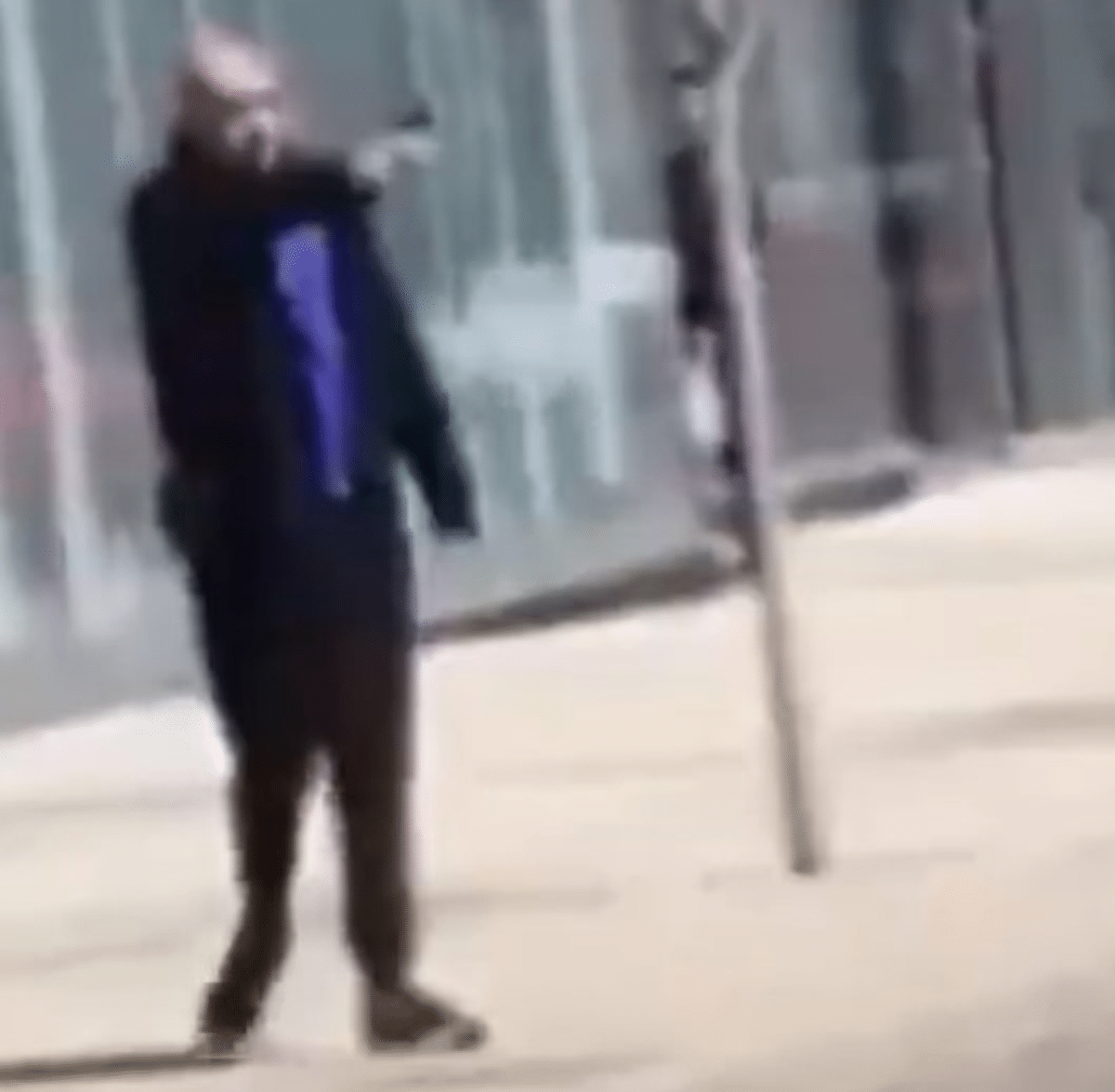 Toronto van attack motive: What led to Canadian man, 

Alek Minassian ramming a rental van onto a crowded lunchtime street killing ten and injuring 15? 
Alek Minassian a 25 year old special needs student man has been identified as the alleged suspect responsible for the Toronto van attack which led to ten people dead and fifteen hurt Monday lunchtime after driving into a crowded sidewalk.
Following the rampage, video caught the moment (see below) Minassian having alighted the white van he'd rented, pointing an object at Canadian police imploring them to 'shoot me in the head'.
Retorts an officer, 'Get down or you will be shot!'
Pleads Minassian, 'Kill me'.
Screams the cop who refuses to shoot, 'No, get down.'
The suspect is eventually bundled to the ground after a tense stand-off and taken into custody- as questions abound as to what motivated Minassian, who had only graduated from college last week.
Police later confirmed Minassian not having a gun, while it remained unclear as to what the distraught man was waving at police.  
"Kill me," person believed to be suspect in Toronto van attack can be heard yelling as Toronto police arrest him.

Get the latest: https://t.co/GrjDJcMPfg pic.twitter.com/RCRVeTWRgP

— CBC News (@CBCNews) April 24, 2018
Alek Minassian, the driver of the Toronto van attack that killed nine people and injured 16 others, is responsible for the attack, not the van.

That's exactly the same argument in these senseless shootings.

It's not the object, it's the person who's responsible. #Toronto pic.twitter.com/fq12lWtjBA

— Mike (@Fuctupmind) April 24, 2018
Toronto Van Attack suspect being arrested #onpoli @cdnpoli #Toronto #Torontovanattack #youngandfinch pic.twitter.com/KvO2xfny2h

— Morning Jest News ? (@MorningJest) April 23, 2018
Alek Minassian Facebook post: 'Supreme Gentleman Elliot Rodger!'
While details are scarce, Canadian Public Safety Minister Ralph Goodale said the attack was unlikely linked to terrorism. Federal mounted police are not involved in the investigation, also making a terror connection unlikely.
Multiple reports have suggested mental illness as a likely cause. Further deepening intrigue are claims Minassian had online discussions about Elliot Rodger, the Santa Barbara mass killer who targeted women after complaining of being frequently rejected by them.
In one Facebook message, Minassian reportedly praised Rodger, who was 22 when he killed six people in California, 2014.
'The Incel Rebellion has already begun!' said the Facebook post seen by the CBC. 'We will overthrow all the Chads and Stacys! All hail the Supreme Gentleman Elliot Rodger!'
Posted one social media user, 'Wait. The Toronto terrorist wasn't inspired by ISIS. He was a sexually frustrated white guy who may have been so mad about being turned down by women that he went on a rampage. Toxic masculinity literally turned into terrorism.'
The name Minassian, or its alternative spelling Minasyan, is an Armenian name and more than 90 per cent of Armenians are Christians. 
Reporter
•"How was [van attack suspect] arrested w/o incident & not shot?"

Toronto Police Chief
•"It's directly related to the high caliber training that takes place. Officers are taught to use as little force as possible in any situation."

CC: AMERICApic.twitter.com/POcg71oZtb

— Qasim Rashid, Esq. (@MuslimIQ) April 24, 2018
Alek Minassian not previously known to police.
Following Minassian's arrest, Mike McCormack, President of the Toronto Police Association, praised the arresting officer for his bravery, saying he made a 'continual threat assessment' before deciding that use of deadly force was not necessary. 
His arrest came soon after he allegedly drove a rented van onto a crowded sidewalk on Yonge Street and started crashing into pedestrians.
Witnesses said the driver estimated to be traveling at speeds of 60-70mph in the 30 mph zone appeared to be acting deliberately.
Ali Shaker, who was driving southbound on Yonge Street at the time of incident, told CTV that the van sped along a sidewalk, hitting at least one stroller and 'crumbling down people one by one.'
Witness Peter Kang said the driver didn't seem to make any effort to stop.
'If it was an accident he would have stopped,' Kang told CTV. 'But the person just went through the sidewalk. He could have stopped.' 
'This person was intentionally doing this, he was killing everybody,' another witness at the scene said.
'He kept going, he kept going. People were getting hit, one after another.'
He added that many of the victims had been elderly while he saw a stroller fly into the air. 
Speaking at a news conference Monday night, Toronto Police Chief Mark Saunders said the suspect had not been known to police previously. 
Asked if there was any evidence of a connection to international terrorism, the police chief said: 'Based on what we have there's nothing that has it to compromise the national security at this time.'
To date, authorities released few details in the case, saying the investigation was still underway, with witnesses being interviewed and surveillance video being examined. 
What we know about the Toronto van attack suspect and a possible motive. @PierreTABC has the latest: https://t.co/G6mNtuaY2B pic.twitter.com/d1e3bNLacV

— Good Morning America (@GMA) April 24, 2018
Alek Minassian classmates: 'Socially awkward and a loner'.
A regard of Minassian's LinkedIn profile, described him as a student at Seneca College and from Richmond Hill, a northern suburb of the Canadian city.
It also listed him as a software developer who was working on a number of apps including one to find parking spots in the area.
Minassian was described by former college classmates as a socially awkward tech expert who kept to himself reported the Globe and Mail. 
Others described him as having a social or mental disability.
One classmate said that when he knew Minassian he couldn't drive and didn't know how to work a steering wheel. 
Minassian attended a high school program for students with special needs where he would often walk the halls with his head down and hands tightly clasped, according to former classmates. 
Shereen Chami, one of his ex-classmates, told Reuters that he was not violent.
She said Minassian was part of a program at Thornlea Secondary School, in Toronto's northern suburbs, for high school students with special needs, attending a mix of mainstream and separate classes. 
Chami remembers him walking the halls with his hands together and his head down, and making meowing noises.
Other classmates suggested Minassian had never exhibited any indication of possessing extremist views or violent tendencies and was described by one couple as being 'friendly'.
Of note, a 2009 report via the Richmond Hill Liberal cited the suspect's mother, Sona Minassian lamenting that her son, who suffered from a form of autism called Asperger syndrome, was at risk of losing access to a special program called Helpmate that assisted the teen to 'work though his cognitive barriers and prepare him for the workplace.'
Told the mother, 'My son would spend afternoons working with Helpmate. They were sensitive to his needs and now he has a job at Compugen here in town,'
'He was able to take the experience provided by Helpmate and apply it. This kind of service for my son wasn't available elsewhere. I am convinced that if we didn't have Helpmate, my son would not have had such an opportunity.'
Monday's incident occurred as Cabinet ministers from the major industrial countries were gathered in Canada to discuss a range of international issues in the run-up to the G7 meeting near Quebec City in June.
Minassian is due to appear in court at 10am local time on Tuesday.
Memorial to victims of Toronto van attack is growing, with messages and flowers being left, reports CBC's Linda Ward @LindaWardCBC: pic.twitter.com/ECFJhvIdBK

— CBC News Alerts (@CBCAlerts) April 24, 2018