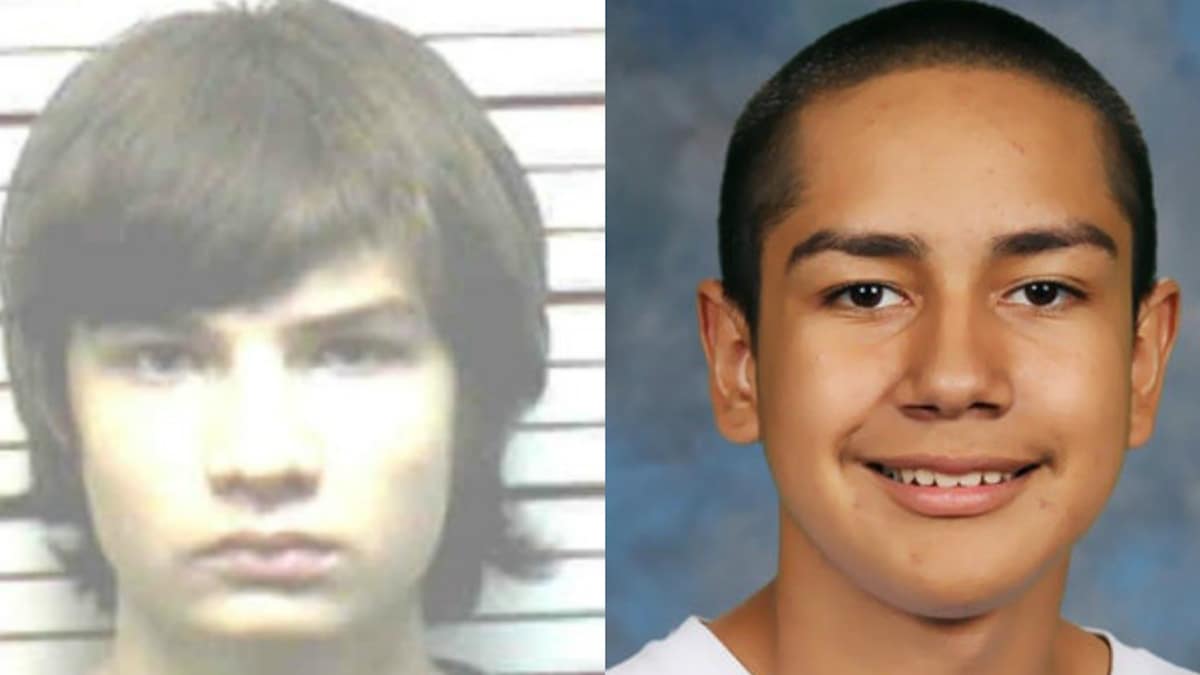 Dillen Murray a Lake Wales, Florida teen boy fatally beat his friend with baseball bat after discovering his victim had relations with a girl who'd scorned him. 
A Florida teenage boy has been arrested after allegedly beating another teen boy to death in a jealous rage after discovering his victim had relations with a teen girl that had spurned his advances.
Taken into custody was 16 year old boy, Dillen Murray who lured his friend, Giovanni Diaz, 15, to a wooded area in Lake Wales, Monday afternoon where he proceeded to beat the boy with a baseball bat.
During a Tuesday press conference, Polk County Sheriff Grady Judd saiid the boys had gone into the woods presumably to play.
A report via WFLA-TV cited text messages showing Murray asking Diaz to go to the woods with him to smoke marijuana.
Diaz agreed and the two set a time for Monday afternoon to hang out in the wooded area.
While in the woods, Diaz is said to have brought up the topic of a girl he had been involved with romantically.
According to Judd, Murray was enraged when he learned that a few years ago Diaz had 'relations' with a girl that Murray had liked.
'It so angered Dillen because he was "in love" with this young lady who didn't like him at all,' Judd said. 
An enraged Murray allegedly began to hit Diaz with an aluminum tee-ball bat.
The force of the blows were so severe that the bat was dented and covered with blood, Sheriff Judd said. The sheriff said Murray hit Diaz at least nine times. 
The sheriff said Murray told investigators that he 'wanted to make sure the victim was not going to talk bad about the girl he loves anymore.'
Dillen Murray: 'what does it feel like – to kill somebody'. 
Judd said that just before 3:00pm on Monday, the sheriff's office received a 'frantic 911 call' from Murray, who claimed he 'hit his friend in self-defense with a bat.'
Deputies who were called to the scene found Diaz unresponsive with significant blunt force trauma to the head, face, chest and arms. 
Murray initially told investigators Diaz attacking him with the bat and his fists.
But when Murray was told there was no evidence of Diaz punching him or hitting him with the bat, he confessed to concocting the story.
The sheriff also said investigators interviewed a witness who reported a conversation with Murray two days before the murder.
'I wonder what it's like – what does it feel like – to kill somebody,' Murray is alleged to have told the witness. The witness reported not thinking much about Murray's comment at the time. 
'Dillen then told us what we believe is the true story. And it was all crafted as a result of jealousy and anger,' Sheriff Judd said. 
Judd says the 16-year-old told a witness what he did, went home and called 911. 
The witness found Diaz dead.
Murray told a deputy that 'he whaled on' Diaz and referred to him as a friend.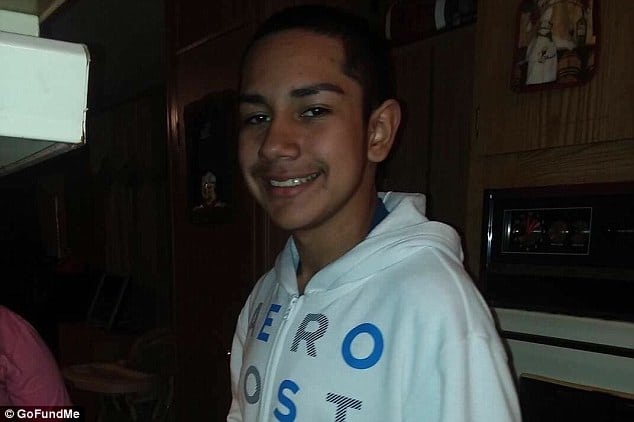 Dillen Murray, Facebook Wall: blood, knifes and death. 
The teen has three previous battery charges and two were on Diaz, the other was against his own father. 
Told Sheriff Judd, 'From everything we've learned, Gio was a good boy,'
'He was not a troublemaker at home, he was not a troublemaker at school. On the other hand, you have Dillen.' 
A regard of Dillen's Facebook page included a picture of a bloody clown and another of a bloody knife. 
'This is a kind of gives an image of what we believe is the way that he thought,' Judd said referencing Murray's social media account. 'We know that people's Facebook pages and their social media can show their real personalities, and we think that these photographs that he had on his Facebook page capture his personality very well.'
Dillen has been charged with one count of first-degree murder and one count of possession of marijuana. Police are requesting that Murray be tried as an adult; the State Attorney's Office will make that decision at a later time reported abcnews.
Diaz was a student at Frostproof in the Polk County School District while Murray was home schooled.
A GoFundMe page was created to help Diaz's family pay for his funeral.