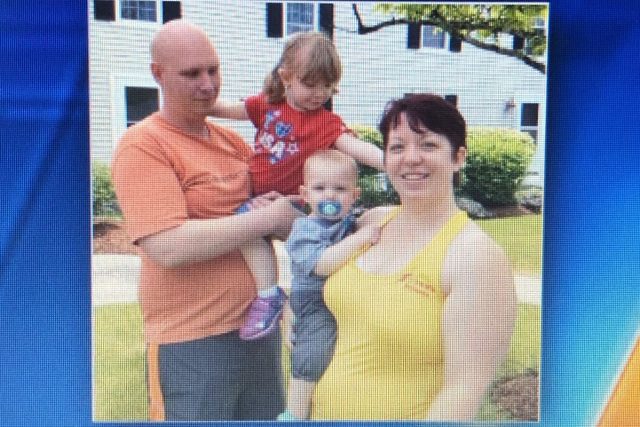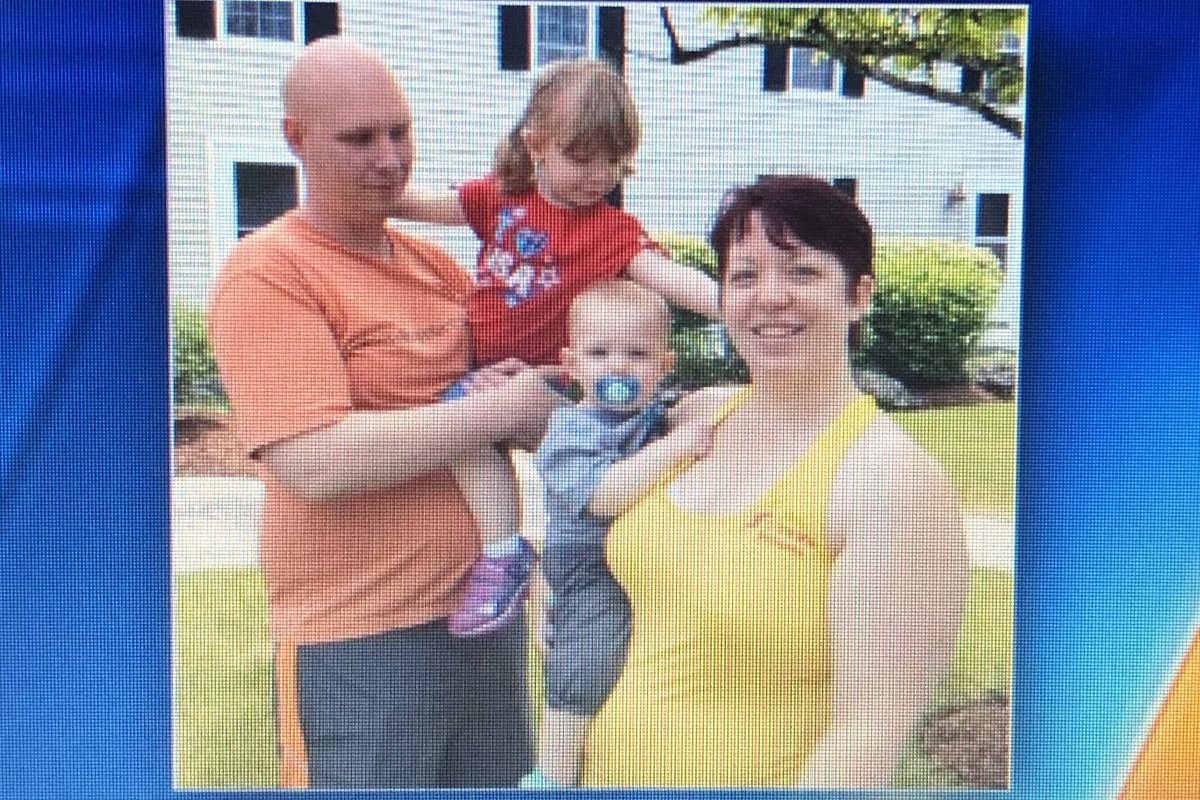 Spanaway triple murder suicide: What led to Clint Field a US. Air Force man shooting dead his wife, and their two children and then himself dead? 
Clint Field, a 29 year old U.S. Air Force man has been identified as the Washington State husband and father that fatally shot his two young children and wife before killing himself in an apparent triple murder suicide.
The Pierce County sheriff's office said they found the bodies inside a home near Spanaway, about 45 miles south of Seattle, after Field called 911 reporting that he killed his family.
Police told of the 'distressed' man calling just on 1am Tuesday morning.
The victims were identified as Samantha Field, 33, and the couple's children, 4-year-old Ava and 2-year-old Ashen, according to the county medical examiner's office. Police recovered a handgun near the body of Clint Field, believed to be the murder weapon. 
The only survivor was the family dog.
Of note, Field along with calling 911 also sent a text message to his father before taking his life, authorities said. His father contacted law enforcement.
The News Tribune reported Field originally hailing from Florida and his wife was from New Hampshire.
The sheriff's office said the children were shot while they were sleeping and their mother also was shot in bed. It said Clint Field was stationed at nearby Joint Base Lewis-McChord. Authorities also told of Field having been deployed to Korea and returning 14 months ago.
It wasn't immediately known in what capacity the US. Air Force man had served and whether he may have suffered psychological trauma as a result of his post. 
The Air Force airman who killed his family and then himself in Pierce County is identified as Clint Field, 29. His wife Samantha was 33, daughter Ava was 4, and son Ashen was 2. At 5pm- What we're learning about the victims and the suspect. @KIRO7Seattle pic.twitter.com/asI36O0IRV

— Alison Grande (@AlisonKIRO7) March 13, 2018
The only survivor of this tragic day is the family dog. Military support personnel taking custody. #komonews pic.twitter.com/hMo6NSFWg7

— Keith Eldridge (@KeithKOMO4) March 13, 2018
Clint Field triple murder suicide motive: 
Sheriff's spokesman Ed Troyer told KOMO that investigators have learned Clint Field had been upset and had a past incident in which he mentioned suicide. Troyer also said family members mentioned that the couple may have had a divorce proceeding about to start.
'We have not been to this house before and there's no history of domestic violence,' Troyer said.
King5 cited military investigators saying, 'The suspect may have received treatment for depression related issues and has recently been despondent over a pending divorce. There have been no previous contacts by our department at the residence and no known history of domestic violence.'
Daine Patton, who sold the home a year ago to the family, said in an interview that it was a 'tragic' situation.
Adding, 'It really breaks my heart for those kids … to be killed by their father. That's horrible'.
"Our hearts are broken. We lost half of our family to one person's selfish act." Tom Reardon, father of Samantha Field of Spanaway who was killed along with her two young children Ava & Ashen. Her husband Clint is suspected to shooting them then taking his own life. 6pm #komonews pic.twitter.com/TKjh6C1MM3

— Keith Eldridge (@KeithKOMO4) March 14, 2018