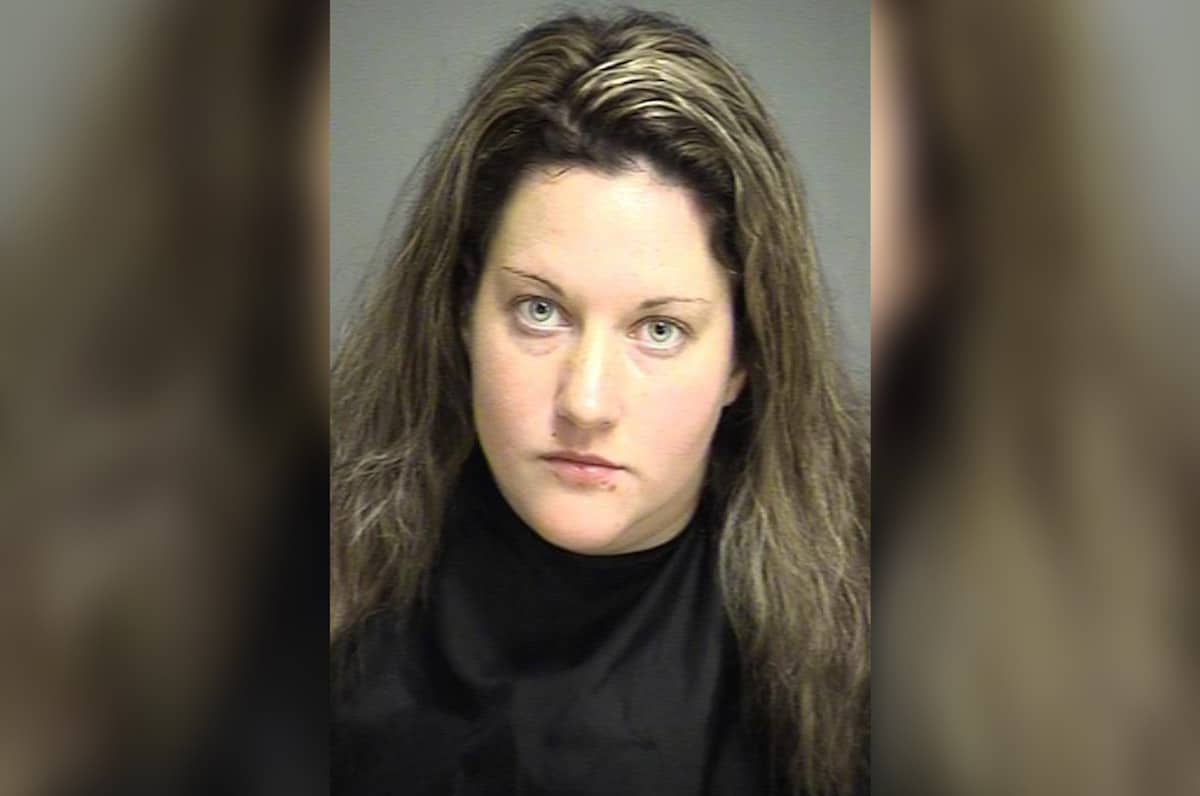 Angel Louise Crews a Madison Heights, Virginia wife, pleads guilty to running over her 'cheating husband' with a mini-van. Incident followed 50 prior runs ins at the family home told Amherst County Sheriff. 
A Madison Heights, Virginia wife who tried to run over her 'cheating husband' has pled guilty to attempted murder.
Appearing at Amherst County Circuit court on Thursday, Angel Louise Crews, 26, pled guilty to attempted second-degree murder and other charges, including one count of each of malicious wounding, child abuse and reckless driving in connection with a Nov. 16, 2017 incident.
The admission follows prosecutors saying the jilted wife struck and drove over her husband, Tyler Connelly, 23, with a minivan at an Amherst County shopping center parking lot following the couple having an altercation, which involved the woman physically assaulting her husband before attempting to run the man over. 
Screamed the woman at one point to her husband, 'Get up. Stop being so dramatic'.  
During testimony, Deputy Commonwealth's Attorney Stephen Eubank said several people, including Crews' small child, were in the van at the time.
Connelly suffered multiple injuries and was airlifted to a hospital.
Eubank said Crews told witnesses at the scene that she hit her husband with the van because she believed he had cheated on her.
Angel Crew's guilty plea follows Amherst County Sheriff's Office Capt. John Grieser saying at the time of the wife's arrest last year, the sheriff's office having had approximately 50 calls for various issues at the couple's residence. Crews was charged in June 2016 in a similar incident, Grieser added.
Angel Crews faces a maximum of 36 years in prison upon sentencing.