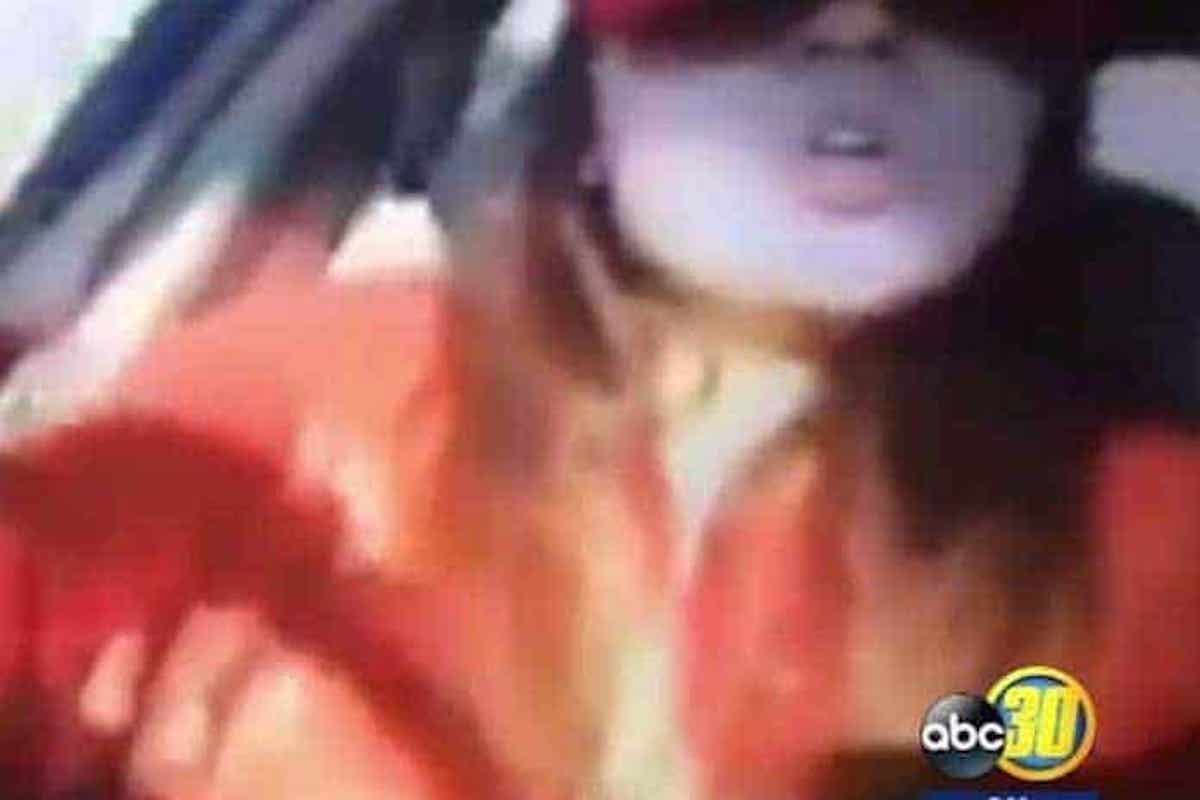 Obdulia Sanchez sentenced to over six years jail after previously pleading no contest in the drunk driving death of her younger sister. How a young woman burdened with childhood trauma and dependency issues relapsed with tragic results. 
Obdulia Sanchez the 19 year old California teen who live-streamed her younger sister's crash death has been sentenced to more than six years jail after a drunk driving episode led to calamitous results.
The Merced Sun Star reported 19-year-old Sanchez being sentenced Thursday to six years and four months jail after being convicted of gross vehicular manslaughter, DUI and child endangerment stemming from the July crash.
The car driven by Sanchez veered onto the shoulder of a road in Los Banos, about 100 miles (160 kilometers) south of San Francisco.
Authorities say she overcorrected, causing the vehicle to swerve and overturn, ejecting and killing her 14-year-old sister, Jacqueline Sanchez.
She was arrested after a blood test at Los Banos Memorial Hospital revealed her blood alcohol content was registered at 0.106 about 90 minutes after the crash.
Thursday's six year plus jail sentence follows Sanchez pleading no contest to multiple felony charges on Jan. 24.
GRAPHIC: A Stockton woman is in jail accused vehicular manslaughter & DUI. Suspect's family says she was on Instagram Live during crash. pic.twitter.com/RZZOhUTImW

— Veronica Miracle (@ABC7Veronica) July 24, 2017
Video: Obdulia Sanchez sentenced to prison for live-streamed fatal DUI crash https://t.co/nn5b0xZCuT

— The Modesto Bee (@modbee) February 8, 2018
Obdulia Sanchez sentenced: Moment of impact, 'I know I am going o jail for life.'
Prosecutors say Sanchez was livestreaming on Instagram while driving, and the video shows her taking her hands off the steering wheel.
Leading into the crash, the speeding 19 year old sister can be heard speaking with carefree abandon until the moment she crashes.
Wails the older sister after it suddenly dawns on her what has happened, 'I f—king killed my sister, OK? I know I'm going to jail for life. I understand that. I don't f—king care, though. I'm sorry, baby. I'm gonna hold it down.'
Noted Marie Hernandez, a friend of a friend of the teen who posted the instagram video on Facebook, 'No one wanted to believe it, it was so crazy how desensitized and careless she seemed about someone as close to her as her sister,'
Adding, 'Who in the right mind continues to record?'
'I think this video can get a lot of people to think twice about using their phones while driving now'.
Hernandez says the video got up to 700,000 views before Facebook took it down.
Told the elder sister leading up to her sentencing on Thursday, 'I'm so sorry, if I could take her place, I would. My negligence killed my sister. I was stupid, immature and irresponsible.'
With time she already has spent in jail and with good behavior in prison, Sanchez could be eligible for release on Sept. 21, 2020.
NSFW Video: Obdulia Sanchez livestreams fatal car crash kills her sister, 'I don't care'.
Nicandro and Gloria Sanchez, Obdulia's parents: Live stream crash, 'our lives are ruined'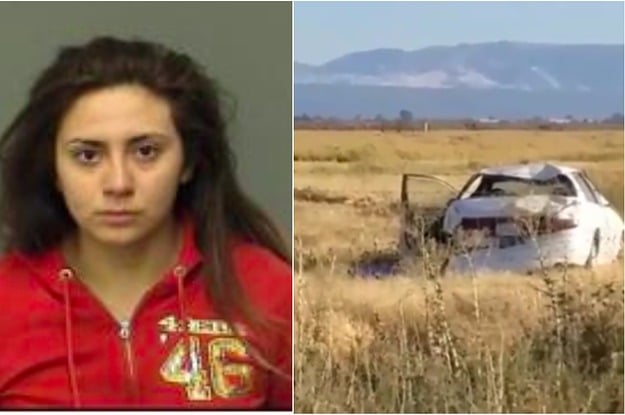 Obdulia Sanchez sentenced: Burdened with childhood trauma and sexual assault and relapse.
During trial deliberations, Merced County Deputy Public Defender Ramnik Samrao said Sanchez was sexually abused by someone close to her family when she was 11 years old. Two years later, she was abducted by a 46-year-old man, who sexually assaulted her and forced her to use methamphetamine and alcohol, which was the start of Sanchez's addictions to drugs and alcohol.
Sanchez was a victim of child sex trafficking, Samrao said, noting that her abuser was currently in prison.
The crises she dealt with led to her acting out and eventually landing her in juvenile court when she was 15 and 16 years old, Samrao said. But then she was ordered to rehabilitiation and was succeeding with the help of counseling, eventually becoming a model student at a group home, becoming class president and graduating high school early.
It wasn't until some time later that the elder sister lapsed with tragic consequences as she will now have to spend time behind bars re thinking about what happened to her and what in the end she eventuated on somebody else ….