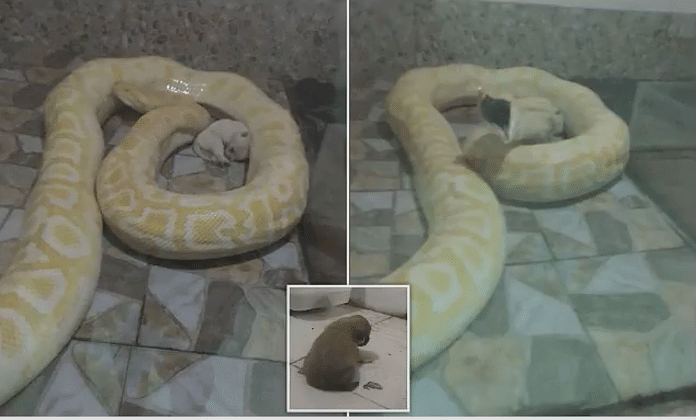 Chinese zoo feeds live puppies to python snakes: Reports of dogs being fed at Hebin Park zoo has led to public outcry following the release of video on social media.
Disconcert has come to the fore with the revelation that one zoo in China has taken to feeding 'hungry' snakes with puppies.
A report via the the dailymail cites an eyewitness allegedly seeing a puppy being swallowed whole by a golden python snake while visiting the state run Hebin Park zoo in central China's Pingdingshan city.
According to the witness, they told of seeing two live puppies in two separate enclosures on the afternoon of January 20.
It wasn't immediately clear how the zoo came across the puppies and why and how they chose to allegedly feed the animals to the snakes.
News of zookeepers feeding snakes live puppies led to a public outcry with the zoo since having ceased the 'controversial' practice.
Hebin Park zoo officials claim they were unaware of puppies being fed to python snakes:
Footage and pictures taken by Zi Yue have become viral on the Chinese social media.
She said she went to the zoo that day with a friend. She said she paid five yuan (79 cents USD) to enter the Hebin Park and another 10 yuan ($1.50USD) to go into the zoo area. 
Told Zi Yue, 'I don't understand why the zookeeper had to do so. I suspect they had found a litter of puppies in the park, so they decided to feed them to the snakes.' 
A spokesperson of the Hebin Park admitted to the allegations, according to Pear Video. 
The spokesperson was quoted saying: 'The (keepers) did feed puppies to snakes. My bosses have spoken with them, and stopped them carrying on doing so.' 
The spokesperson explained that the snakes enclosure was managed by a third party and was privately run. She said the zoo had been unaware of the situation.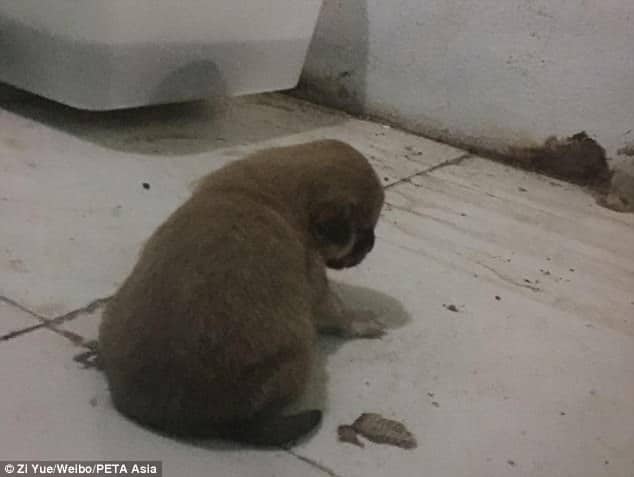 PETA Asia reacts to Chinese zoo feeding pythons live puppies:
Zi Yue's post caught the attention of PETA Asia, an animal welfare organization, on February 1. 
Told the entity, 'This is yet another example of the importance of an animal protection law and why China needs to implement one'.
The organization said at the moment China only has law for protecting wild animals, but no law for protecting livestock or small animals, such as dogs and cats- a state of affairs that perhaps reflects society's general attitude and (dis)regard towards such animals….