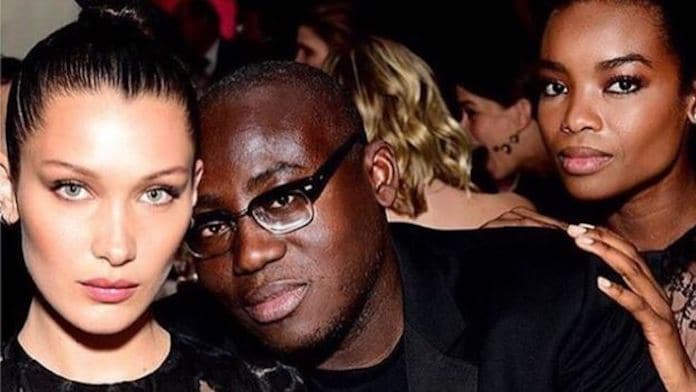 Edward Enninful New Editor Vogue UK: An African's fashion world rise explored. The rise of a cultural arbiter inspiring fashion forwardness and cultural maverick upheaval.  
As we wave goodbye to the end of another year and welcome the new possibilities of the clean slate the new year brings there is a lot of changes we need to take in account, for although we may be entering another year.
The year ahead is filled with obstacles and change some that we are aware of and others that are hidden within the different days and months of the year still to come.
However, amongst the obstacles there are pockets of sunshine in which we feel like we are moving forward welcoming the progression and prosperity the new year presents – a step in the right direction, one that makes us feel like we are in sync with the worlds footsteps.
One of these steps is the appointment of Edward Enninful, African born stylist extraordinaire and the zeitgeist to Hollywood's cultural, fashion and musical joins world of Vogue stepping into the shoes of previous Editor of UK Vogue, Alexandra Shulman.
Although Edwards appointment is recent, his introductory to the fashion world is not. Born in Ghana, Africa, Edward and his six siblings emigrated to London with his parents at a very young age.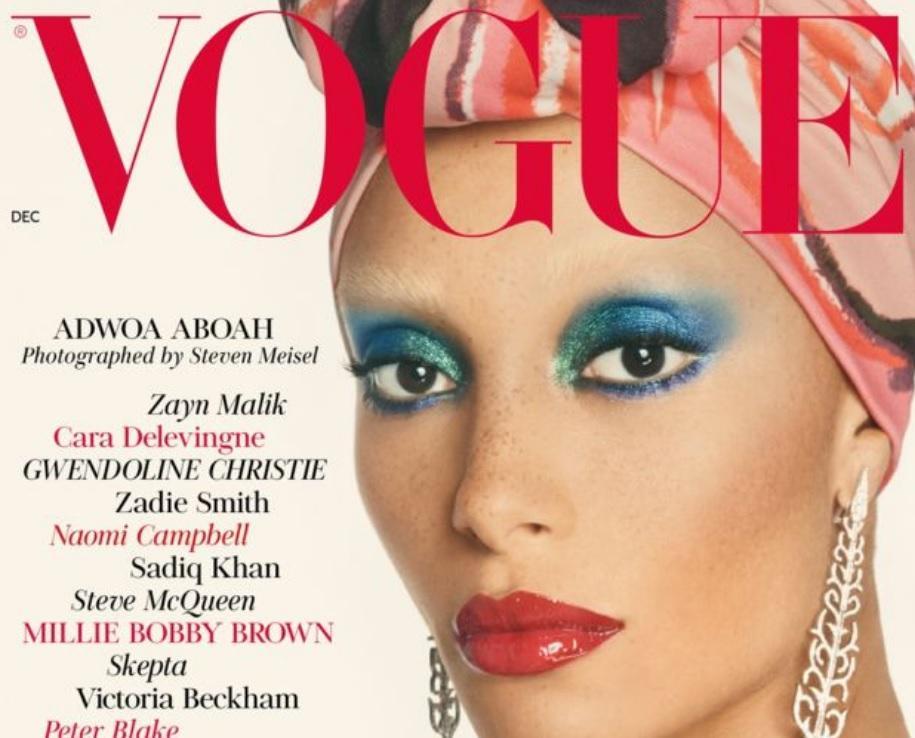 Edward Enninful New Editor Vogue UK: Igniting multiculturalism into fashion.
Africa with it primordial beauty and its breathtaking safari's, its deep and intimate ties to the wilderness and its rich culture and traditional history where the foundation in which his creativity grew.
When he was 16 Edward was scouted as a model on a train by Simon Foxton, from there he started working as an assistant stylist for him where he also assisted in the castings and where he met with Nick Knight one of Britain's most famous fashion photographers who welcomed him to the old school futurist magazine  i-D, where he balanced a life of college, modeling and working at i.D.
He met Terry Jones founder of i-D who would eventually name him the youngest fashion director for the magazine at the young age of 18. I-D was the perfect place for Edward to develop his sense of style – especially street style, how to model it, style it, photograph it and write about it.
When Editor in Chief of Italian Vogue, Franca Sozzani saw Edwards work and loved it, she offered him a job creating another great stepping stone for Edward – together the two made a formidable team and Edward learnt the importance of a good fashion narrative and storytelling through clothing.
From there all his fashion doors opened and he took on a new job at Vogue US as contributing Fashion Editor under Anna Wintour. Here he learnt the importance of attention to detail, an inside into the business side of fashion and how to create his own styling persona. From there he went to work at W magazine where he has been for six years until his new appointed position at Vogue UK last April.
Last October Edwards was acknowledged by the British Monarchy for his contribution to fashion making him an Officer of the Most Excellent Order of the British Empire (OBE).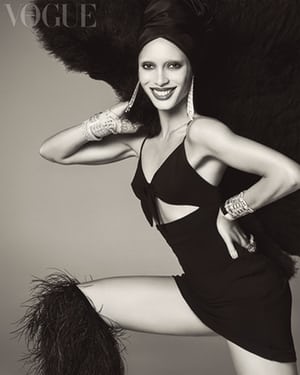 Edward Enninful New Editor Vogue UK: But will he rise to the challenge? 
With a full bag of experience behind him Edward now thrust into the spotlight that comes with being the UK Vogue editor, Edward promises to bring all he has learnt to the table along with anew inclusive more diverse perspective in which the lens of Vogue looks through.
Coming from West African decent, Edward brings a new hope and inspiration to Africans across the globe. A human embodiment that passion makes everything possible – that everyone no matter where they are from, what their cultural background or what their race is, are all considered global citizens – all who have a voice, have the opportunity to participate in the global and cultural identity of our world.
Edward's appointment is the beginning of a new era of Vogue, the beginning of something great wanting the magazine to "feel like a shop you're not scared to walk into," promising to take the magazine into a more inclusive and diverse direction committing to take tackle the size zero culture and showcasing real women of all races, culture, class and shape.
Promising to transcend a truer reflection of the world through the glamour's lens of Vogue. Edward promises to take the world of fashion as well as the brand of the magazine to new heights and strength and the world awaits in baited breath for his next issue knowing that the magazine finally has a voice that reflects who they are and knowing that they finally have a seat at the table.
NOV 2017 (per the @Independent): "The new editor-in-chief of British Vogue Edward Enninful has been lauded for ushering in a new era of diversity for the historic publication."

2018 covers so far:

JAN — Taylor Swift
FEB — Nicole Kidman & Margot Robbie
MAR — Gigi & Bella Hadid pic.twitter.com/IXHUIiKr3J

— Ξvan Ross Katz (@evanrosskatz) January 29, 2018
Sisters reunited. As the most in-demand sisters in the fashion industry, it's more common to see @bellahadid and @gigihadid apart. However, the sisters reunited for the March 2018 issue of @britishvogue cover story. On sale this Friday. Stay tuned for more exciting announcem… pic.twitter.com/TIRxVT32Gn

— Edward Enninful OBE (@Edward_Enninful) January 30, 2018