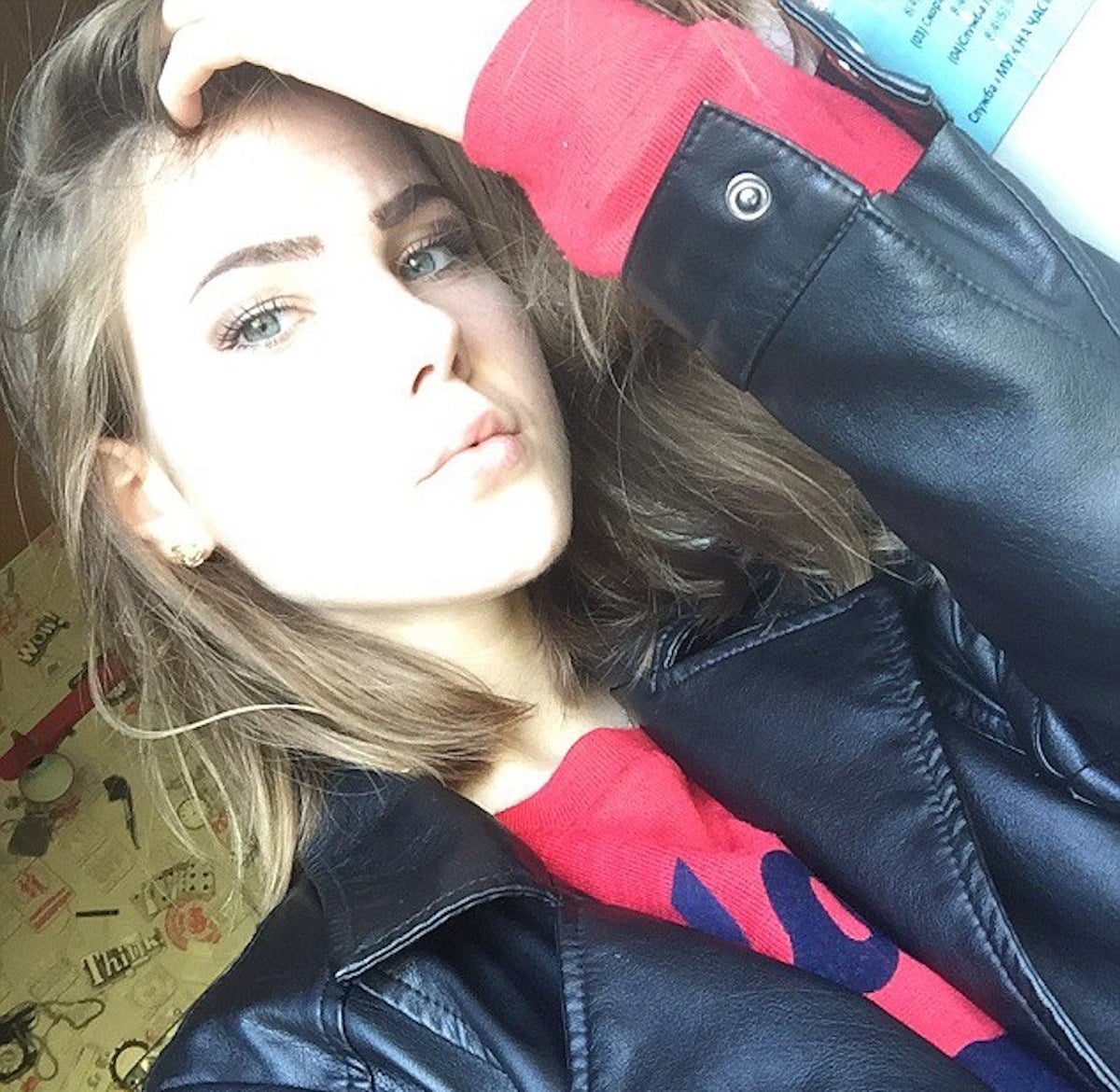 Diana Bestuzheva Moscow, Russian actress survives falling off 14th floor only to stab herself to death after her boyfriend breaks up with her. 
Diana Bestuzheva a 16 year old Russian teen girl has died after initially surviving having thrown herself out of a 14th floor window only to walk home and stab herself following the break up with a boyfriend.
Local reports told of the suicidal girl aspiring of becoming an actress after graduating from a prestigious Moscow drama school.
But the 17-year-old had become depressed after being dumped by her boyfriend.
After taking drugs she penned a suicide note to her mother Alla, before taking a lift to the 14th floor of her apartment block and throwing herself off.
Told a stunned witness, 'I saw someone stepping out of the window of the block of flats and falling down.
'She fell on the ground, then got to her feet, brushed some snow off her clothes and went back into the entrance of the block of flats.'
After surviving the 150ft plunge, the distraught teen then took a kitchen knife and stabbed herself.
By the time paramedics arrived, she was already dead reported the dailymail. 
Diana Bestuzheva drama student described as one of the best and promising. 
Diana was described by teachers as one of the best and most promising students at the drama school, along with being more mature than most girls of her age.
A spokesman told local media: 'She was a very talented and beautiful girl.
'We lost a talented person. She had graceful shape of body and incredibly beautiful eyes.
'She had everything a person needs to became a great actress.
'Diana played one of the mains role in a production of 'We did not talk about the War.'
'She did not come to classes for a long time, but two days before the tragedy she wrote to her teacher saying she would be coming to the studio soon.'
Police say they are not treating the death as suspicious.