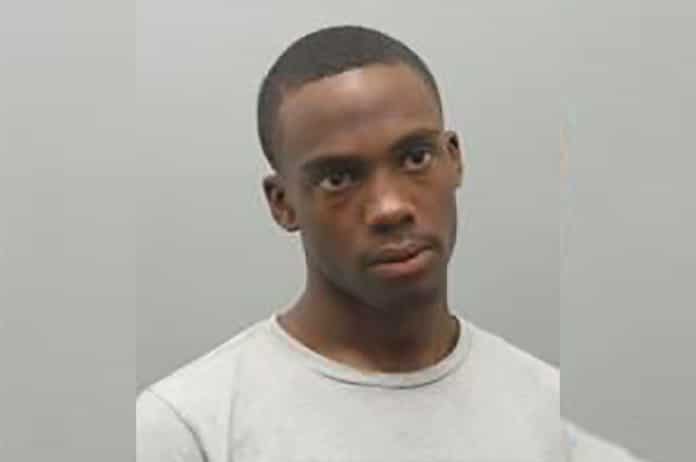 What led to Christopher Brown a suburban St. Louis, Missouri man assaulting his girlfriend and then killing her dog after fleeing the home seeking help. 
Christopher Brown a 19 year old Pagedale, St. Louis man has been charged with choking his girlfriend and killing her dog by hanging.
Following the man's arrest over the weekend, The St. Louis Post-Dispatch reported that 19-year-old Christopher Brown being charged Sunday in St. Louis County with felony counts of second-degree domestic assault and animal abuse. 
The boyfriend was also charged with a misdemeanor property damage count.
Following Brown's arrest, County Police Officer Brandon Feazel wrote in charging documents that Brown assaulted the woman Saturday in a home in an unincorporated part of the county before the girlfriend fled seeking help.
Upon arriving at the house, the arrest affidavit noted responding officers finding the home in disarray along with the woman's dog hanging from a metal pole in her detached garage.
Documents noted the girlfriend saying when she left the home, her dog was alive and her home had not been damaged,
Yet to be necessarily understood is what led to Christopher Brown electing to heinously kill his girlfriend's dog and other previous instances of abuse against her and the animal that may have occurred.
Brown remains in custody, with bail set at $25,000. No attorney was listed for Brown in online court records.