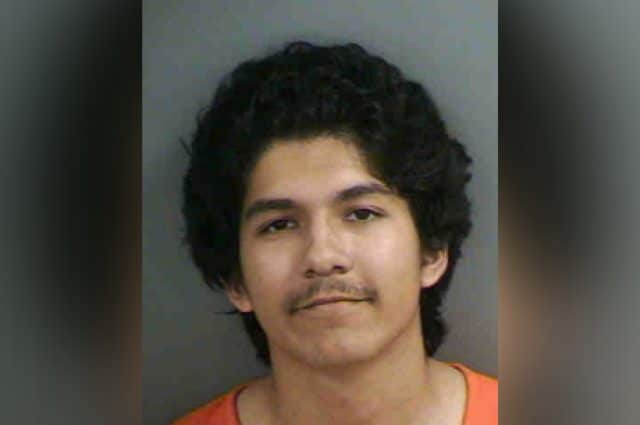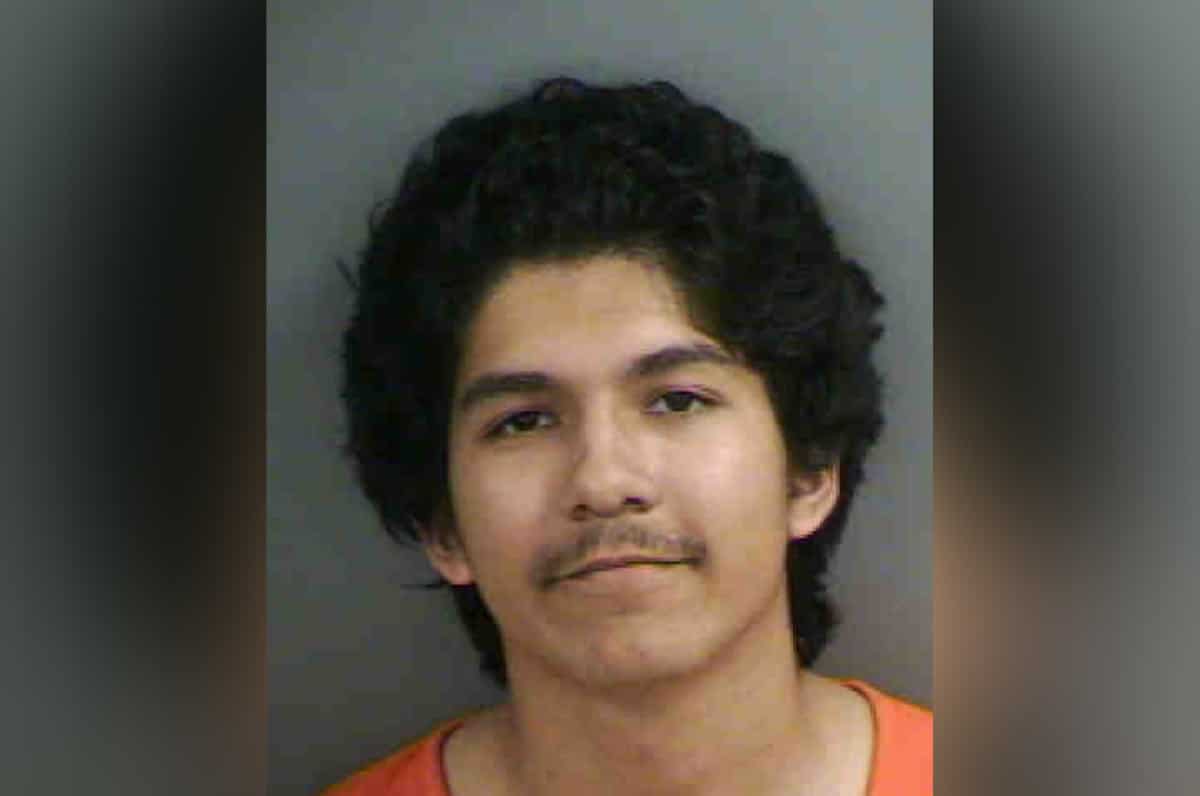 Benjamin Mendoza a Florida high school student is arrested after bringing a knife to school along with a list of names in the latest rash of suspected threats against school members. 
Benjamin Mendoza an 18 year old Florida high school student has been arrested after being accused of having brought a a knife to school alongside a list of student names.
Mendoza was taken into custody after the Collier County Sheriff's Office discovered 'questionable' items in his backpack at Palmetto Ridge High School following a tip, the department said in a news release.
Along with a knife, the high school senior was found to have a 'realistic looking' fake Los Angeles Police Department badge in his backpack. Police said he was also in possession of a list of student names, accompanied by 'a drawing of a student with bullet holes to the chest' with the words 'dead ha ha dead' written on it reported the Naples Daily News.
The teen also had a note that said 'shoot up school' and 'shoot shoot animae dead,' along with a map of Palmetto Ridge High School, and a notebook with 'stories and drawings depicting students as victims and suspects in murders and other crimes,' according to the sheriff's office.
Benjamin Mendoza arrest the latest in a spate of school threats and school shootings. 
Deputies said they received a tip on Friday about Mendoza's behavior. The person claimed Mendoza had brought a gas mask to school on Thursday, and had made comments in the past about the mass shooting in Las Vegas in October.
Witnesses told detectives about the gas mask, and said they also saw a knife in Mendoza's bag.
Mendoza was charged with possession of a weapon on school grounds and disruption of a school function, and was booked at the Collier County Jail, according to the Palm Beach Post.
But there's more…
Another Palmetto Ridge High School student on Tuesday was taken into custody after 'making disturbing statements on the school bus.' An investigation from law enforcement found there was nothing dangerous at the student's home.
The arrest comes as schools nationwide have strengthened security amid reports of threats from at least a dozen students nation wide in the wake of the Parkdale, Florida shooting at the hands of expelled student, Nikolas Cruz. 
To date it remained unknown what precipitated Mendoza's apparent scheme and to what degree the youth may have been influenced by the recent rash of school mass shootings in the US….