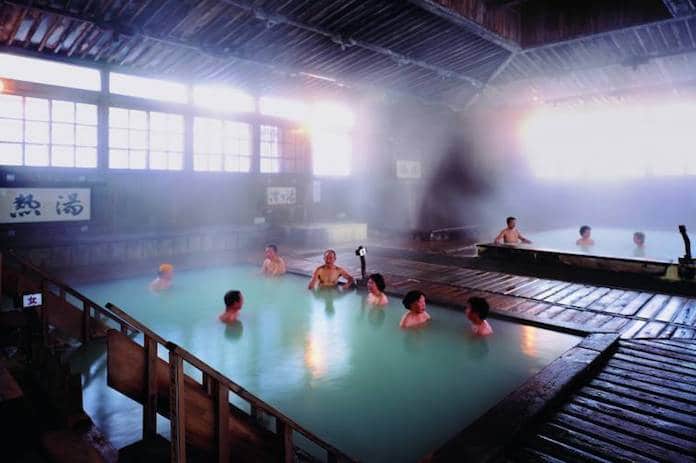 Unique Japanese Experiences travelers should never miss: When visiting Japan, think about what makes the country unique and revel in the particular experiences. A sampler guide. 
When thinking about the top things to do when visiting Japan, most people will look at the major sites, gardens, shrines, museums, neighborhoods, restaurants and parks. However, many people look at the unique culture that Japan has to offer as an attraction in itself and consider simply immersing into it as the best experience in Japan.  If you are one of these people, there are 10 experiences that you should not miss in Japan.
Sleeping On The Floor
When visiting Japan, you should avoid the western hotel and opt for the Japanese Inn called a ryokan.  Ryokan are generally more expensive than western hotel chains and will come with some rules such as a curfew, but they do provide a glimpse into Japanese customs.  They will often have peaceful gardens, communal baths and the chance to wear a robe or yukata in public at any time of the day.  
These inns will also offer kaiseki which is a highly traditional and elaborate meal as well as simple rooms with sliding rice paper doors, tatami-matted floors and futons.  If the idea of sleeping on the floor does not sound appealing or comfortable, you should not worry as most ryokans have padded quilting and cushion which make the whole experience more comfortable.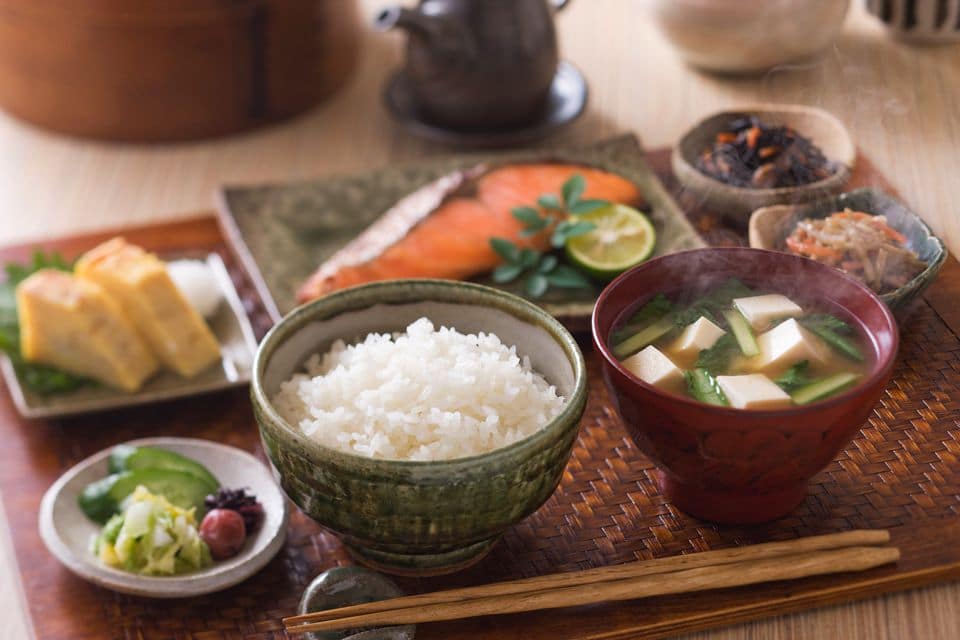 Eat Fish For Breakfast
In any culture, food is often the more elemental expression of a nation.  This is why you need to try a traditional Japanese breakfast while you visit the country.  If you are staying at a ryokan, this will often be included.
The traditional Japanese breakfast will be served at a low table with seating on the floor. It will also have an assortment of lacquer-ware bowls which are filled with a rolled omelet known as a tamagoyaki, grilled fish, miso soup, rice, salad and natto or fermented soybeans.  You will also be provided with tea to start the day.
Take A Communal Bath
When visiting Japan, you need to put your worries of public nudity aside and take a dip in one of the steaming-hot pools at one of the communal baths.  These baths are known as onsen or sento with the onsen using water directly from the hot springs.  Communal baths will be open for a number of hours in the morning, but they are generally frequented by the Japanese in the evening.
When you head to the communal baths, you will not have to worry about shampoo or soap as they are provided for you along with cotton swabs, lotion and hair dryers.  Of course, there is some etiquette that you need to adhere to such as washing yourself at a shower which surrounds the bath first.  You need to ensure that all the soap has been rinsed from your body before you get into the bath.
Soaking in the hot water of the baths is a great way to immerse yourself in the culture, meditate and relax after a long day. Communal bathing in Japan is a tradition that dates back to around 700 AD.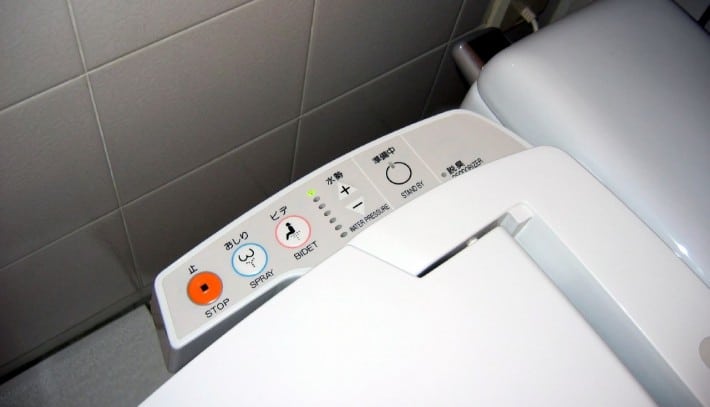 Sit On The Toilet
A lot of people are taught to never sit on a public toilet, but this is something that can be hard to resist when in Japan because the seats are warm.  The comforting feeling that is provided by the warm seats is something that can be hard to express and needs to be experienced.  As Japan is often on the cutting edge of electronics and technological breakthroughs, their toilets plug into the wall and offer more services than a simple warm seat. There are many toilets that have something that is similar to an armrest which operates a number of features such as a bidet-like feature and fake flushing sounds for people who are shy in public bathrooms.
Take A Bullet Train
The high-speed bullet trains known as Shinkansen have 12,000 miles of track and can take you just about anywhere in Japan at a speed of around 186 mph.  This means that a trip from Tokyo to Kyoto will only take 2 hours.  These trains are run by the Japan Railways Group and they offer a range of rail passes offering unlimited travel on all of the JR lines for the set amount of time.  This is ideal if you are going to have an itinerary which takes you to a number of different destinations.
A pass will also take away the hassle of trying to figure out which ticket you need to purchase.  Once you have the pass, you simply need to show the station attendant and you are good to go.  The only problem with the pass is that you need to purchase one before you arrive in Japan, so you need to take the time to plan accordingly.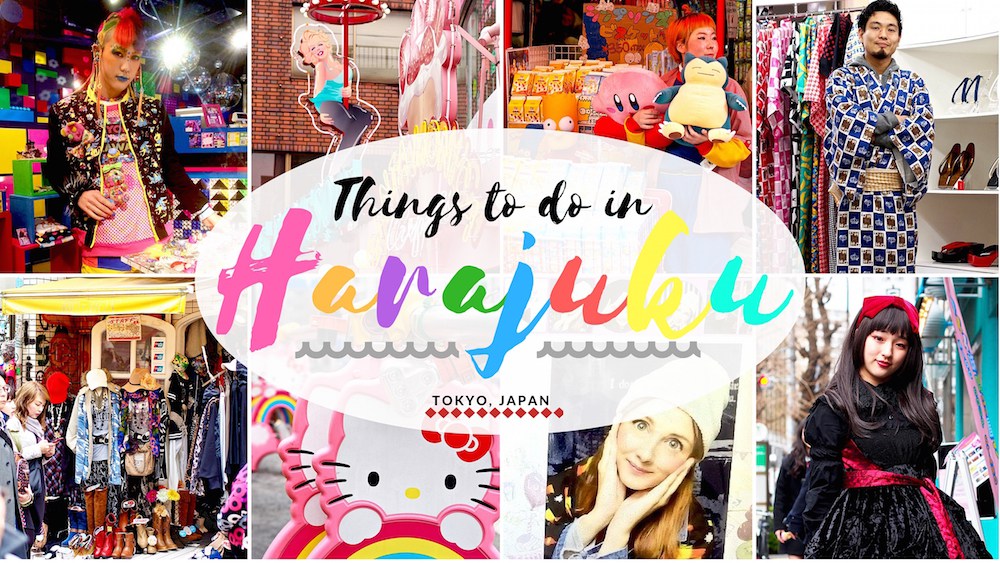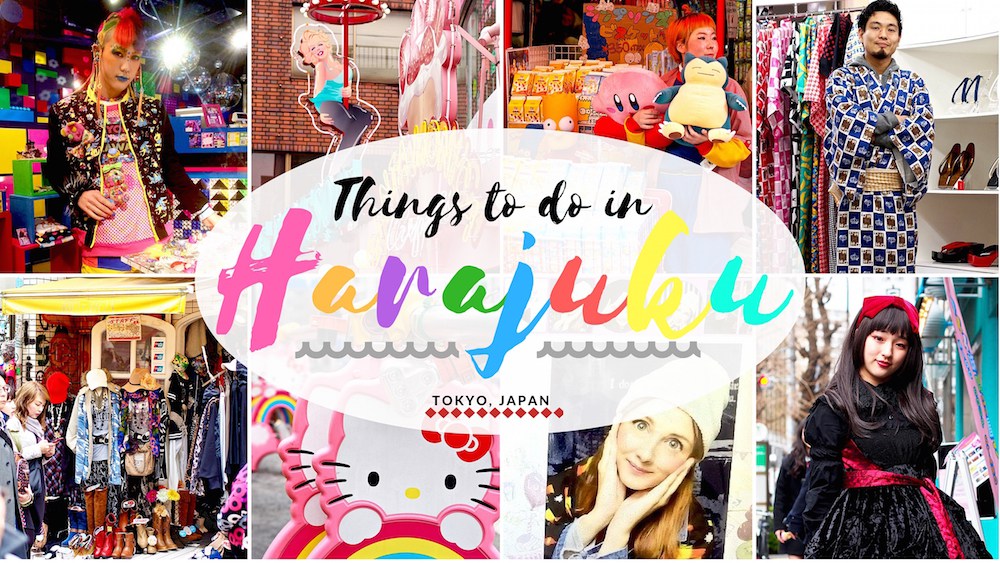 People Watch In The Shopping Districts
There will be a shopping district regardless of the city that you are in and this is a great place to people watch.  You should look at finding a coffee shop or restaurant with a good view where you can spend a few hours watching people.  This is particularly fun over the weekend in Tokyo's Harajuku district.
You should also consider the Hachiko crossing which has a Starbucks with a great view. This crossing has hundreds of pedestrians weaving in all direction and is commonly known as a scramble crossing. There are 300 of these crossing in Japan, but this is the busiest and the best for people watching.
Shop For Toys
Even if you think you are too old for toys, you need to spend some time browsing the deep shelves of a 6-floor toy store.  These stores will sell all sorts from Miyazaki paraphernalia to fairy scary Goth dolls and plastic figurines of any character you can imagine.  If you find the store too crowded, you can head to the arcade to get a stuffed toy from one of the claw machines. You should also keep an eye out for vending machines with capsule toys.
Check Into A Love Hotel
Resting at a love hotel, known for the activities that lovers get up to within is a must. Most of these hotels are ordinary and unassuming, but they are easy to spot. You simply need to look for a discreet windowless building or a building that looks like it came from Las Vegas with neon signs that advertise themed rooms, rental goods and costume play.  
Renting a room for a rest will get you a few hours while renting for a stay will usually be overnight. The stay options will generally be available in the late evening. While the whole idea of a love hotel might seem a bit kinky, but it is apparently common in Japan as they often have little privacy at home.
The Japanese Grand Prix
The Suzuka Grand Prix is one of the most notable Formula One experiences on the F1 calendar each year. Suzuka is one of the world's most famous tracks and a trip to watch the masters of racing there can be a lifelong memory.
The Japanese Grand Prix has historically been the last race of the season and has been home to numerous title deciders. So, there are a lot of memories there for big F1 fans. A trip the the Japanese Grand Prix is an excellent thing to do when visiting Japan.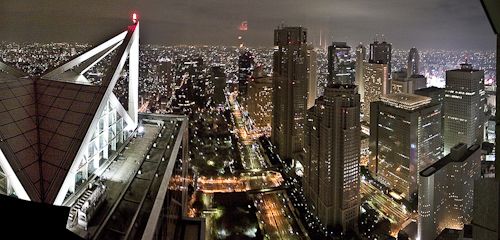 View Tokyo From The 52nd Floor
The view from the New York Bar in the Park Hyatt Hotel in Tokyo is spectacular and worth the cost of the 20-something cocktail you will have to buy. The immensity of the city is amazing when you view it from 750 feet in the sky.  This is particularly impressive at night when the city is full of red blinking lights which makes it look like the city is breathing.
If you only want to see the view, you should head to the bar in the late afternoon or early evening so you can avoid the cover charge for live music. The bar also has a casual dining menu which offers a hamburger that costs $60.
Zen Out
No trip to Japan is complete without a trip to one of the temples.  Kyoto has several thousand that you can visit. The temples are built with wood and will be simple in design but very beautiful and often have peaceful gardens around them.  If you want to visit temples, it is recommended that you take a trip to Kyoto.
Kyoto was spared during WWII because of the historical importance and is the home of shrines and temples that are considered national treasures.  There is also the temple-laden city of Nara which is a great day trip if you are staying in Kyoto.