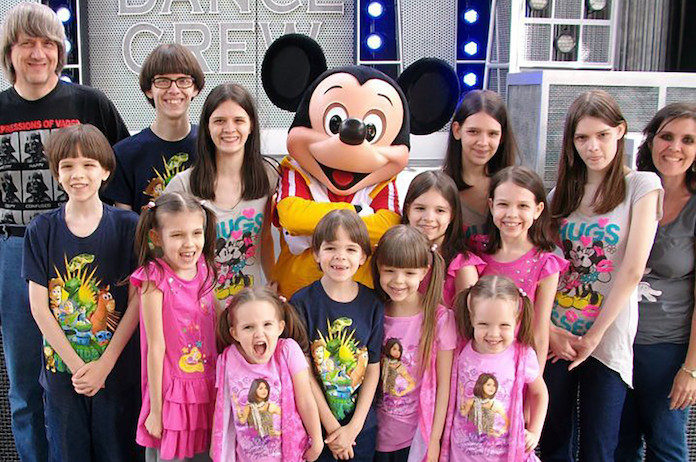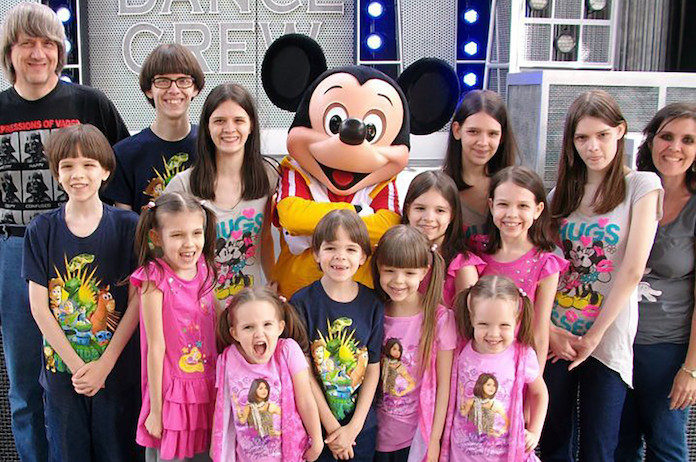 Jennifer Turpin: How David and Louise eldest daughter, now 29 came to be mocked at school for unimaginable horrors fellow classmates and teachers were not aware of.
Sobering revelations have told of un-imagined degrees of humiliation and degradation the eldest daughter of California, House of Horror parents, David and Louise Turpin was forced to endure while attending school.
According to a Facebook post as per former Turpin daughter classmate, Taha Muntajibuddin, the Turpin daughter, Jennifer Turpin, was forced to endure unbearable circumstances at Meadowcreek Elementary in Fort Worth, Texas, the former students attended.
Wrote Taha in part, 'It is nothing but sobering to know that the person who sat across from you at the lunch table went home to squalor and filth while you went home to a warm meal and a bedtime story,'
'Of course, none of us are responsible for the events that ensued, but you can't help but feel rotten when the classmate your peers made fun of for ''smelling like poop'' quite literally had to sit in her own waste because she was chained to her bed.'
Reports identified the daughter as the eldest of David Turpin, 57 and Louise Turpin, 49, now, 29-year-old victim, Jennifer Turpin — the eldest of 13 siblings allegedly imprisoned and tortured for years by their parents.
Jennifer Turpin abused eldest child of David and Louise Turpin: But did anybody at school ever intervene? 
Muntajibuddin also recalled one instance when a teacher instructed the 'frail' girl — who he said wore the same 'purple outfit' every day — to remove the foil from an old candy wrapper she was using as a hair tie.
Crowley Independent School District spokesman Anthony Kirchner confirmed that Muntajibuddin and the victim both attended the school, but could not confirm they were there at the same time because the district only keeps such records for five years reported the nypost.
Another former classmate, Stephanie Hernandez, said the girl always wore too-small, dirt-stained jeans and was routinely picked on.
Told Hernandez, 'I remember someone kind of slung her around like a rag doll.'
Nevertheless despite the ordeal and stigma, Muntajibuddin wrote the Turpin daughter always kept her head up, Muntajibuddin wrote.
The girl, 'despite being vehemently vilified by her peers, was still one of the most pleasant people I have had the opportunity to meet. She had this whimsical optimism to her that couldn't be dampened, couldn't be doused no matter what anybody threw at her,' he said.
Of question is whether classmates or educators chose to intervene and what preempted further investigation, at least by the School District who one supposes must have wondered matters were highly un-toward.
Remarked one commentator on Taha's post, 'Were you able to intervene on the bullying at any time? I hope so!'
While another remarked, 'It sounds like he was a participant, or bystander at best, but is now deeply remorseful.'
David and Louise Turpin face up to 94 years in prison if convicted on the 38 counts of child abuse, torture and false imprisonment that they face. David is also accused of performing a lewd act on a child under the age of 14.
In recent years, David homeschooled the kids, who investigators say have mental deficiencies at the privately sanctioned 'deeply religious', Sandcastle Day School, where David Turpin reined as school principal.
Come Wednesday afternoon, Riverside County Judge Emma Smith granted orders of protection for all 13 children, which would require parents David and Louise Turpin to stay at least 100 yards away from their victims, the District Attorney's office said.
House of horror 'millionaire' couple wanted their own reality show and 14th child
'Swinger motel' House of horror parents had kinky sexual sessions
Buried bodies? House of horror investigators to check on siblings who may have died
California 'horror house' mom treated pet dogs better than kids
'Not for you!' Horror house parents taunted Turpin children with toys and pies.
House of horrors children planned escape for two years: No doctor, no dentists and no washing above the wrists.
California 13 siblings: showered twice a year, ate once a day, forbidden to talk
Murrieta, California house of horrors: How did no one know?
Shackle dad bankruptcy and his 2010 Ford Mustang and annual Disneyland and Las Vegas trips.
Why? Dozen 'starving' Perris siblings found shackled at 'deeply religious' California home.