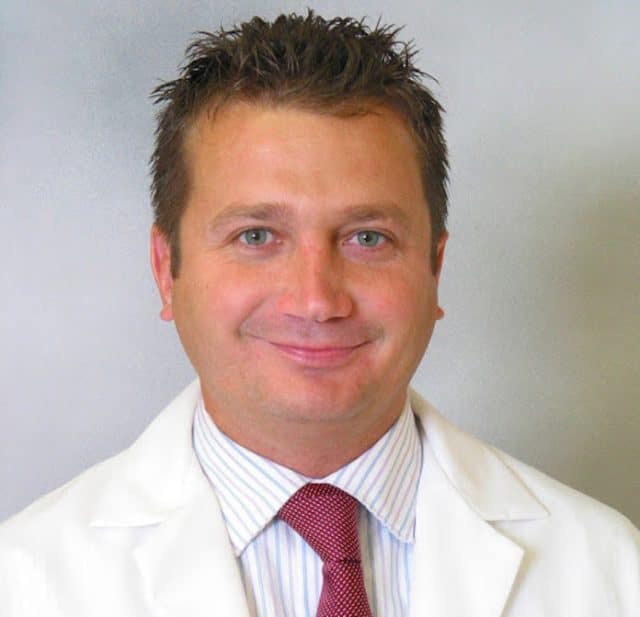 Dr. Lukasz Niec a Polish born doctor and practicing Michigan doctor is 

detained by ICE after 40 years in the US, now facing possible deportation over misdemeanor blemishes. 
Lukasz Niec a 43 year old Michigan doctor who fleld to the US with his family nearly 40 years ago faces deportation to his birth country of Poland after being arrested at his home by ICE agents.
The Kalamazoo doctor, who has a permanent green card, was home with his two daughters Tuesday morning when Immigration and Customs Enforcement agents showed up, placed him in handcuffs and took him to jail. 
Since his 'surprise' arrest, the internal medicine physician at Kalamazoo's Bronson Methodist Hospital has been held in custody at Calhoun County jail awaiting his fate. 
Niec's family told WOOD TV that there's a chance the doctor could be deported to Poland, a country he left with his parents and sister nearly 40 years ago. To boot Niec, who was only five years old when his doctor parents uprooted for the US, hasn't kept in touch with any former family in Poland, has never returned and is unable to speak the language. 
Iwona Niec-Villaire said her brother is 'shell-shocked' about being arrested and the possibility he may be deported.
'We did go see him on Wednesday, he was shaking,' she said. 
Niec-Villaire, a corporate attorney, said her family left Poland in 1979 for a 'better life', with the US the only home her brother has ever known. 
'He cannot (go) back to Poland, a country he doesn't know, he has no family at, both our parents passed away in the United States, he doesn't know anyone, he wouldn't know where to go,' she said. 'He doesn't even speak Polish.' 
Dr. Lukasz Niec prior misdemeanor arrests from 1992:
To date the family said they have not been told why Niec was arrested, but they believe it stems from a misdemeanor arrest when he was 17. 
According to the Washington Post, Niec has two misdemeanor convictions for destruction of property less than $100 and receiving and concealing stolen goods from 26 years ago.
Because Niec was convicted of two crimes in 1992 involving 'moral turpitude,' stemming from two separate incidents, he is subject to removal, immigration authorities wrote in the notice to appear, citing the Immigration and Nationality Act.
At the time, Niec pleaded guilty to the charges under the Holmes Youthful Trainee Act, which allows young first time offenders to avoid a criminal record if they never offend again. 
The family said Niec was unaware when he accepted the plea agreement that ICE does not honor it. 
'Now, they're using this expunged case that's stamped non-public record against him,' Niec-Villaire told via WWMT.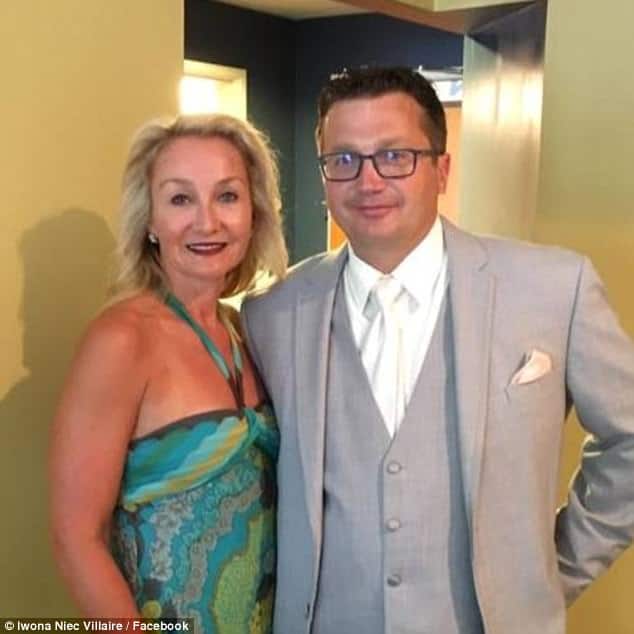 Dr. Lukasz Niec more recent skirmishes with the law.
According to Kalamazoo County court records cited by MLive, Niec also pleaded guilty in 2008 to operating impaired by liquor. After he completed probation, the conviction was set aside, the plea withdrawn and the case dismissed. He was also charged with domestic violence in 2013 and a jury found him not guilty after a trial.
Niec could get a bond hearing in February but his family thinks a judge will deny bond because of the misdemeanors. If it is denied, Niec will remain in jail until it's decided whether he can return home or be deported. 
Reiterated Niec-Villaire, 'Until this gets heard, which could be up to six months, he could be stuck in a prison cell and not helping and being with his family'.
Offered Niec's American born wife, Rachelle Burkart-Niec, with whom he shares two children with, 'He's an excellent physician, he's loving, he's caring, he's an honorable husband and he's always helping others.' 
While conceding her husband has multiple blemishes, Rachelle insists that Niece is not a risk to the public. When he renewed his permanent green card a few years ago, he was given a 'false sense of security,' that it would be enough, she said.
Niec's colleagues at Bronson are outraged at the situation and are hoping he will not be separated from his family.    
'He's exactly the kind of person our immigration policies should be encouraging to prosper here, he's been here for 40 years, this is a ridiculous situation,' Dr. Michael Raphelson said.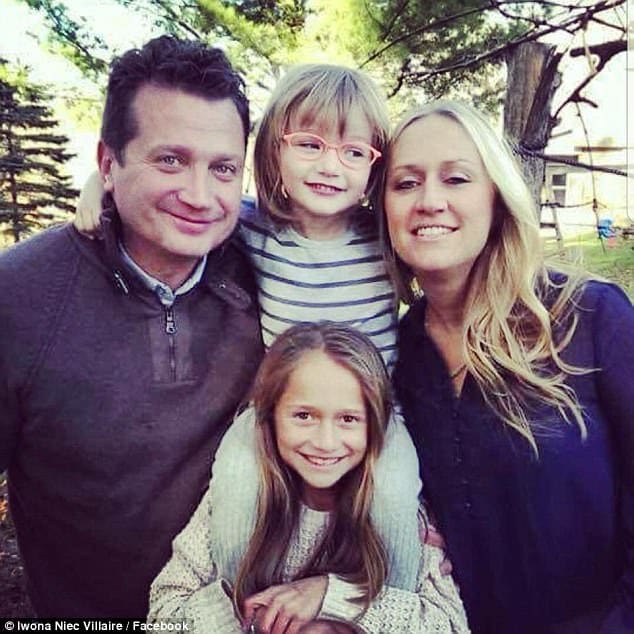 Current presidential administration enforcing 'wider circle' of detainment. 
Marc Asch, an immigration attorney in Kalamazoo, has told in the last year ICE has been going after cases it wouldn't have made a priority in the past.
'These days there's less discretion being exercised in who they go after, they're being more aggressive, generally speaking,' he said.
Noted a previous report via the Washington Post: 'Over the decades, tens of thousands of legal residents have been deported for relatively minor offenses. But under previous administrations, immigration authorities have often let low-level offenders off the hook, prioritizing the deportations of violent criminals. A memo from the Obama administration in 2011 directed immigration officials to look at a number of factors, such as familial relationships with U.S. citizens, criminal history, education and contributions to the community, in deciding whether arrests and prosecution are warranted.'
That said, the current Republican presidential administration, responding to the wave of white nationalism and anti immigration rhetoric which incumbent, President Donald Trump has helped quell, has led to sweeping new guidelines expanding the range of immigrants that count as high priority for deportation, including low-level offenders, and those with no criminal record — regardless of how long they have lived in the country.