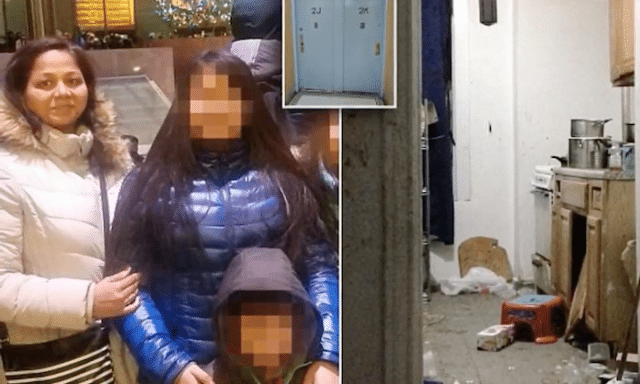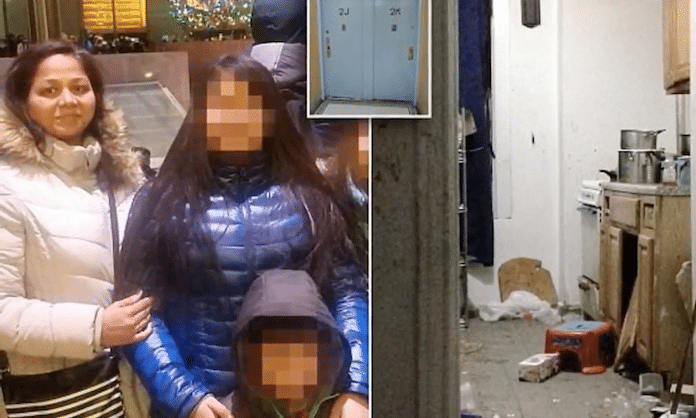 Kingsbridge-Bronx parents, Charlotte Lewis and Wilfred Lewis arrested after allegedly raising their four children in filthy lurid conditions. 
Bronx parents, Charlotte Lewis, 48, and her husband Wilfred Lewis, 59, have been accused of raising their children in an apartment smeared with 'feces,' piled with garbage along with swarms of rats.
Told a police source via the nypost upon making the lurid discovery on Friday, 'You had to do everything you could to not throw up'.
Notice of the lurid conditions at the Kingsbridge Avenue located apartment came after a deliveryman delivering a package heard the crying of the couple's 5 year old son.
The mom, a nurse at Montefiore Medical Center, was arrested at work, while the dad, an adjunct professor at TCI College of Technology and an MTA worker, surrendered to the 50th Precinct station house, sources said.
The family's other children — two girls, 12 and 13, and a 15-year-old deaf boy — were in school at the time.
'I won't leave him alone anymore,' the boy's father tried to reassure cops after he was arrested for leaving the boy unsupervised, according to police sources.
The father also insisted the five year old was 'self-sufficient.'
Police say the toddler told them he hadn't seen his parents since Thursday.
The parents were charged with endangering the welfare of a child and failure to exercise control of a minor.
The four children were taken to Montefiore Medical Center for evaluation. According to police, they appeared to be malnourished.
Parents of 5-year-old boy found home alone last night in despicable living conditions set to be arraigned shortly. Investigators say apartment in the Bronx was full of feces on the wall, infested with rats and roaches. Mom is nurse at Montefiore Hospital. Dad is an MTA employee. pic.twitter.com/rwZxGA3qTM

— CeFaan Kim (@CeFaanKim) January 27, 2018
Bronx mother Charlotte Lewis FB status painted portrait of glee:
The mother's Facebook profile picture paints a wildly different story, showing her smiling with her kids in front of the Rockefeller Center Christmas Tree with a border that reads 'Live. Laugh. Love.' The children appear happy, well fed and clean.
Nevertheless there had been previous signs that not all was well.
Told neighbor, Deanna Strom, 27, via the post, 'A couple of times they would leave the door open and I would always tell my boyfriend 'Oh that house is kind of disgusting.'
A report via 12NewsBronx told of responding police finding  hundreds of black flies, maggots, bedbugs and a completely empty refrigerator.
The family had also been contacted by the Administration for Children's Services multiple times, sources said.
Charlotte Lewis has since been removed from active duty at her place of employment.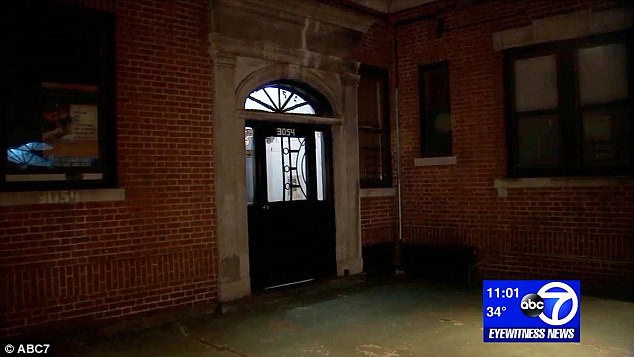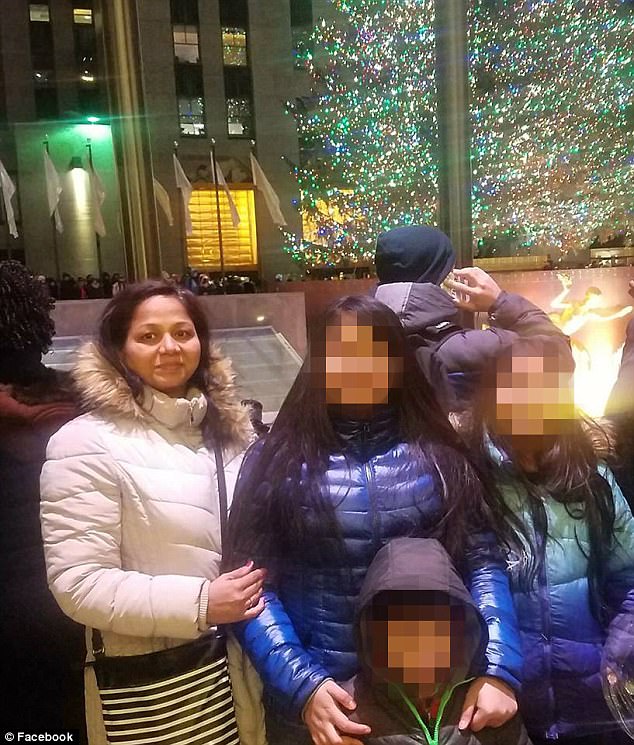 Pictured, Bronx mother, Charlotte Lewis with her children.[/caption