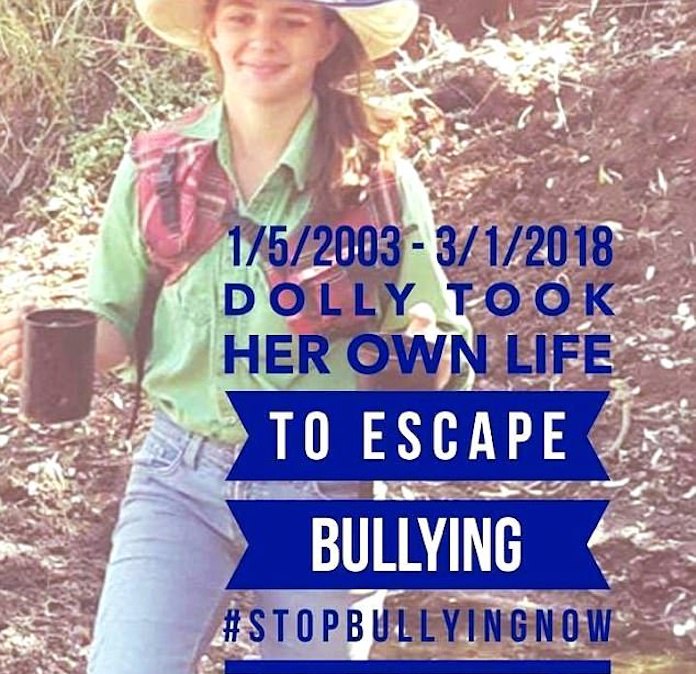 Amy 'Dolly' Everett a former Akubra child model kills herself after succumbing to cyber-bullying: endemic taunting in Australian culture considered. 
The family of Amy 'Dolly' Jane Everett, the former child model who was once the face of iconic Australian brand hat, the Akubra, has alleged their 14 year old daughter's suicide death being the result of cyber-bullying.
Dolly's rise to fame came when she was eight after starring in an ad campaign for Akubra. A kind of status that presumably would have enamored the young girl amongst her peers. Until it didn't.
Wrote Dolly's father, Tick Everett on Facebook, 'Doll had the strength to do what she thought she had to do to escape the evil in this world,'
Adding, 'However, unfortunately, Dolly will never know the great pain and emptiness left behind.'
The father then invited the people who'd tormented his 'precious little angel' to a service in her honor so that they could 'witness the complete devastation' they created.
He then urged people to stop bullies and bullying so that Dolly's life 'will not be wasted.'
Come Wednesday, the family hailing from Katherine, the Northern Territory, said they would start a trust called Dolly's Dream aimed at raising awareness around bullying, anxiety, depression and youth suicide, reported Australia's ABC.
Told the family in a statement, 'We are not concerned with the who or the why of who pushed our daughter to this point, we just want to save another family going through the sadness and tragedy that our family is experiencing.'
The family shared a drawing by Dolly of a skinny figure bent over backwards with the words, 'speak even if your voice shakes' in bold, which she'd completed before taking her own life on Jan. 3.
'This powerful message tells the dark, scary place our beautiful angel had traveled to,' the family said.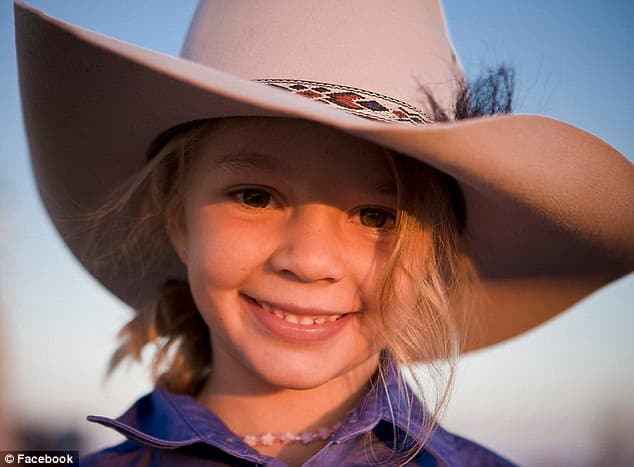 Amy 'Dolly' Everett suicide: One in five children in Australia bullied. 
Of disconcert, a report via the BBC described one in five children in Australia being bullied in the past year.
Something that this author who was raised as a first born child to immigrant parents in Sydney in the 1970's and 80's can accurately and vividly attest to.
Also joining in the national sombre mood was Dolly's former iconic employer, with Akubra posting a tribute to the teen who had once been the face of previous Christmas advertisements, telling their followers 'bullying of any type is unacceptable.'
Unacceptable but for some reason a woven fabric of Australian society, especially amongst youth who accept their parents and society's myopic prejudices at face value and inject them either consciously or subconsciously amongst their peers.
Wrote Akubra on Facebook, 'We were shocked and distressed to hear of the passing of "Dolly" – the young girl many of you will recognize from our past Christmas adverts,'
Adding, 'It is up to us to stand up when we see any kind of bullying behavior.'
According to Australia's National Centre Against Bullying (NCAB), while overall bullying rates have declined over the past decade, cyberbullying has seen a sharp increase.
'What's different in the case of cyberbullying is that it can be constant, 24/7,' Jeremy Blackman of the NCAB told the BBC, adding that anonymity on the Internet makes it harder for people to feel empathy towards their victims.
A memorial for Dolly will be held on Friday in the close-knit pastoral community of Katherine where she grew up.