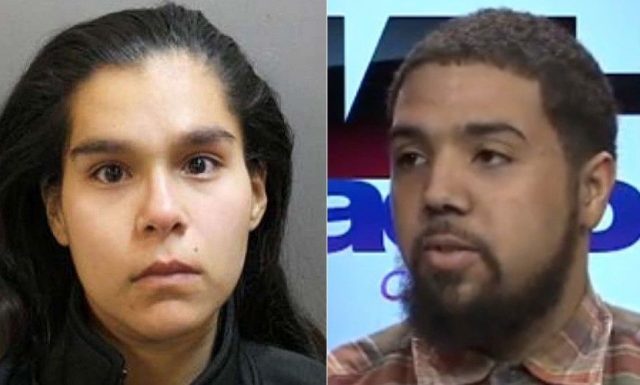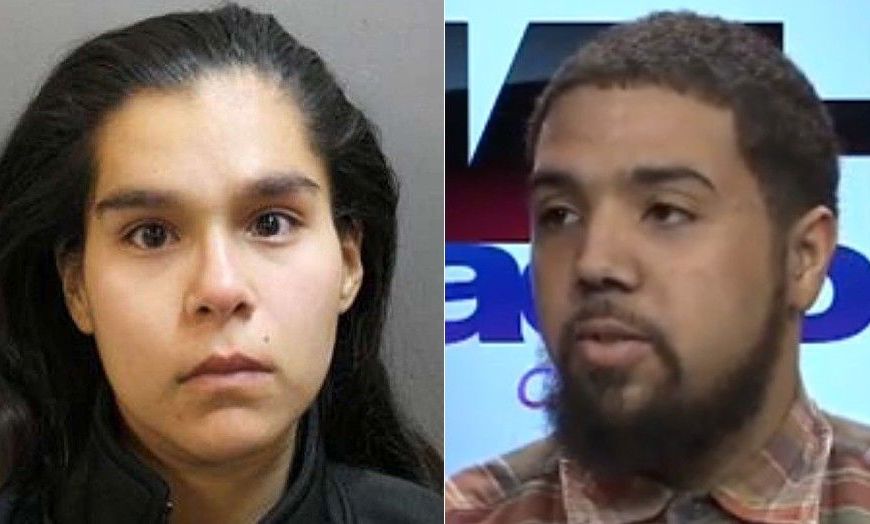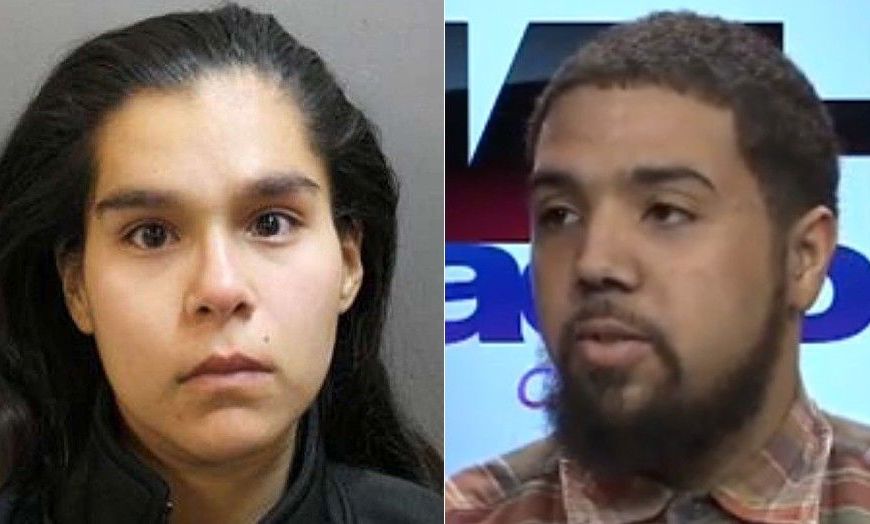 What led to Lisa Marie Garcia using an elaborate cat-fish scheme impersonating her boyfriend only to have the man continuously arrested?
Lisa Marie Garcia a 22 year old Baytown, Houston, Texas woman has been arrested after posing as her boyfriend in a bid to frame the man sending her alleged threatening messages.
WCMH reported the ex girlfriend being arrested Friday after making alleged bogus threats to herself while impersonating her ex, Brandon Berrott, 23, on social media in an 'elaborate cat-fishing scheme.'
Told the ex boyfriend's attorney, Carl Moore, 'Lisa Garcia created a fake Facebook, Instagram account as well as a fake phone number on apps you can create phone numbers from and was sending threats to herself as well as my client's other child's mother, purportedly from him.' 
Moore claimed the ex girlfriend being prompted in lieu of a custody battle over the pair's child in a bid to frame his client for making terroristic threats.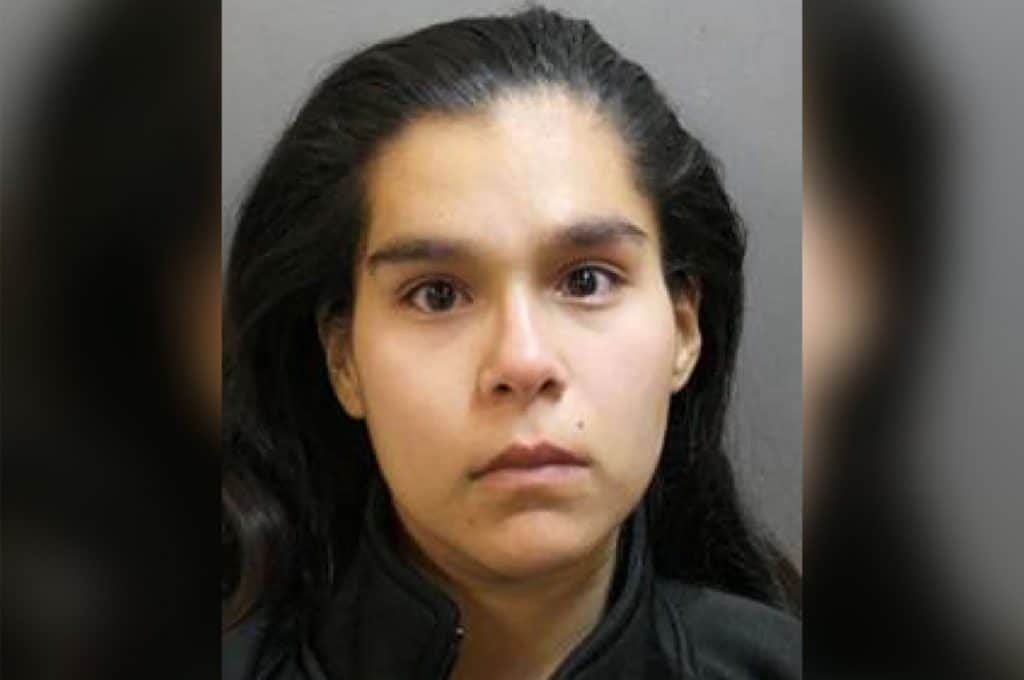 Lisa Marie Garcia cat-fishing social media scheme explained: 
The Houston Chronicle reported the girlfriend's elaborate cat-fishing scheme first started September 16, and continued each time her ex boyfriend was released from jail all the way until October 31.
Upon Garcia claiming she'd receiving menacing text messages from Berrott, who'd been released on bond, the man would only be sent back to jail for violating the terms of his release, which included a prohibition against contacting his former girlfriend.
Upon sending off the alleged social media threats, Garcia then shared the bogus threats with the Baytown Police Department and the Harris County Sheriff's Office.
So effective was the scheme, presumably predicated on the notion that men are perceived as predators in society, that Berrott ended up being arrested no less than eight times along with losing his job.
'She didn't do it once, she didn't do it twice, she did it eight different times,' told the attorney via KHOU. 'Nobody believed [Berrott], so he was put on house arrest after making bond, as a measure to protect the accusers.'
'He didn't do any of this. He was charged with eight criminal cases and is innocent of all of them,' prosecutor Britni Cooper told Houston Chronicle. 'I'm horrified, actually, and can't imagine what this guy went through. It's a nightmare.'
It wasn't until Garcia under pretense made the claim that Berrott's mother bribed a judge to have her son released that her scheme finally unraveled.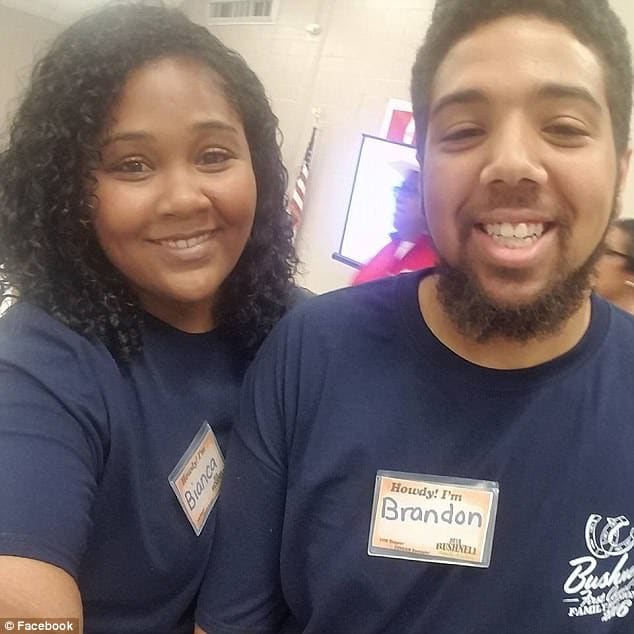 Police defend arresting Brandon Berrott eight times. But do they have a solid claim?
Berrott's lawyer says he blames the local police department for continuing to file charge after charge against his client without getting to the bottom of Garcia's litany of complaints sooner.
But the department has sought to defend itself, arguing that Garcia was very convincing, and that their top priority is to protect a person whose life appears to be threatened.
That said one commentator on the web made the following astute observation which pokes holes at police's claim and raises questions as to prejudice towards the male black supposed criminal.
Noted one commentator, 'The police should never have taken instagram posts as evidence without finding out where the posts were coming from. They should have checked his phone and computer before arresting him.'
Berrott is now considering pursuing legal action against the police department over its handling of the case.
All charges against the former boyfriend have been dismissed, and both his mother and Judge Hart have been cleared of any wrongdoing.
Garcia faces charges for bribery, online harassment and retaliation. She is being held in custody on $200,000 bail. If convicted, the 22-year-old could be looking at up to 10 years in prison.