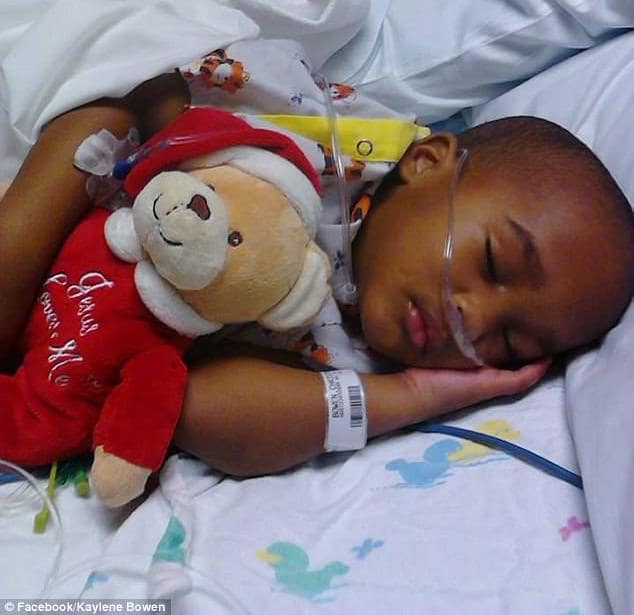 How did Kaylene Bowen a Dallas mother manage to convince doctors to operate on her son, no less than 13 times, who had been healthy at all times? 
Kaylene Bowen a 34 year old Dallas, Texas mother has been arrested for felony injury to a child after admitting to convincing doctors her son was severely ill, subjecting the healthy boy to no less than 13 unnecessary medical operations.
A report via NBC Dallas Fort-Worth told of Bowen having taken her son Christopher, now eight, on 323 hospital visits since his birth, and lying to doctors that the child had a milk allergy and needed a lung transplant due to the severe side effects.
According to her Facebook page, Bowen also publicly broadcasted her son's 'terminal cancer'.
Overall, Bowen's son was subjected to 13 major surgeries, many of which took place at the Children's Medical Center of Dallas.
But it gets grimmer.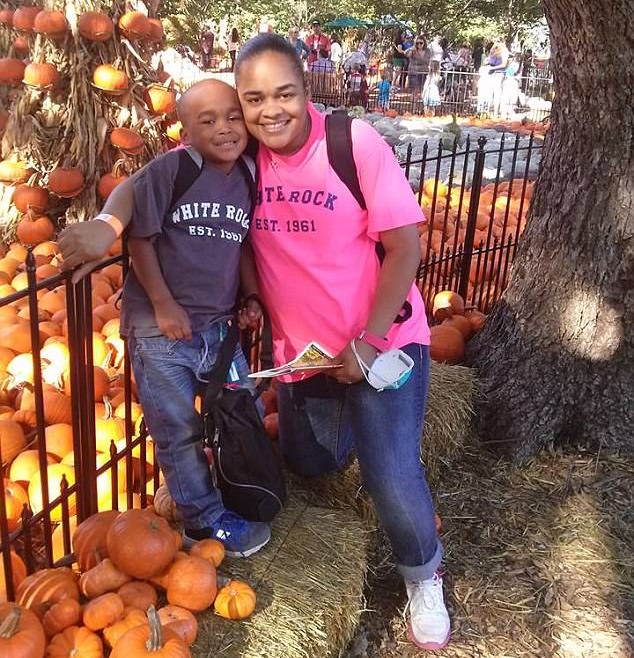 Kaylene Bowen crowdfunded pages documenting alleged illnesses her son had:
Bowen went so far as to start crowdfunding pages to aid in the child's medical treatments and operations, claiming Christopher had terminal cancer and needed a lung transplant, heart surgery, and leg braces.
The mother continued concocting stories to doctors – who became suspicious two years ago, and contacted Child Protective Services. Both confirmed Christopher was not actually sick.
During doctor's visits, Bowen said her her son would violently 'throw up' every time he drank milk.
Told Christopher's father, Ryan Crawford, 'She started explaining to the judge that the doctors stated my son would never walk,' 
'And then she stated that he had problems continuing to eat and that he's going to need a feeding tube.' 
'Every time that he would drink milk, he would throw it up, or so she (said),' he said. 'It didn't make sense because I never saw him throw up any milk.'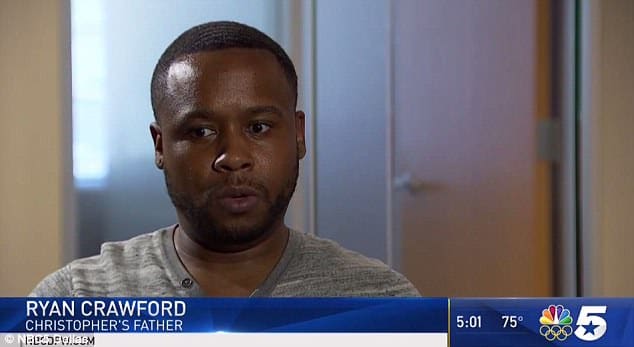 Munchhausen by Proxy: An imagined illness created to gain attention
The now-separated couple started dating in 2009 when Bowen found out she was pregnant.
'I was at a club and she seemed like a nice woman. She was pleasant, pretty. She just caught my eye,' he said of Bowen.
Now, Crawford said he is worried that, rather than his son, Bowen may actually be the one with the medical condition.
He's convinced she suffers a condition called Munchhausen by Proxy, or MSBP.
MSBP is a 'mental health problem in which a caregiver makes up or causes an illness or injury in a person under his or her care' which is often times a child, in order to get attention according to WebMD.
The behavior may stem from 'poor self-esteem, stress, anxiety' or a need for attention.
Reiterated Christopher's father, 'It started eight days after he was born,' 
'The issues escalated to eventually she claimed that my son was dying.
'I was horrified because from what I knew, my son was fine. He just needed — not even extra care — he was fine'.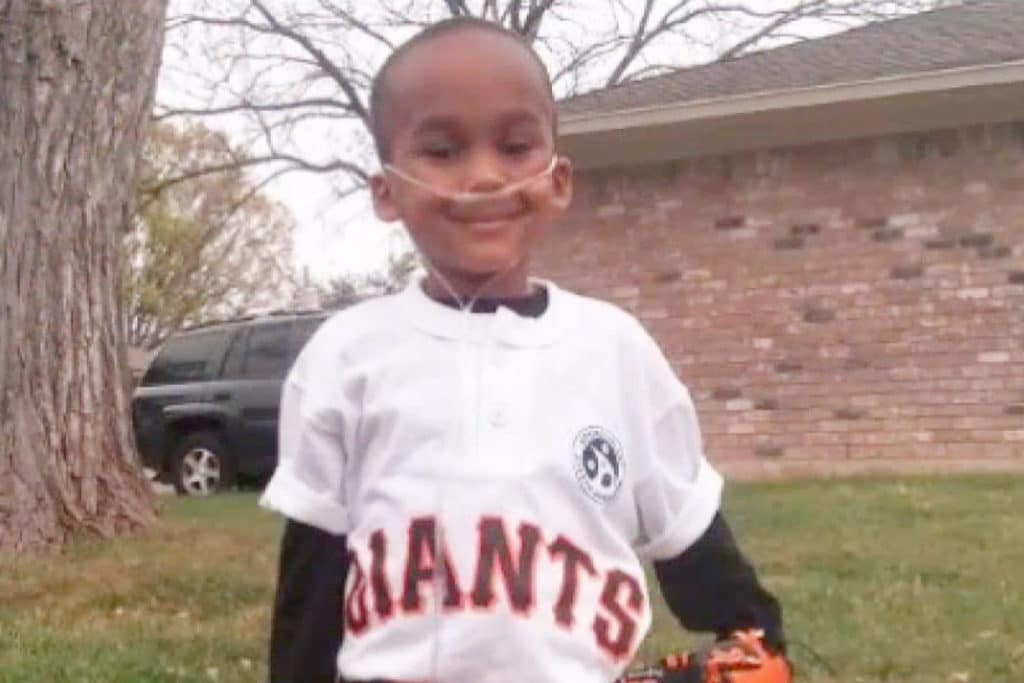 Christopher Bowen father: No one believed me; the system failed my son.
Crawford says he feels partially to blame for not putting a stop to the visits years ago.
Told the father, 'I put myself to blame for the simple fact that if I was there from the beginning for my son, he would never have had to go through these issues,'
'I tried over and over and over to convince people that my son wasn't sick and that she was manipulating the system,'
Adding, 'It didn't work. Nobody believed me.'
'He could have died, Only God saved him.'
Crawford, an IT administrator, spent thousands on a lawyer, trying to get custody of Christopher following the couple splitting.
But he said the judge believed Christopher's mother and thought he was in denial about his son's serious medical condition.
Now, Crawford desperately wants custody of his son. But CPS put him in foster care, at least temporarily.
A hearing is set for next week.
Not necessarily understood is $$$$ where were all the doctors and hospitals who were suppose to care for Christopher and why they declined to rely on their own investigations to show that the boy was in fact healthy and not needing surgery?