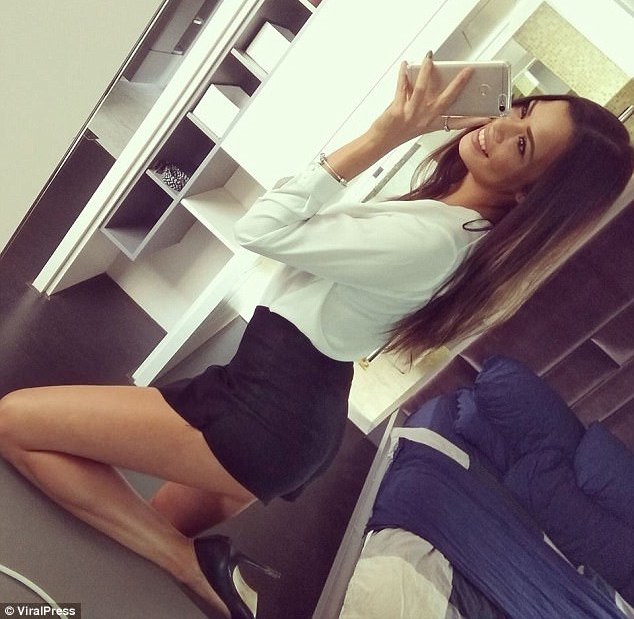 How did 

Ivana Smit a

Dutch teen model come to plunge to her death while attending a Kuala Lumpur drug fueled party? Malaysia authorities seek quick closure of case.
Authorities have yet to say what led to Ivana Smit, an 18 year old Dutch model falling to her death while attending a drug fueled 'swingers' party at a 20th floor apartment in Malaysia.
Freemalaysiatoday reported the teen model being found dead on a sixth floor balcony of the Persiaran Capsquare block in Kuala Lumpur's Jalan Dang Wangi district and not wearing any clothes. It had been determined the girl falling to her death on the morning of December 7th.
Surveillance camera revealed Smit arriving at a luxury apartment circa 5am after accompanying an American man and his Kazakh wife back to the man's 20th floor room. The couple only reported the girl's death five hours after Ivana fell 14 stories from the 20th floor to the 6th, circa 10am that morning.
It wasn't clear whether the couple were aware the teen was missing or had simply gone home. Items of Ivana's belongings were found at the home. Initial reports didn't reveal the identity of the couple, that said, it was understood the owner of the apartment is a 'cryptocurrency trader'.
Police insist there were 'no criminal elements' to the young model's death, but her family has demanded an investigation reported the dailymail.
Update: Dutch media named the couple as US citizen Alexander Amado Johnson, 45, and his Kazakh wife Luna.
Johnson is the founder of Everus World, a cryptocurrency company based in Kuala Lumpur according to his Lindkn profile. Friends of Ivana's say she modeled with Luna, who is believed to be around 30, and that this is how they met.
Before returning to their apartment at 5am on December 6, Ivana's friends said the trio had been out drinking in Bangsar, a city 20 miles away from their apartment.
The two women were pictured together in a selfie Ivana sent to her worried boyfriend Lukas Kramer two-and-a-half hours before police say she died (see below).
According to Ivana's family, the couple is in jail after having tested positive for drugs.  Like Ivana, according to the local police, they had alcohol, ecstasy and amphetamine in their blood. They are not charged in the model's death.
The teenager, who had worked in fashion shows for Chanel and other brands, had been partying but reportedly returned to the flat at 5am last Thursday.
But several hours later her dead body was found naked after allegedly falling from the balcony and landing on the sixth floor of the block. The couple insist they had no knowledge of Ivana having fallen, claiming they had fallen asleep.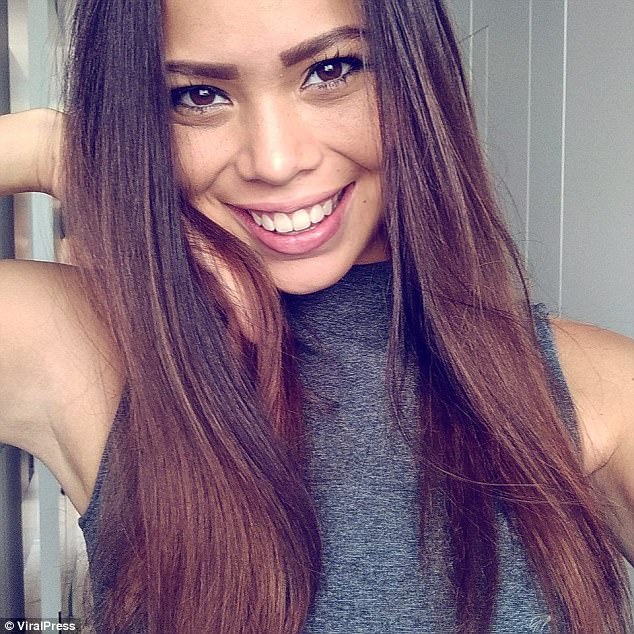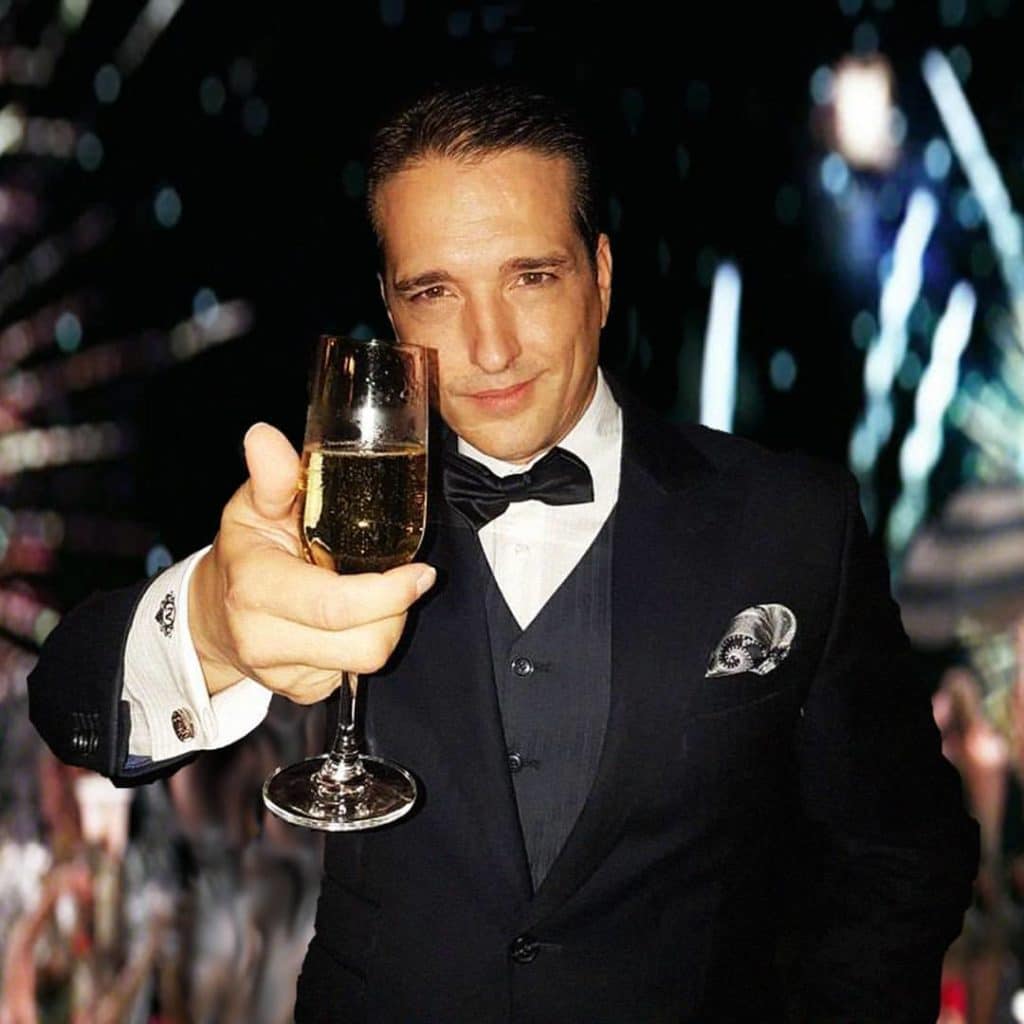 Ivana Smit's father observes blue marks around his daughter's neck:
Following the teen's death, Ivana's father along with his wife and son arrived in the country and contacted Interpol demanding a full probe into the incident.
The family's demands comes after Holland's Algemeen Dagblad newspaper reported the girl's father observing blue marks resembling fingerprints around his daughter's neck upon viewing her body at the hospital morgue.
Offered the father, Marcel Smit, 'The neighbors heard bickering and rumble from the hotel room, and it's also weird that the American couple did not report anything the whole day, while Ivana's stuff was in their hotel room and she was not there anymore.'
Told, Ivana's grandfather Fredrik Smit, who has lived in Penang, Malaysia, for over two decades and raised Ivana as a child there: 'We cannot believe she fell from level 20 and the body was found at level 6.
'She was found there naked. Where are her shoes and underwear? 
Adding, 'It seems that the person from level 20 is a rich man. We believe there is a criminal element in Ivana's death.'
'We believe there is a criminal element in Ivana's death. Of course we don't believe the story from the police because they can't give us photographs or a report from the scene. Ivana's father has contacted the Dutch ambassador and Interpol.'
Ivana's father Marcel Smit claims Ivana sent her boyfriend a message and selfie at 7.25am before she was found dead around seven hours later last Thursday afternoon at around 2 or 3pm.
He told Dutch media: 'At about 10am she would have fallen from the balcony at 20 floors high. How is that possible? It is strange that she was not found until 3pm.
'She is tall, 1.81 meters, but the barrier is also 1.20 meters. Only when you bend over, do you fall off. She did not fall and did not jump either.'
Marcel claims that police want to 'close the case quickly' and that neighbors heard 'shouts and an argument'.  
'The police are doing nothing with that information and just want to tie up the case quickly,' the father was quoted saying via DutchNews, adding that the couple Ivana had arrived with did not contact police until 3pm, five hours after the accident is thought to have happened.
'It's very strange that this American couple did nothing while Ivana's things were lying in their apartment.'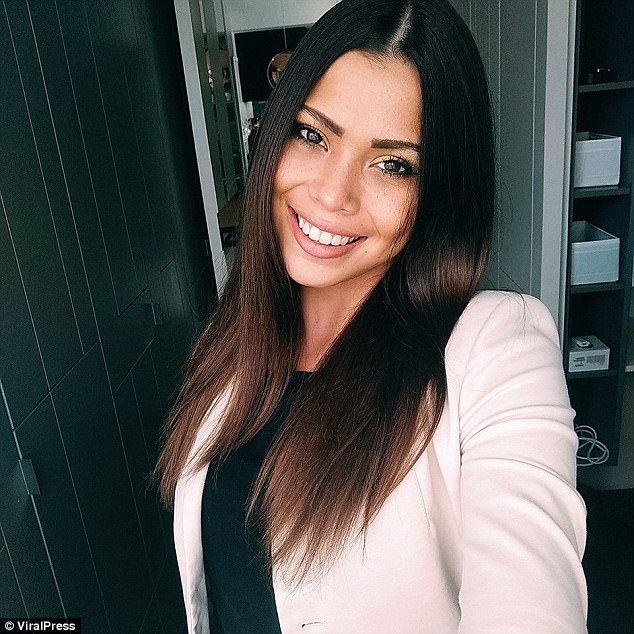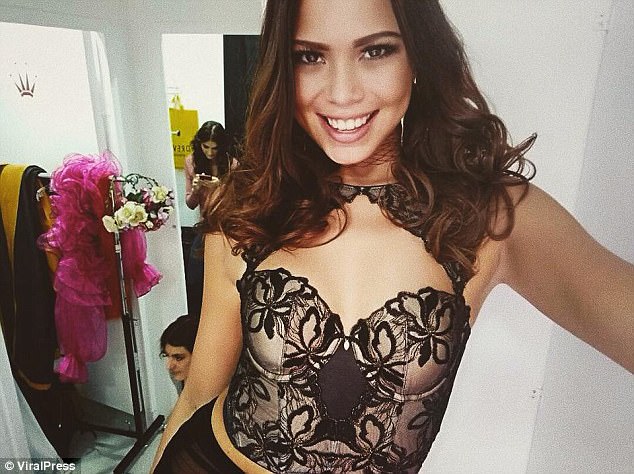 Who are Ivana Smit's hosts and how did they come to invite the teen model back to their luxury apartment?
According to Ivana's family, alcohol and ecstasy have allegedly been found in the blood of his daughter.
The model's uncle Fred Agenjo said: 'Those are not drugs that you're going to sleep on.
'There are so many questions. Her clothes have been found, but her shoes and underwear are not.
'The police do not look at her mobile phone. The police do not want to say whether the drugs were taken when they were alive. We want a full investigation.'
It wasn't immediately understood how the teen came to know her hosts and how she came to return to their luxury apartment in the early hours of Thursday morning where drug binging is thought to have occurred. Authorities did not tell of any illicit substances being found at the apartment.
Ivana had first moved to Malaysia 13 years ago and lived with her grandfather Fredrik. 
She was the second runner-up in Malaysia Supermodel Search 2014 and a leading model in the country.
Dang Wangi police chief Assistant Commissioner Shaharuddin Abdullah said the case was 'sudden death' and appealed for more information from witnesses.
He said: 'Our investigations so far and the post-mortem report show no elements of foul play.' 
To date officials have not publicly said whether they have a murder investigation on their hands as the identity of the dead girl's host remains a mystery.