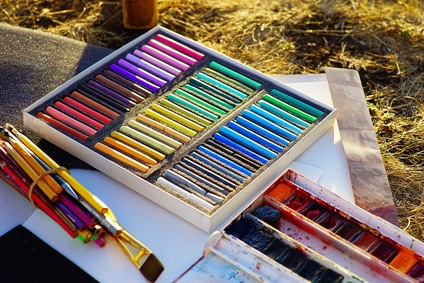 Painting with Oil Pastels a guide: What are oil pastels, what types to use, how to paint using pastels and thoughts for beginners.
'Every artist was first an amateur.' – Ralph Waldo Emerson. 
Isn't it true that every artist initially is a novice trying his hand at creativity?  We paint to voice the thoughts that can't be put into words. What good is an artist who doesn't know how to create magic with his hands? If you are an artist looking to create something a little different for your next art project, it is worth giving oil pastels a try. This guide will talk you through what which ones to use and how to use them.
What are oil pastels
Quite simply oil pastels are made of a non-drying oil and pigment and are available in a wide range of colours. They are often used dry on paper to create colourful paintings.
What types of oil pastel to Use
To create something amazing you need oil pastels that are the best for artists. There are two types available – artist grade and student grade. If you're an artist and are well versed with your techniques, artist grade is your best choice, but if you're still learning buying those artist grade expensive materials isn't a good idea and you should go with the student grade.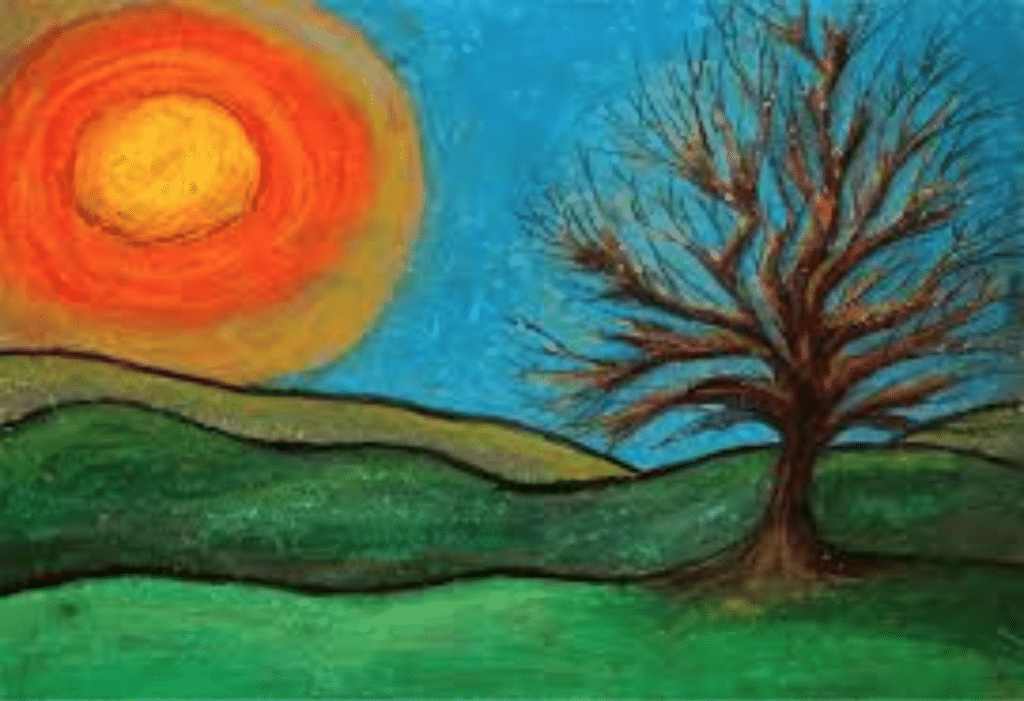 How to paint with oil pastels
Oil pastels like coloured pencils can be used for different effects. They can be used at any medium, be it paper, glass, canvas or wood. You can use them dry or wet. They can be used in layers, every layer defining your art. Pastels are mostly used for good blending of colours. You can blend them on paper or a palette and use them with a butter knife for effects.  
Because oil pastels are basically inert oil and wax, they blend better than crayons and can be used in oil paintings too. Though one must make sure to use turpentine for thinning when using extra layers of oil pastels in a traditional oil painting.
Oil pastels are best for Sgraffito effect which is one of the most widely used painting techniques and involves putting a colour under another and scrapping the upper layers.
Using Oil Pastel as a beginner:
If you're a beginner and haven't used oil pastels even once. Here's a list of things you do:
You can use any good quality paper.




Sketch what you want to draw with a pencil.




Choose the colours and shades you're going the use.




Start with light shading to define the colours, then go for layers to give it a better outlook.




For light shading apply white before colouring, if it's still dark, scrape it and start fresh.




Fill it with darker shades once you're done with the basic layer.




While layering, mix the colours properly and use pastel pencil strokes.




For the finishing touch, you can use sharpened blenders, this makes your painting look more polished and professional.



That's your guide to using Oil Pastels for beautiful effects. Hope this helps you make your painting look more polished and well did. Use the tips to create a work of art and enjoy.