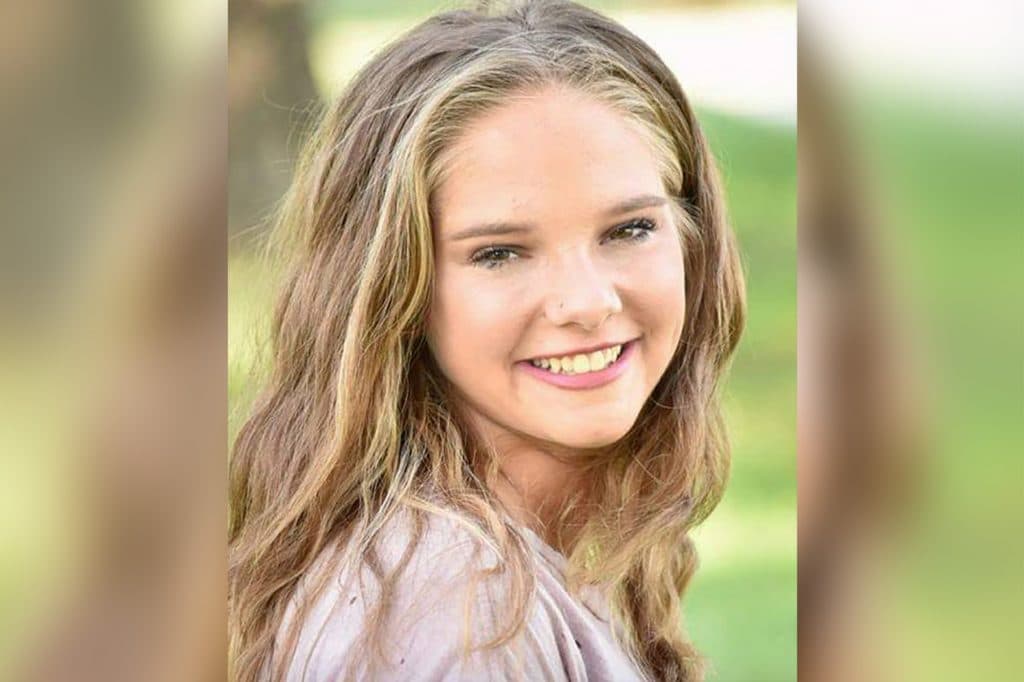 Heaven Ray Cox: Has a 15 year old Texas child run off with a predator she met through snapchat? Mother's post pleading for return of daughter goes viral. 
The family of missing 15 year old Texas teen, Heaven Ray Cox are fearing their daughter may have run away with a 'much older' man whom she met through social media app, Snapchat.
The girl was reported missing Sunday morning after her mother, thinking the teen was sleeping late, went into her bedroom in Mauriceville, Orange County, Texas, only to find her gone, KENS reported.
Fearing for her daughter's safety, Tammy Day Cox believes Heaven was picked up by a 'predator' who told her daughter he would be visiting San Antonio for Thanksgiving.
Posted the mother on Facebook, 'The man she has been talking to is a predator, who has apparently been manipulating her for some time, and in her current state of mind, she believes that he is her friend'.
Before she vanished, the 15-year-old left a note saying she may head to California, where the older man reportedly resides.
Texas Snapchat runaway teen dies mystery death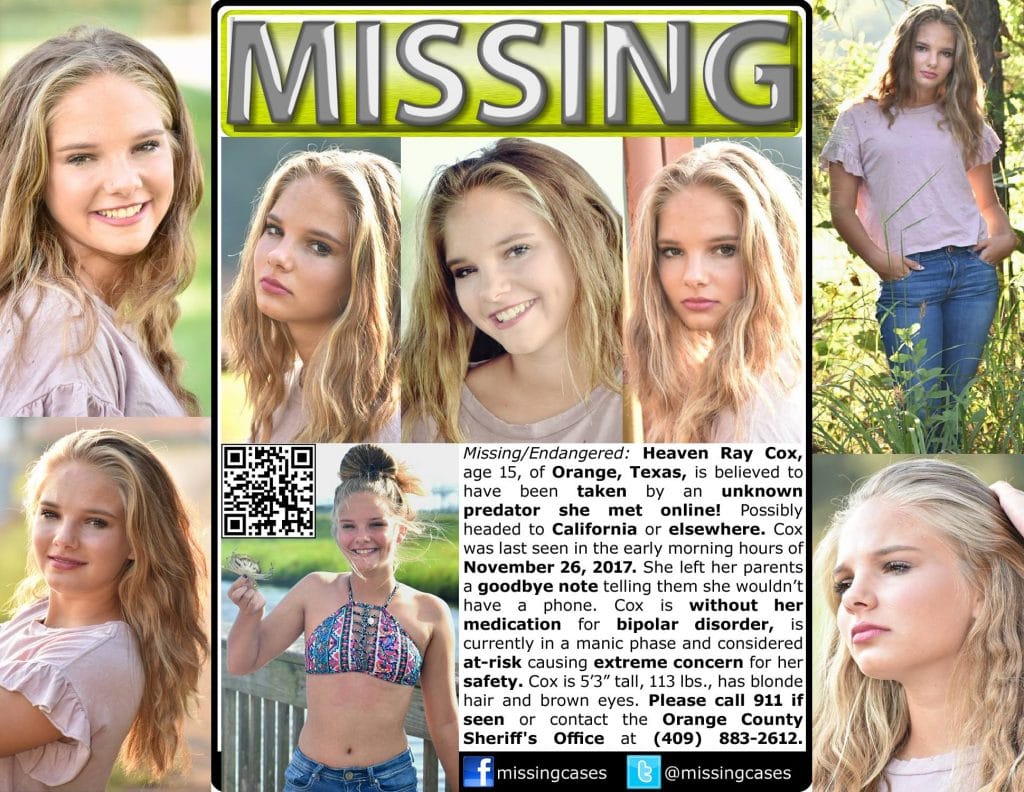 Heaven Ray Cox Orange County, Texas teen: Off her medications and in 'manic panic phase'.
Continued the mother, 'She left a goodbye note to me and her Dad, and said that she wouldn't have a phone, so I'm sure he has taken it from her, as it isn't here, and I have torn her room apart'. 
Her mom said the blond teen is in danger because she suffers from mental illness and is 'currently in a manic phase due to being off of her medication.'
As of Wednesday evening EST, the mother's post had gone viral, having been shared more than 1.27million times.
It wasn't clear what type of psychological illness the daughter suffered from and what medication she had been taking. That said social media posts indicated the teen apparently suffering from a bipolar disorder condition.
Perhaps what's most disturbing is how the alleged predator came to prey on Heaven, how much he came to find out about her and how he may have taken advantage of a young girl who may now perceive this stranger as some elixir or escape from her own illness ….
A release described Heaven Cox as, 'white with brown eyes and blonde hair cut past her shoulders. She is 5 feet 3 inches tall and weighs 113 pounds. She has a nose piercing on the right side of her nose, and frequently wears a diamond stud. She wears large, round-rimmed dark-colored glasses on occasion.'
Authorities have since asked anyone with information about Heaven Ray Cox's whereabouts to call police at 409-883-2612.