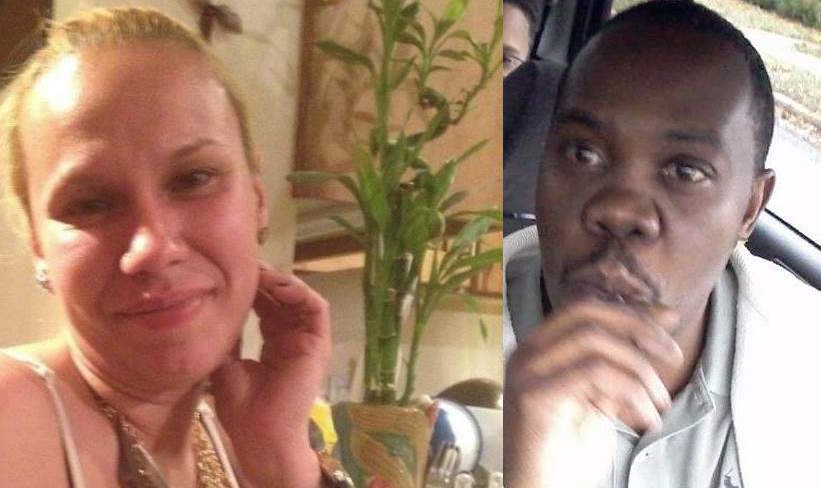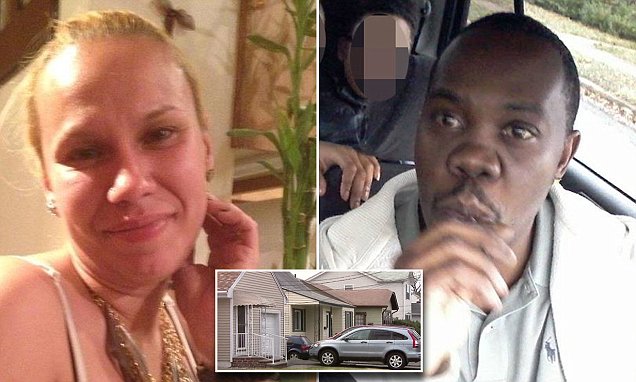 Annette Torres Mark Morris murder suicide: Did a history of domestic violence go too far over the weekend? Did Morris have a prior criminal history?
Annette Torres, 36 and Mark Morris, 41 have been identified as the Bergen County, NJ couple who over the weekend died of a shooting murder suicide. The identification comes after the couple's eleven year old son returned home to find his parents dead of gunshot wounds.
At the time, the son told of returning to the family's Bergenfield home around 10.20 Saturday morning when he discovered his parents not breathing. Authorities arrived after the boy turned to a neighbor.
Upon arriving at the family home, police told of finding Mark Morris deceased in the basement while his partner Annette Torres was found dead in an upstairs bedroom.
A report via the Bergenfield Daily Voice told of Morris killing his partner before then shooting himself in the head.
Of question is what motivated Morris taking his partner's life before then taking his own?
While declining to elaborate, acting county Prosecutor Gurbir Grewal told the deaths were the likely result of a domestic violence incident gone fatefully wrong.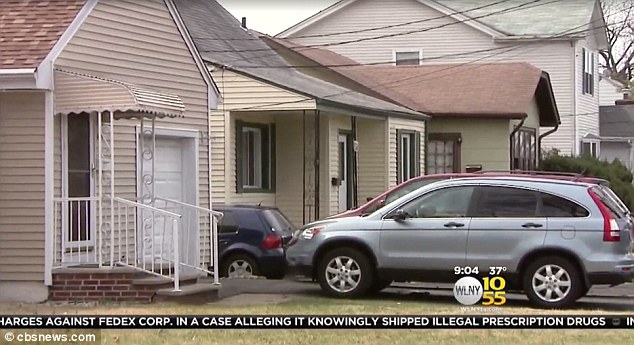 A report via NorthJersey.com told of Annette Torres working at a local Dollar Tree store with some of the co-workers going to the family home late Saturday afternoon after failing to turn up to work earlier that day or respond to their calls.
Asked to comment, coworkers described Torres as 'wonderful person and good friend.'
Another colleague, 21-year-old Jennifer, who worked with Torres about four years ago, called her an 'amazing lady', a 'good mother to her children' and as having a 'very chill' demeanor.
Tax records according to a report via the Bergenfield Daily Voice show that Mark Morris has owned the home on Clinton Avenue since 2010.
Meanwhile, Morris' daughter wrote on Facebook of her shock and disbelief of losing her father.
Wrote the daughter: 'I Will Miss Our Deep Conversations. You Were One Of The Few People That I Could Pour My Heart Out To. My Heart Is Beating Way Too fast Right Now And I'm Honestly Still In Disbelief. You Will Always Be In My Heart.
'Thank You For Giving Me Life. I Feel Honored And Blessed To Be Your First Born. OMG This Can't Be Happening.
'Somebody Please Call My Phone And Tell Me They Got Him Mixed Up With Somebody Else….NOOOOOOO NOT MY DAD MAN , PLEASE GOD…. TALK TO ME ALREADY.'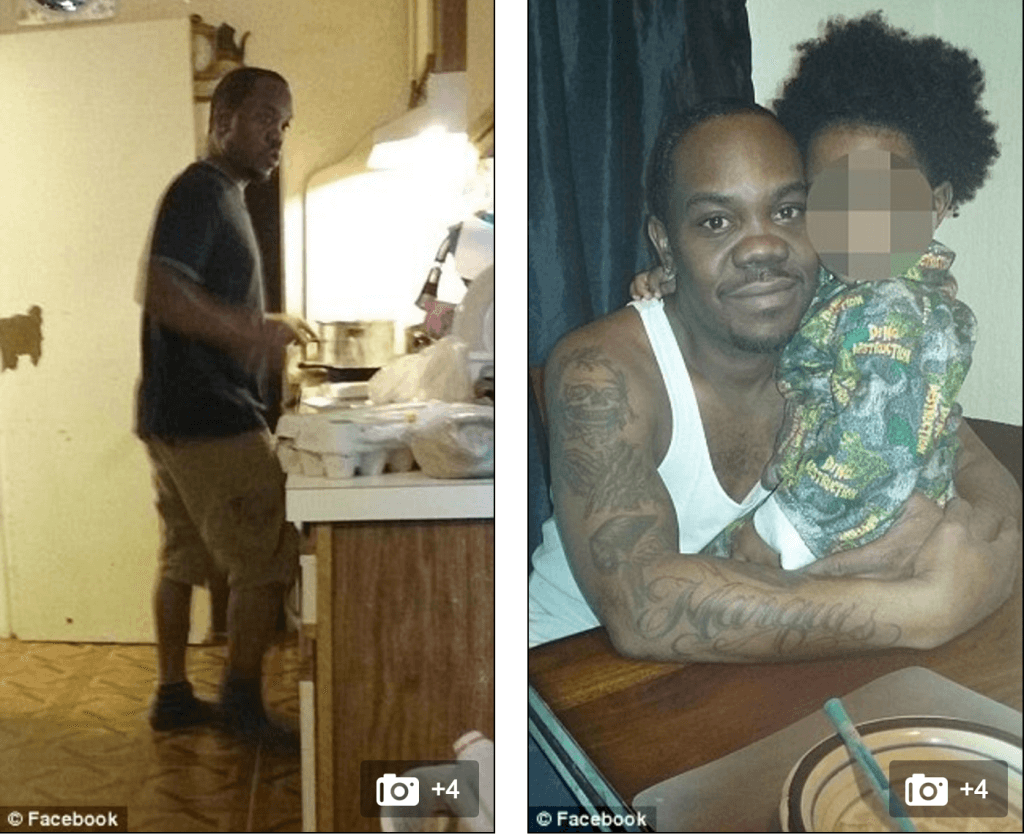 A neighbor described the couple as 'friendly', while maintaining that they never noticed any signs of trouble.
Told the neighbor via WABC: 'Yeah, they are usually quiet, they hadn't any bad thing (sic), I didn't see anything outside, but they are living goodly, friendly, everything.'
Another neighbor told NJ.com that she had left her home that morning around 9.30am and did not notice any disturbances at the home or hear gunshots.
'They are so nice and quiet,' the neighbor said of the couple.
Nevertheless the Bergen County Prosecutor told the Bergenfield Daily Voice that a history of prior domestic violence existing involving Torres and Morris.
Details about those previous incidents have not yet been released.
Of question is if Morris had a criminal record. How the man was able to obtain a gun and whether he previously threatened to use it is also of question.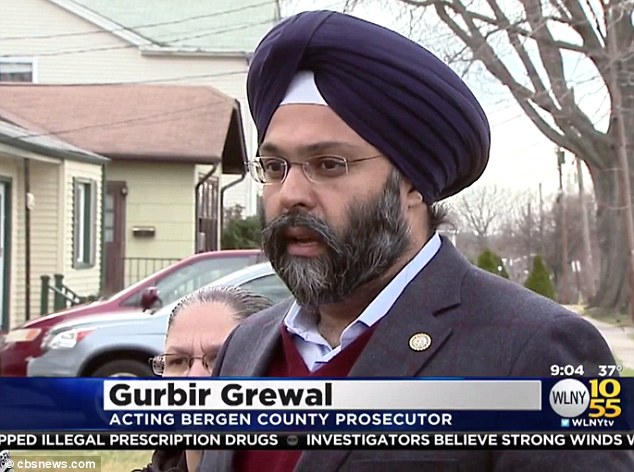 Since news of the deaths, the elementary school where the deceased couple's son attended has told of plans to have extra counselors help students cope with the tragedy of their peer.
In an emailed statement, Interim Bergenfield School Superintendent Christopher Tully communicated that the district was saddened to hear of the tragic news.
Told the superintendent in part: 'The Bergenfield Public Schools are heartbroken to hear of this tragic news in our community,' 
'Our thoughts and prayers go out to the 11-year-old son, any surviving family and friends. 
'We have activated our Crisis Management Plan and will have counselors available to talk with any students or staff in any of our schools.'
On Sunday, a small makeshift memorial with a teddy bear and flowers could be seen on the steps outside the couple's home.
Their son, who has not been named, is in the custody of New Jersey child welfare authorities.
Authorities have since told the investigation is ongoing.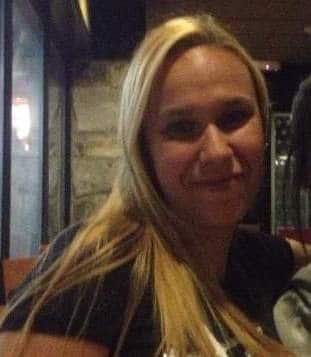 A police presence has been outside of a #Bergen County home for most of the day Saturday. https://t.co/SaEy7XjKzD pic.twitter.com/gJWZc3mW3C

— News12NJ (@News12NJ) March 19, 2016
Teddy bear, flowers and candles left by loved ones at doorstep of scene of apparent murder-suicide in Bergenfield. pic.twitter.com/RMEuQY1ZwY

— CeFaan Kim (@CeFaanKim) March 20, 2016