Erica Capps Florida woman becomes her ex boyfriends' mystery stalker: Arrested after planting tracking device on the man's car. 
Erica Capps a Florida woman was arrested on Friday after allegedly stalking her former boyfriend and planting a tracking device on his car.
The ex girlfriend's arrest follows the victim telling Seminole County Sheriff's deputies, Capps showing up uninvited to four different places where he was.
The un-named man, who shares an 18 month old child with his former girlfriend, told cops his ex first tracking him while visiting a friend in September.
News 6 reported the man saying he received a message from Capps demanding he go outside the home.
Once outside, Capps reportedly started yelling at her former boyfriend after having gone to a woman's home. 
A month later, Capps allegedly showed up to the home of another friend of the victim's uninvited. 
During that incident, Capps reportedly got into an argument with her ex-boyfriend.  
But there was more. Too. Alas.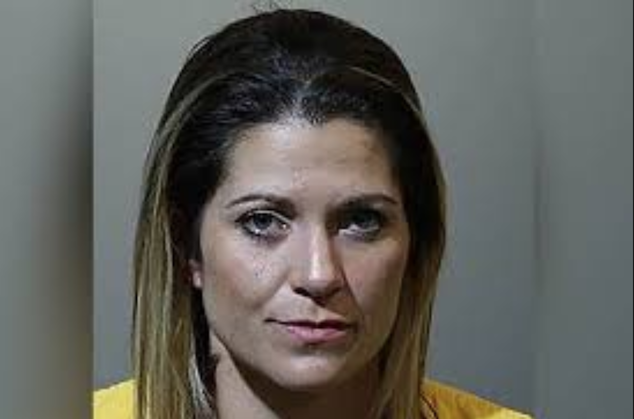 Erica Capps jilted ex Florida girlfriend: 'Shxt just got blown out of proportion.'
A few weeks ago, toward the end of October, the victim was shopping at Best Buy in Sanford when Capps approached her ex, demanding to know who he was with.
But there was one more incident too.
A fourth incident occurred on at a Walgreens on November 8 reported WFTV.
The victim told cops that he quickly left the store when he spotted Capps approaching him. 
'So how did she ever find me all the time?'
Come Tuesday, the un-named boyfriend discovered a GPS tracking device on his vehicle. The same day, he filed a report with the Seminole County Sheriff's Office. 
Capps was taken into custody on Friday and charged with stalking. 
She was later released on bond under the condition she have no contact with her ex-boyfriend. 
Upon making bail the former girlfriend described the incidents being a result of a 'child custody case that got blown way out of proportion.'
Adding, 'And that's all going to be dropped because it's a big misunderstanding. We're actually going through a custody battle so that was definitely misconstrued by somebody, hence why I am no longer in jail at this time.'
Do you suppose ….?