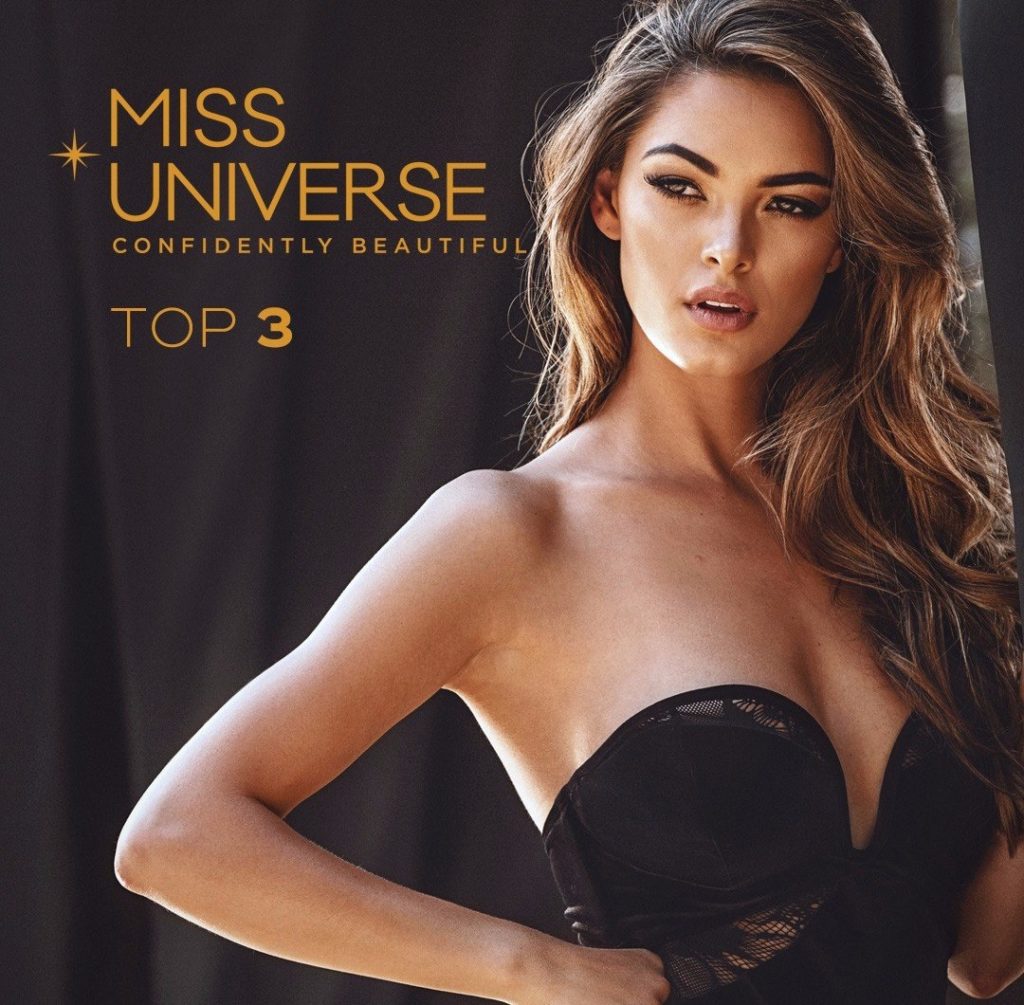 Miss South Africa, Demi Leigh Nel Peters is crowned Miss Universe 2017 as the beauty pageant contestant beats out 

Miss Colombia and Miss Jamaica. 
Miss South Africa, Demi-Leigh Nel-Peters has been crowned Miss Universe 2017.
The 22-year-old business management graduate beat out Miss Colombia Laura González and Miss Jamaica Davina Bennett to claim the prize Sunday night.
Nel-Peters from Sedgefield, Western Cape, beat out 91 other contestants from around the world to win Miss Universe, which previously held by Iris Mittenaere of France. The event aired live from The Axis at Planet Hollywood in Las Vegas, and was hosted again by Steve Harvey and Ashley Graham.
The beauty pageant contestants competed in a number of categories, including swimsuit, evening gown and a question-and-answer period.
The top five (South Africa, Venezuela, Thailand, Jamaica and Colombia) were asked about a variety of topics, from sexual harassment to the impact of social media.
The final three were asked about the quality they are most proud of.
Bennett listed her drive and determination, including her foundation that spreads awareness for the deaf community.
González listed her passion.
When asked to name the most important issue women face in the workplace, Nel-Peters said the lack of equal pay.
"In some places, women get paid 75 percent of what men earn for doing the same job, working the same hours, and I do not believe that is right," she said. "I think we should have equal work for equal pay for women all over the world."
Of note, Nel Peters helped develop a program to train women in self-defense in various situations after she was robbed at gunpoint a month after she was crowned as Miss South Africa.
Asked her favorite quote, Nel-Peters' cited one by Albert Einstein. The quote reads, "The woman who follows the crowd will usually go no further than the crowd. The woman who walks alone is likely to find herself in places no-one else has ever been before."
As part of her Miss Universe 2017 title, Nel-Peters will receive a yearlong salary, a luxury apartment in New York City for the duration of her reign and more prizes.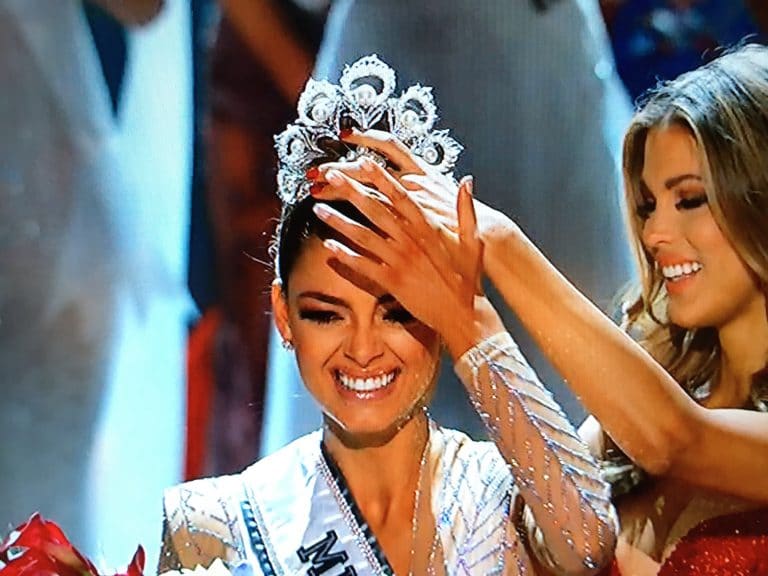 Demi-Leigh Nel Peters is MissUniverse 2017 #MissUniverse #SouthAfrica pic.twitter.com/ZOft6lt62F

— Oktober Twentynine (@JEERATWITT) November 27, 2017
Demi Leigh Nel Peters will represent South Africa at Miss Universe ? #MissUniverse #MissUniversesouthafrica pic.twitter.com/mygT87YCUl

— PageantsNews (@PageantsNEWS) November 20, 2017
Congrats to our new #MisssUniverse Miss South Africa's Demi-Leigh-Nel-peters ?? pic.twitter.com/9HkVNwkZub

— 🙂 (@baenicaaa_) November 27, 2017