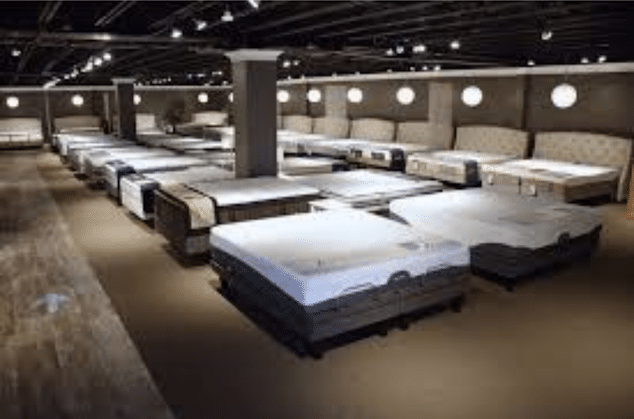 Finding Best Mattress Online

: A checklist of what to look for when it comes to buying a mattress online, a guide for the online consumer.
Online shopping has made the acquisition process way more comfortable for many of us. No wonder it has extended to items which were usually perceived as purchasable only based on a trying-out experience, like mattresses, for instance.
The traditional buying involved visiting several brick-and-mortar stores, listening to the pressuring salespeople and getting lost amongst the variety of choices and characteristics. It's an exhausting, time-consuming method; also, a very pricey one, since mattresses in stores have additional costs, derived from the expenses of the retailer (like paying the rent of a showroom).
The virtual stores came to the rescue of the buyer, offering reliable, less expensive products within a few clicks away. Shopping online is easy, it saves time and energy, and you can get a customized mattress that sells for less than in a traditional store. The online stores have well-thought option sets which are meant to help us define what we need and then find the best product to meet our individual preferences.
Another good thing is that most online mattress stores offer free shipping; they have a fair return policy, usually giving back full refund if the mattress doesn't suit the buyer; also, they provide a trial period, generally of 100 nights. Considering the expansion of online mattress sales in the last years, I'd say this shopping method is going to improve the way the mattress industry works.
As it was expected, there is a growing number of online mattress stores, and they are competing to attract more and more customers – and to keep them. That is, in fact, good for the market, because it gives way to attractive offers. But we must be careful and don't let this online marketing battle affect our judgment over the quality of products and services. Just because one store sells you the perfect mattress with the voice or the face of a beloved movie star doesn't mean you should forget about checking all the features, reading the reviews and asking for essential details.
That's why I thought it might be practical to have a short list of tips to help us navigate the ocean of promises and win the quest:
Check reviews on websites that don't sell
Unbiased opinions are a great ally in your search. So read reviews on websites that don't actually sell mattresses, like Try Mattress; or check videos made by users who speak not only about the features of the product, but also about the services provided by the online retailer.
Check the warranty, shipping fees and return policy
Ask about all those critical details if they are not explicitly presented. Get as much information as you can from the retailer because it will help you make a savvy decision.
Check the social media vibe
Social media is a mighty weapon nowadays which I believe can bring a retailer or a brand either down or straight to the top. So go to the Facebook pages or Twitter accounts of the stores and see how they communicate and what others have to say about them.
Check the extra-services
If you have an old mattress, ask the online retailer if they will take it when delivering the new one. Some stores provide this service, and then they give the old beds to charity. For me, this is a big plus for an online store.