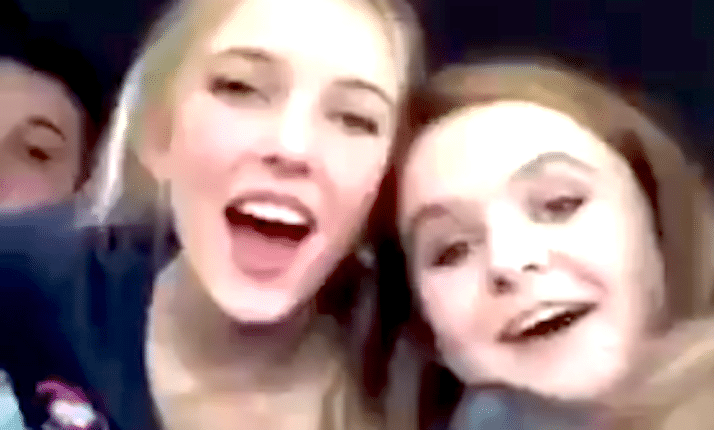 Weber High School cheerleaders racist video: A video showing up to five cheerleaders disparaging African Americans has gone viral, leading to wide debate on racism.
Utah, Weber High School officials are investigating a racially offensive video (see below) that shows five white teen part of the school's cheerleading squad shouting derogatory racial terms and other expletives.
The probe comes after school administrators became aware of the footage after the 10 second video began making the rounds on social media.
In the video, the group of junior and senior girls can be heard, joyfully screaming, 'f–k n–gers,' all the while, smiling and laughing.
The phrase appears to be uttered six times, usually individually, though sometimes in unison by the girls captured on camera. It was later said the video was made in a spirit of humor and wit. Or was it?
Buzzfeed reported the teens apparently making the offensive video a year ago while on a fall break, with one of the students recently shared it to one of her social media accounts.
I thought people were better than this especially my so called "friends" pic.twitter.com/8yD9h7YZE2

— 7 (@WarriorTy7) October 16, 2017
School officials respond to Weber High School cheerleaders racist video: 'They're just children.'
'We are shocked by the conduct of these students and the contents of the video,' read a  statement from the Weber School District. 'School officials have started an investigation and the matter is being taken very seriously. We are trying to determine when the video was made, where it was filmed, why the students would engage in such conduct, and how the clip ended up on social media.'
School officials said the IT department would look into whether the clip was created with a video-editing app that somehow generated the offensive phrase reported the Deseret News.
'Initial information suggests that the students may have actually been saying a different phrase, something similar to 'surgeon cuff," the district said. 'The video was then possibly uploaded into an app that plays it backwards, producing an entirely different sounding phrase. In this case, a very derogatory, offensive racial slur.'
While the school confirmed that three of the girls in the video are cheerleaders, officials maintained there was no indication the footage was filmed during extra-curricular activities.
Reiterated the school district, 'We also wish to remind everyone that these are kids, and sometimes kids do really stupid things without thinking,'
'Certainly, there are no excuses for this type of behavior, but they are still children in a sense and hopefully this will be a learning experience for them and others.'
The video, which was originally posted to Instagram, was also circulating on Facebook where it had garnered more than 12,000 views by Monday night.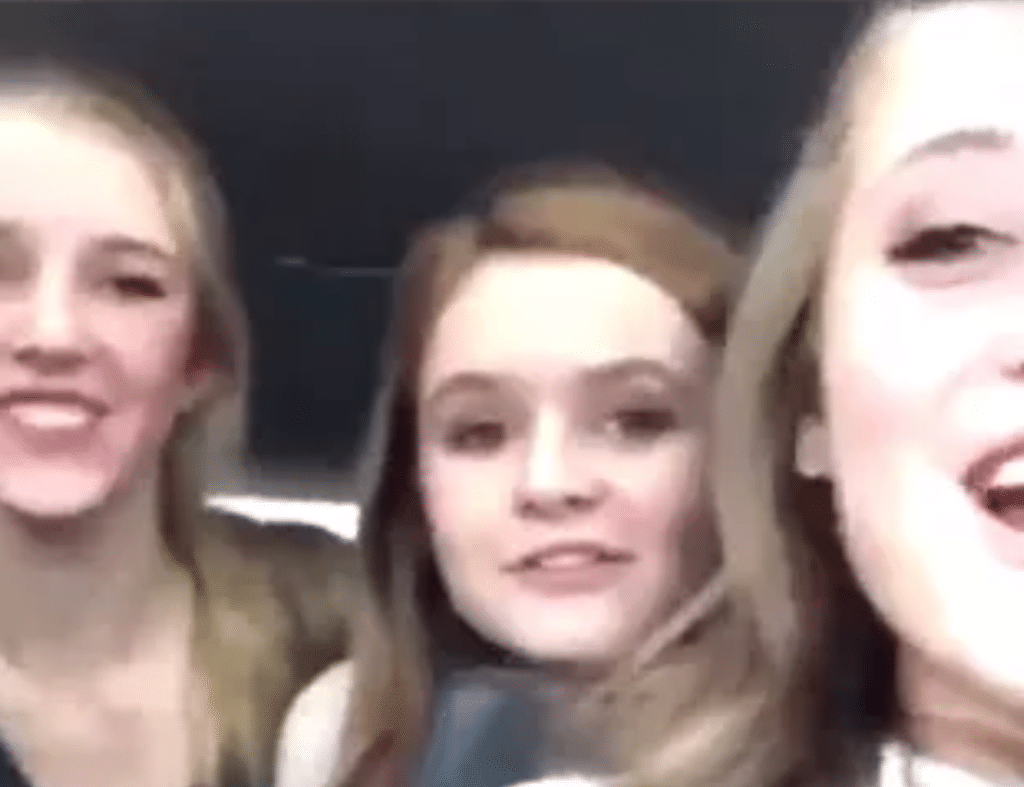 Weber High School cheerleaders racist video: And the condemnation came in force.
Several students and parents took to social media to condemn the video.
'The video of Weber high school cheerleaders making racist comments makes me so sick,' said one Facebook user.
Posted another commentator, 'How? The parents, peers and almost certainly some religulous organization all teach and reinforce this kind of mindless hatred.'
While another wrote, 'It was recorded a year ago, and shared during this school year so they obviously still think it's funny and acceptable, or they would've deleted it and forgotten about it. But no, one of the girls in the video brought it out a year later and posted it. They represent "school spirit" as cheerleaders and have totally ostracized an entire demographic of students by posting this racist video to social media.'
While a student at the school, Wyatt Decker posted, 'That video is incriminating to all of Weber High, not just the cheerleaders. It makes us look bad in front of the entire state, maybe nation.'
In the wake of the video's release there has been an avalanche of demand for the implicated teens to be expelled from the cheerleading team. No word yet.
'PLEASE call the school and DEMAND these people no longer be in a representation position for the school,' another user wrote on Facebook.
Schools officials haven't determined how the students will be disciplined, but said they could be expelled or kicked off the cheerleading squad.
'All of those things would be on the table,' Weber School District spokesman Lane Findlay told the Deseret News. 'Obviously, they knew what they were doing. It's just completely inappropriate.'
Whether intentional, or by stealth machination, the video serves to corroborate ongoing negative attitudes towards African Americans, minorities and the plethora of antagonism that is deep rooted in society, perhaps more so in the religious white state of Utah…..