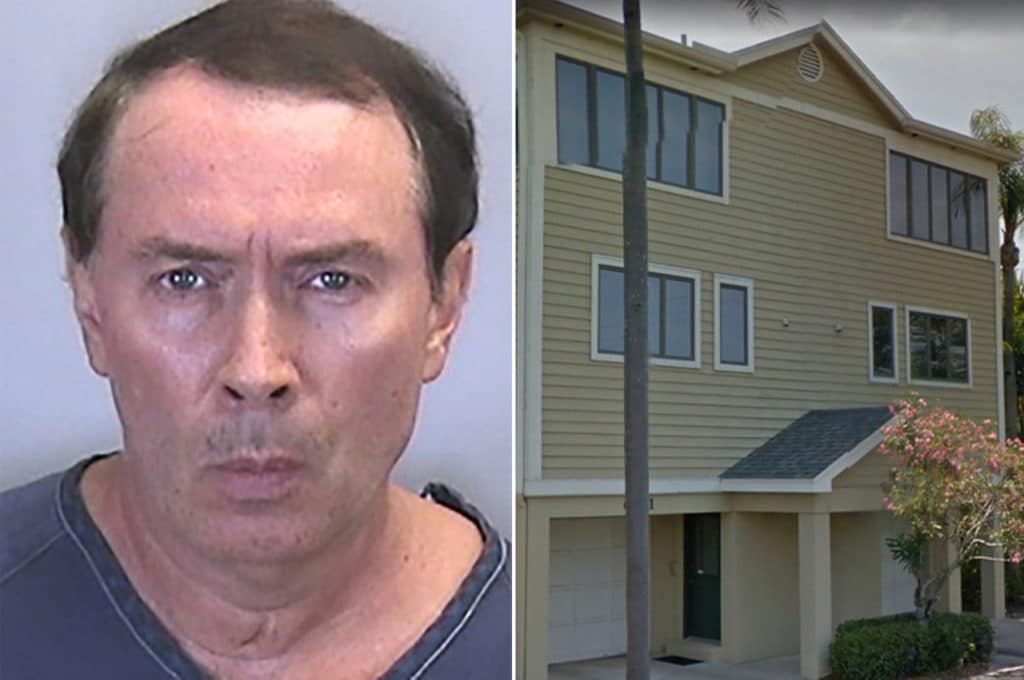 How Wayne Natt a Longboat Key, Florida Airbnb host managed to spy on his houseguests unawares until last month. Had more than 40 positive reviews on file. 
Wayne Natt a Longboat Key, Florida homeowner has been arrested after allegedly using hidden cameras to secretly record guests at his Airbnb rental unit, with investigators saying the man may have been spying on his guests for nearly a decade.
According to WFTS, Natt's voyeur expose had continued running un-impinged until Indiana couple, Derek Starnes and his wife, stayed at Natt's Cedars Court condo last month.
It was whilst staying at Natt's rental home they found a camera hidden inside a smoke detector in the unit's master bedroom, in turn calling police.
Responding officers later seized 'a lot of computer storage data drives, hard drives, computers, laptops [and] SD cards,' Longboat Key police Lt. Bob Bourque said.
'We don't know if there are local victims, someone who may have been dating him or a companion that doesn't realize they are being videotaped, and then we have the other side of who he rented to through Airbnb,' Bourque said.
Upon his arrest, Natt was charged with one count of video voyeurism.
A regard of the man's Airbnb account (since de-listed) revealed Natt having been active two years on the hospitality service provider with more than 40 reviews.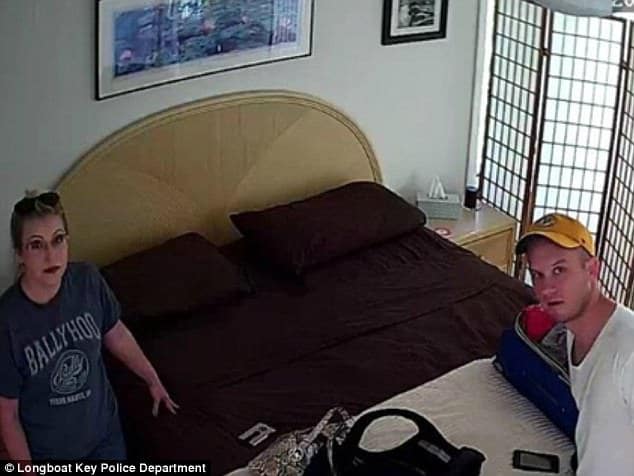 Wayne Natt Airbnb host: Insists that he had permission to video. 
Talking to WFTS, Starnes said he now believes that the camera inside the doctored smoke detector caught him walking around Natt's condo while naked.
'My wife and I are distressed by this situation,' Starnes said. 'I hope more victims will come forward.'
Upon his arrest, Natt told investigators that everyone captured on the camera had given him consent to be filmed during consensual sex parties at the residence.
Reiterated Bourque, 'He says that everyone videoed had knowledge he was videoing them,'
Adding, 'What we said to that was … if people are consenting to recording sexual activity, why is it hidden in a smoke alarm?'
Natt is alleged to have retorted that the location of the camera 'gave him a better angle'.
A report via WFLA told of there also being similar smoke detector in the unit's living room.
Investigators believe there could be many more victims who were unknowingly being filmed. Some of the recovered videos from Natt's unit date back to 2008.
Told Bourque via WFLA, 'I suspect there are other victims, it's just a matter of identifying them or not.'
Natt has since been released on bail, but may face additional charges.
Responding to Natt's arrest, Airbnb released the following statement, 'Our team has reached out to local law enforcement to aid them with their investigation of this egregious offense and we hope justice is served. We take privacy issues extremely seriously and have a zero-tolerance policy against this behavior.'