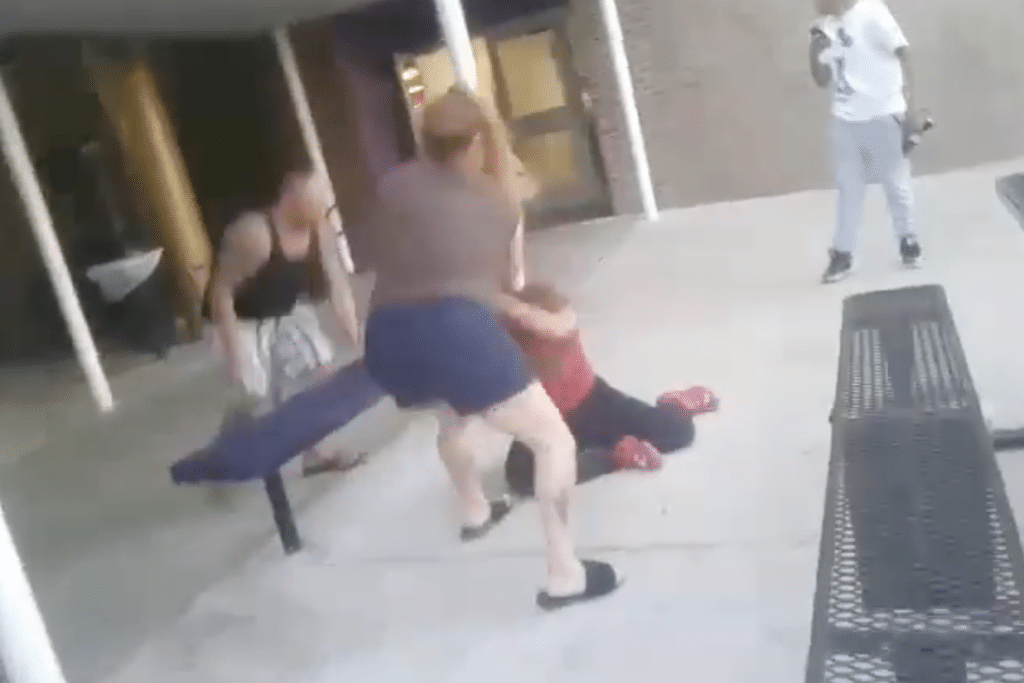 What led to Mary Alice Hernandez a Corpus Christi, Texas mother beating up a teen girl at a local high school? Mother seeks out teen daughter's enemy. 
Mary Alice Hernandez a 34 year old Corpus Christi, Texas parent has been arrested after video surfaced of her beating up a teen girl on school property.
Upon her arrest Monday, the mother was charged with assault causing bodily injury following the incident at Miller High School going viral, reported the Corpus Christi Caller-Times.
The video (see below), which was captured on a cellphone, showed the suspect repeatedly striking a student in the head on Oct. 16 in the school courtyard before fleeing.
The arrest came after the beaten student's mom made a plea on Facebook for help tracking down the woman.
Posted local mom, Julie Piñon, 'Please help me find this lady…my daughter didn't want to hit her because she didn't want to disrespect her since shes an older woman.'
Pinon wrote that the confrontation between Hernandez and her daughter was started over a rumor that a male student had spread about her. Piñon's daughter was staying after school at the time for volleyball practice according to the mom.
Of note, Piñon said that her teen daughter had previously been involved in a fight with Hernandez's child.
Hernandez was taken into custody at Nueces County Jail, where she is being held on $25,000 bond.
Investigators have yet to say what motivated the mother to set upon the teen girl.
And then there was this comment by the many who condemned Hernandez that caught this author's attention: 'This lady is such trash- your daughter was in a fight and probably lost so her momma has to go throw some more punches? Grow up lady- punching a high school student doesn't make you tough. It makes you look very, very weak.'