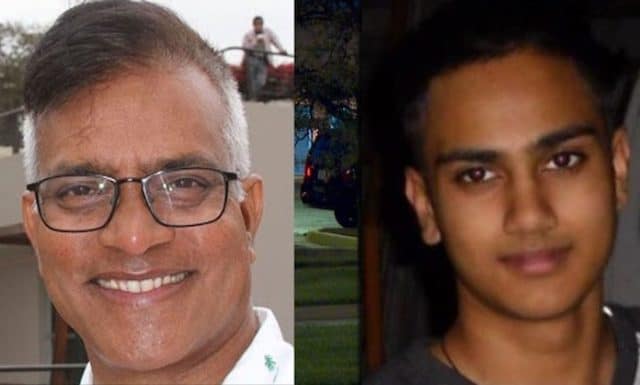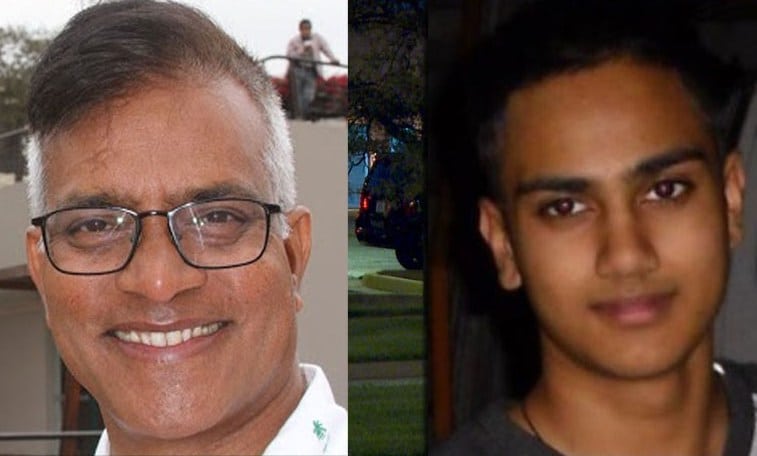 Dr Achutha Reddy stabbed 165 times to death: What led to Umar Dutt, a patient undergoing mental health counseling viciously murdering his doctor?
An arrest affidavit has told of a Kansas psychiatrist being stabbed 165 times, beaten and possibly run over with a car by a patient during a September 13 attack outside the clinic he ran. 
Arrested was 21 year old man, Umar Dutt– who has since been charged with first-degree murder of Dr Achutha Reddy, 57, at his Wichita, Holistic Psychiatry Services clinic. He is being held on $1million bail.
A female clinic employee reported hearing Reddy calling for help and then seeing Dutt stabbing the psychiatrist, according to the affidavit written by a Wichita police detective. 
The employee was able to briefly separate the two. Reddy then ran out the back of the clinic with Dutt following him into a back alley, according to the affidavit, released on Thursday.
Reddy also suffered 'blunt force trauma' and may have been run over by a vehicle, the affidavit states. 
An autopsy on Achutha Reddy identified 'approximately 165 sharp force trauma injuries.'
Dr Achutha Reddy had been ongoing counseling patient, Umar Dutt,
Police said Dutt, of American Indian heritage and Reddy, an Indian emigre, had been seen entering the clinic together earlier in the day. The suspect left and later returned, and the two entered an office together. It is believed Reddy had counseled his would be attacker during the day. Dutt the affidavit revealed was in ongoing treatment for mental health issues.
The first call about the stabbing came at 7.20pm, leading to the discovery of Dr Reddy's body in an alley.  
About 20 minutes later, a Wichita Country Club security guard spotted a man khaki shorts 'saturated in blood,' according to the affidavit, sitting in a gold Toyota Camry registered to Dutt's father and called 911. 
Dutt was taken to a hospital, where medical staff determined he wasn't physically injured.
An investigation led to the discovery of a baseball bat in the back seat of the car, a pocket knife and a shirt soaked with blood. More blood was found on the tire tread, the affidavit says. 
Defense attorney Kurt Kerns told The Wichita Eagle that 'more evidence will be coming to light' and 'everybody is entitled to be presumed innocent.'
Relatives, Raj and Azra Dutt said their family would continue to suffer 'the terrible toll and consequences of mental illness.'
Reddy's wife, Beena said that she didn't know why Dutt would want to kill her husband. She said Reddy was adored by his family and his patients, and that he was 'a very good man.'
'He was so devoted – so devoted to his patients, so devoted to his family,' she said. 'He was truly a wonderful man, a wonderful physician.'
Reddy leaves behind his wife and their three children.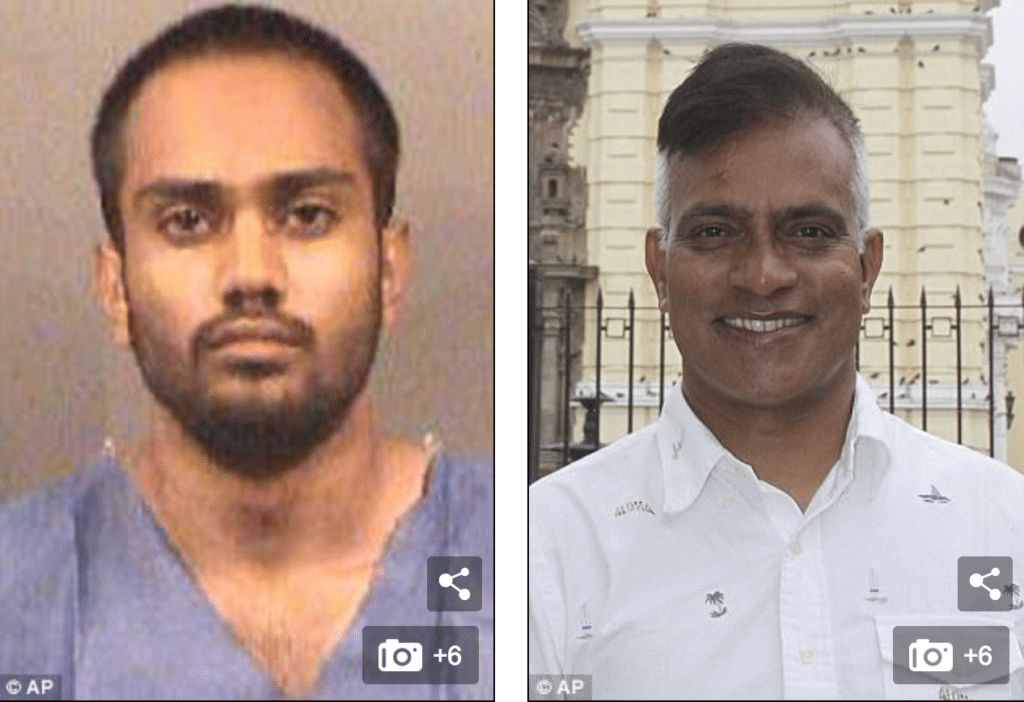 Dr Achutha Reddy: Highly revered by patients, colleagues and family.
A regard of Holistic Psychiatric Services's website, where Reddy practiced, says that it 'serves the needs of your mind, spirit, and body.' Its psychiatric medication evaluation and treatment includes yoga and meditation.
Brenda Trammel, the outpatient clinician at Holistic Psychiatry Services, read a statement calling Reddy 'an amazing, compassionate man that was kind and loving to anyone he met. 
'He had a gift of knowing what each and every one of us needed and gave it freely. He would often tell me you have to live life to the fullest and this is how he lived his life.'
She said Reddy thought of himself as 'our father' and believed it was his job to guide them to do well in their lives. 
Investigators haven't released a possible motive in the attack. Dutt remains in custody in lieu of $1m bond.