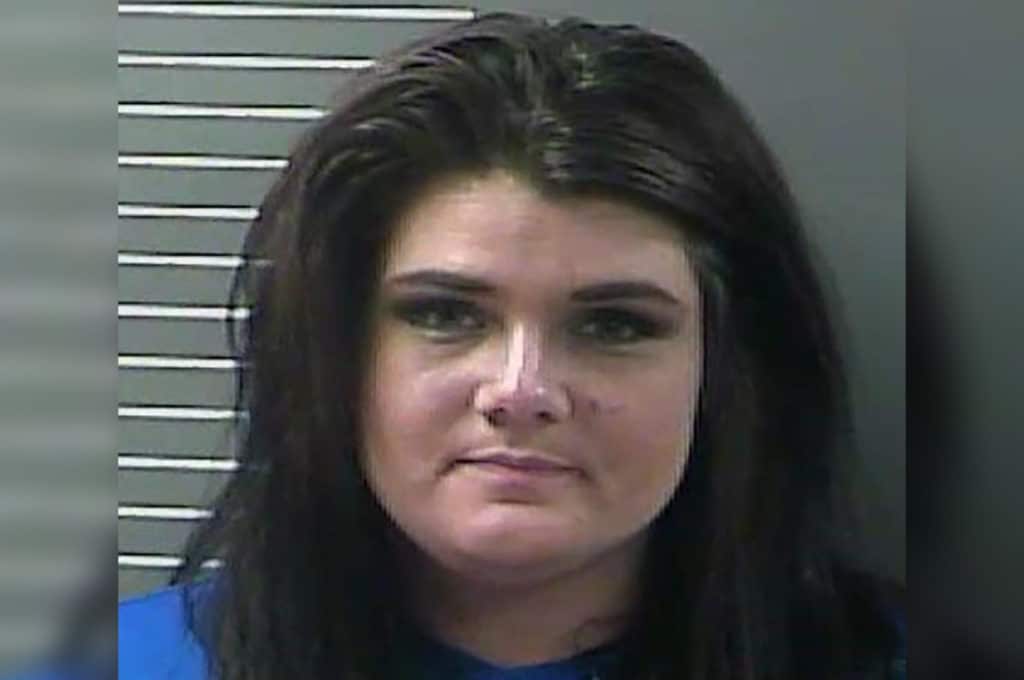 What led to Amanda Meade Kentucky mother killing her newborn baby after cutting the child's cutting umbilical cord with 'indifference'. 
Amanda Meade a 34 year old Painsville, Kentucky woman has been indicted with the murder of her newborn baby after allegedly cutting the child's umbilical cord.
Johnson County Deputy Coroner Bill Robinson in a press statement said on the day of the child's death, October 15, Meade called 911 half an hour to an hour later after cutting the baby girl's umbilical cord to report she wasn't breathing. Responders revived the child, who died shortly after arriving at the hospital.
A report via the Lexington Herald Leader told of Meade delivering the baby at home, then using scissors to cut the newborn's umbilical cord, leading to the newborn baby dying. The indictment says she did so 'wantonly with extreme indifference to the value of human life.'
An investigation by the State Medical Examiner's Office found Meade did not clamp the umbilical cord properly afterwards and that the infant died of blood loss.
Deputy Coroner Billy Robinson said that Meade had the baby by herself in a home with no running water or electricity and only called for help an hour after giving birth.
The mother now faces 20-to-50 years in prison reported the Paintsville Herald.
Amanda Meade Kentucky other charges:
The murder charge comes after Meade had already been taken into custody in relation to other 'unrelated' charges, including possession of methamphetamine and possession of a handgun by a convicted felon, driving on a suspended or revoked license and other traffic charges.
She's being held on $50,000 bond in connection with the murder charge. It's unclear if she has a lawyer.
To date it remains unclear who the father of the child of the deceased baby is and how Meade came to give birth in an debilitated circumstances. Also unclear is if the mother had drugs in her system at the time of birth and if she feared repercussions had she been found out….