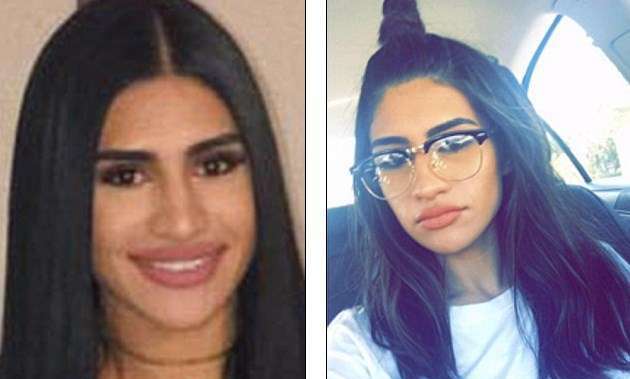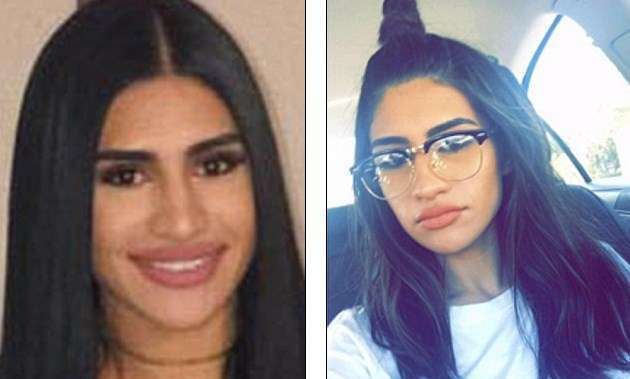 Alexis Cina is identified as the drunk driver who killed Katie Evans Santa Clarita mother. Driving over almost three times the legal drinking limit. 
Alexis Cina has been identified as the drunk driver who crashed into the vehicle of Santa Clarita, California mother, Katie Evans as she was making her way home after visiting her premature twins in hospital.
The Canyon Country resident who was three times over the alcohol driving limit was traveling in the opposite direction on the evening of October 6 when she crossed the median and crashed into Evans along Golden Valley Road. 
Evans' body was thrown from her car and she was declared dead by first responders at the scene of the crash . 
At the time, the mother was less than a mile from her home. 
A previous report via The Santa Clarita Valley Signal told of alcohol being found in Cina's car.
Evans a mother of four boys, had recently given birth to two twin baby girls, Sarah and Hannah, who were born twelve weeks premature only weighing one pound each. At the time the mother of six was on her way home after visiting the girls as she had every day since her release from hospital.
Ironically, the girls who it wasn't clear would survive their premature birth are now expected to be released to their father, Jacob Evans.
Prior to giving birth to the twin girls, Evans had three miscarriages but she and her husband wanted to have another child similar to the age of their youngest son and had hoped for a daughter.
Also surviving his wife, were the couple's four sons, 12-year-old Spencer, 11-year-old Travis, nine-year-old Nathaniel and two-year-old Gideon.
$182K: Katie Evans Santa Clarita mom of 6 killed by DUI driver (after visiting premature twins)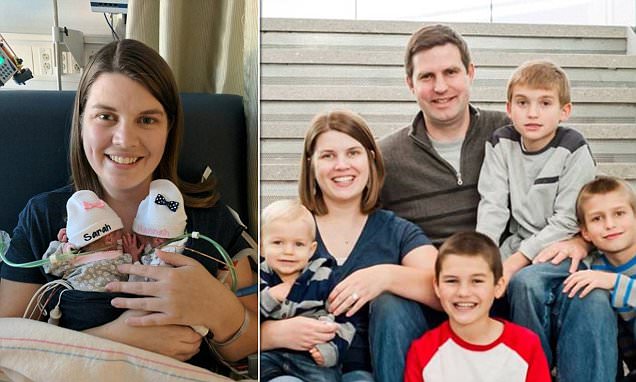 Alexis Cina drunk driving: Alcohol was found inside the Canyon Country woman's car.
Cina was arrested on suspicion of drunk driving (DUI) at the scene of the crash and had a blood alcohol content of .21, far above the legal limit of .08, according to the Sheriff's department. 
But it was only on October 18 that Cina was charged with felony vehicular manslaughter and felony driving under the influence, causing injury after being released on $200,000 bail reported hometwonstation.
Shirley Miller, a public information officer for the sheriff's Station, told KTLA after the crash that investigators were awaiting toxicology test results before making an arrest.
It wasn't immediately clear what venue Cina had left prior to getting on the road and how she was allowed to get in her car having been so dramatically impaired.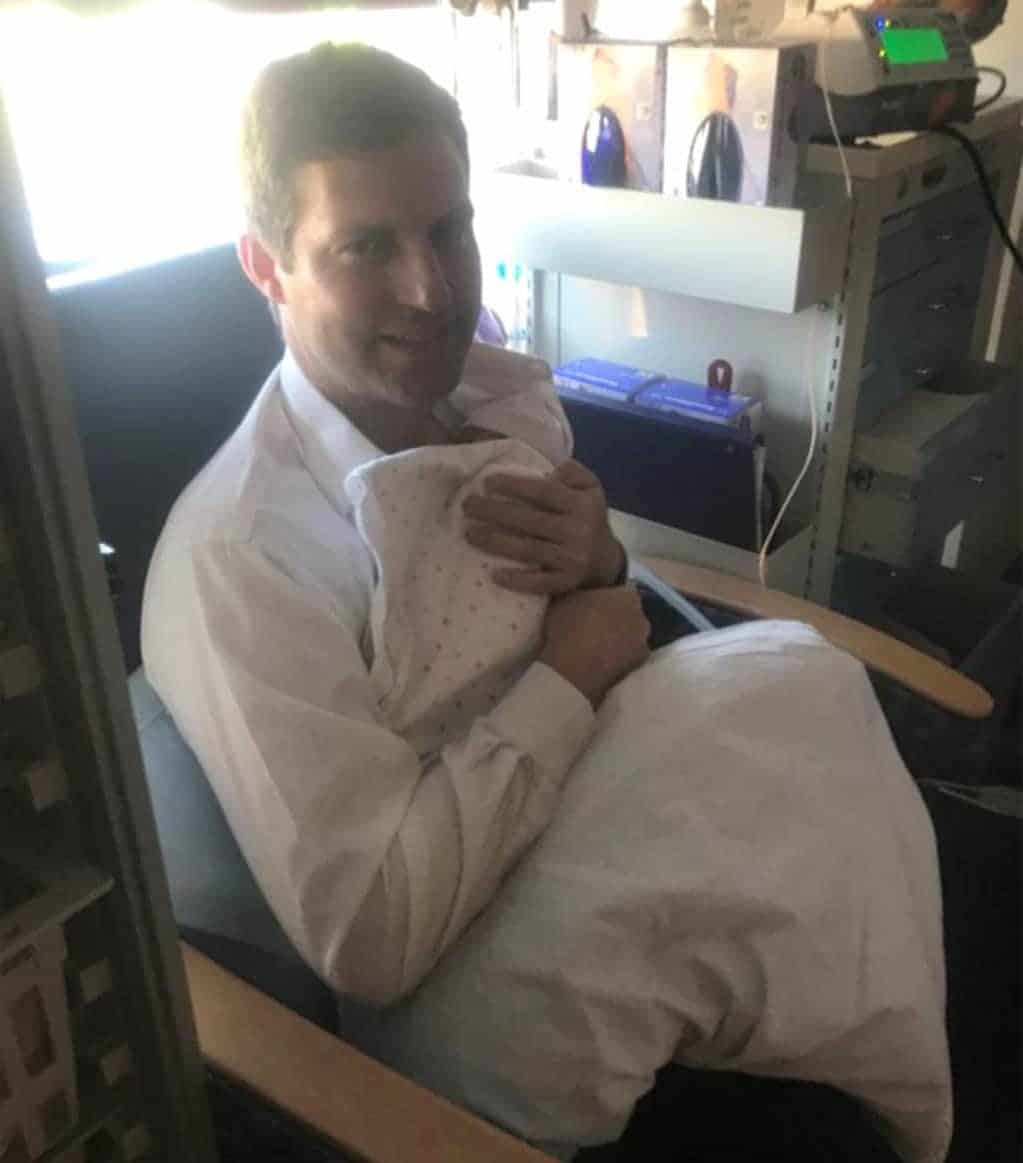 Katie Evans Santa Clarita mom: She couldn't go a day without visiting the twins.
Responding to the crash, Jacob Evans told via People: 'The last time I spoke to Katie was 11 o' clock that night. She called me to let me know that she was going to be coming home … the hours between 2:30 [a.m.] and 5:30 [a.m.] were the longest of my life.
'I called the hospital and she hadn't been admitted so I was pretty sure that she hadn't made it.'  
The mother's death led to family and friends setting up a You Caring fundraiser to raise money for her family. 
Natalie Mortensen who set up the fundraiser wrote: 'Katie couldn't go a day without visiting her brand-new twin girls in the hospital. 
'She was a devoted mother, sister and wife and will be immensely missed. Jacob is left to care for 6 kids by himself. There will be many childcare costs as well as unforeseen expenses. 
'We know many would like to help but don't know how to, or are too far away to help in person. If you would like to donate towards childcare and other expenses, you could make Jacob's life a little easier.'
Initially, the target was set at $100,000 but this has been bumped to $500,000. To date the fund as of Thursday noon, EST has raised just on $310K.