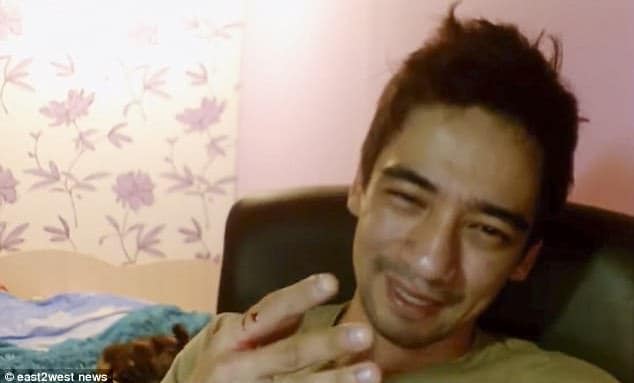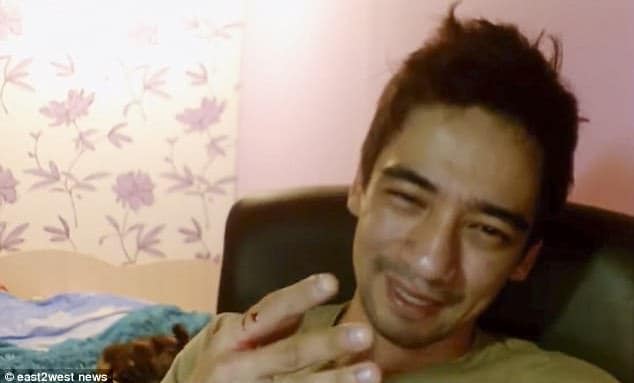 Arslan Valeev suicide by snake over broken marriage: A popular Russian vlogger and snake expert broadcasts his impending death. 
Arslan Valeev a well known Russian snake expert has live stream broadcasted his final moments after deciding to commit suicide after the breakup of his marriage,
In the footage (see below), the 31 year old video blogger from St Petersburg lets his pet black mamba snake bite him in his hand, with the man literally having only moments to live.
From there, Valeev pleads with viewers to call his ex wife as he begins to deteriorate on camera as his limbs become numb.
While the actual snake bite and moment of death were not shown, Valeev- a former zoo employee – allowed viewers to see the bite on his hand.
At the end of the footage, he got up from his chair and staggered off camera, possibly towards a bathroom. He died soon afterwards.
Below video footage shows Valeev's preparations in taking his own life along with the man towards the end pleading with viewers to notify his wife of his impending death.
Arslan Valeev suicide: A history of domestic violence.
Valeev's rise to prominence came with him and his wife, Ekaterina 'Katya' Pyatyzhkina running several YouTube channels about snakes and their pet bobcats, with hundreds of thousands of followers.
Friends said that on 4 August he had accused her of cheating on him.
At the time, Valeev beat his wife with Ekaterina suffering concussion according to local press.
The dailymail told of the vlogger later repenting and on 21 September publicly apologizing to Ekaterina for his behavior, saying that their sexual relationship had ended in July.
Nevertheless, Valeev's wife obtained a divorce from him after the domestic violence and was by now in a new relationship. It wasn't clear if there had been other instances of domestic rife. 
It was shortly after that Valeev decided to take his own life with the failure of his marriage complete.
Arslan Valeev suicide: 'Bye, I can't believe it's happening to me'
Goes on to explain Valeev in his snake bite suicide video: 'Hi… So, guys… (sighs). It's time to do what I must do. Live stream [unintelligible].'
Valeev is seen getting up and going off camera, but a muffled sound of 'ouch' can be heard as the deadly snake bit him.
He returned telling viewers: 'If I die, then I die.'
Then he said: 'I just will stay with you for some time. Just in case – on my mobile there is a message for Katya….'
From there the man's breathing quickens, with Valeev's eyes beginning to roll as the effects of the deadly poisonous snake bite begin to take effect.
Tells the heart broken man to viewers, in what is to be his last and grandest and macabre viral episode,  'Pass on to Katya that I loved her very much,'
From there Valeev raises his hand, sharing with viewers his bitten finger with blood on it.
Offering, 'Beautiful, isn't it? Oh, damn, how it… Bye to everyone… I can't believe it is happening to me…'
He then read out his former wife's mobile number.
Tells the dying man in front of viewers, 'This is Katya's number, if someone manages to call her, if she has time to come to me and see me, I would be happy.
'In fact I'm already dying. Farewell. I would be glad to see Katya. Damn, I'm shaking.'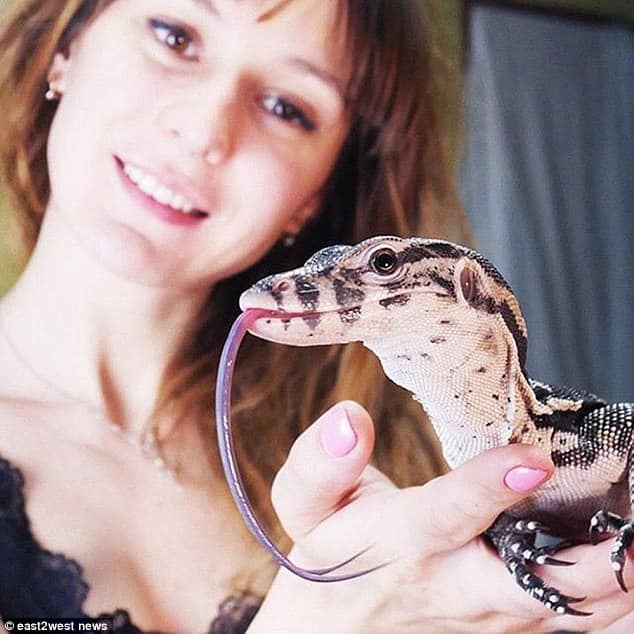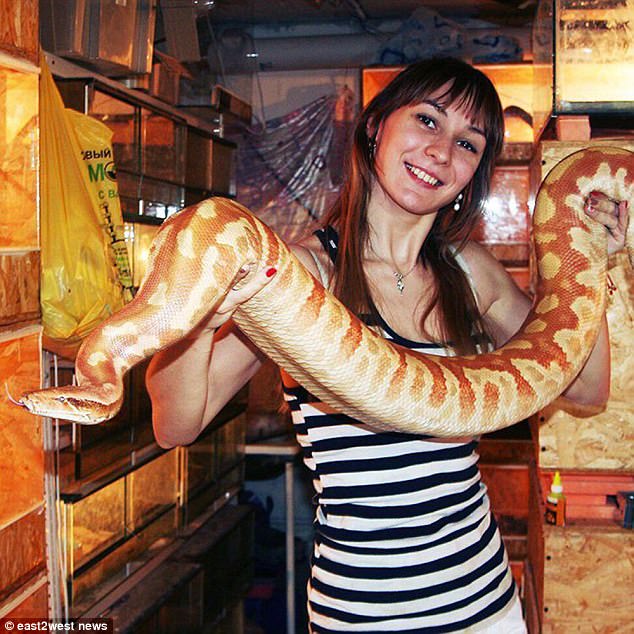 Arslan Valeev suicide: Russian snake expert stumbles onto street seeking assistance
It would be later reported at least one viewer called an ambulance, which later arrived and rushed him to hospital, but medics were unable to save the suicide determined man.
On the broadcast, he showed his almost paralysed hands but stood up and moved away, evidently to his bathroom as the video ended.
It was also claimed that he had stumbled into the street seeking help. 
Of chilling intrigue, a day earlier Valeev had announced a special broadcast with one of his 'most beloved snakes', called Mamba, giving no clue about his intentions.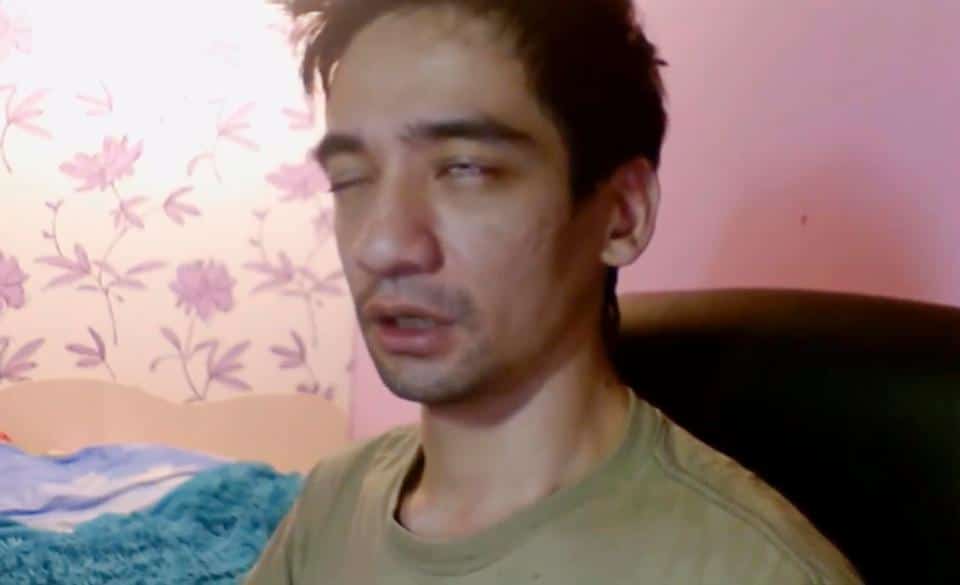 Arslan Valeev suicide: But did the Russian vlogger really intend to take his own life?
A friend later posted online, claiming he had not intended to take his own life, but that it had been a mistake. 
Told the friend, 'Turning on the camera, as normal, he went to get a snake out of the terrarium to move it into a plastic container used for broadcasts. In the process of doing this the snake bit him.
'Being an expert in keeping poisonous snakes with 20 years experience, Arslan was aware of what would happen.'
'He left a message to his wife Ekaterina, and asked viewers who turned out to be eyewitnesses to get in touch with Katya, because his limbs began to get numb quickly, depriving him of the opportunity to call help himself.
'Then he went out into the street, waiting for the arrival of help.'
In a previous video, Mr Valeev had spoken about his heartbreak.
Told the vlogger, 'I cannot describe in words the extent of my disappointment with myself'.
'I cannot describe the shock that I experience every day when I wake up in this new world without someone I have lost and deserved to lose, who I was with a couple of seconds ago in a dream.
'If it makes you feel better, it hurts and I'm lonely.
'I know what to do, I've heard a lot of advice, but the feeling of emptiness and a broken life can only pass with time.
'Miracles do not happen, we do not live in a fairy tale.' 
Valeev's ex-wife has not commented on the video.