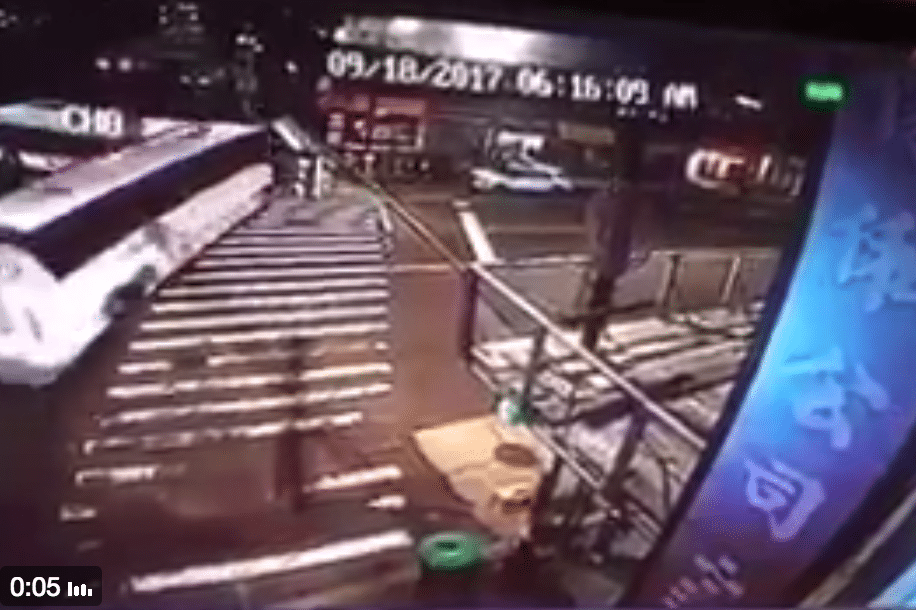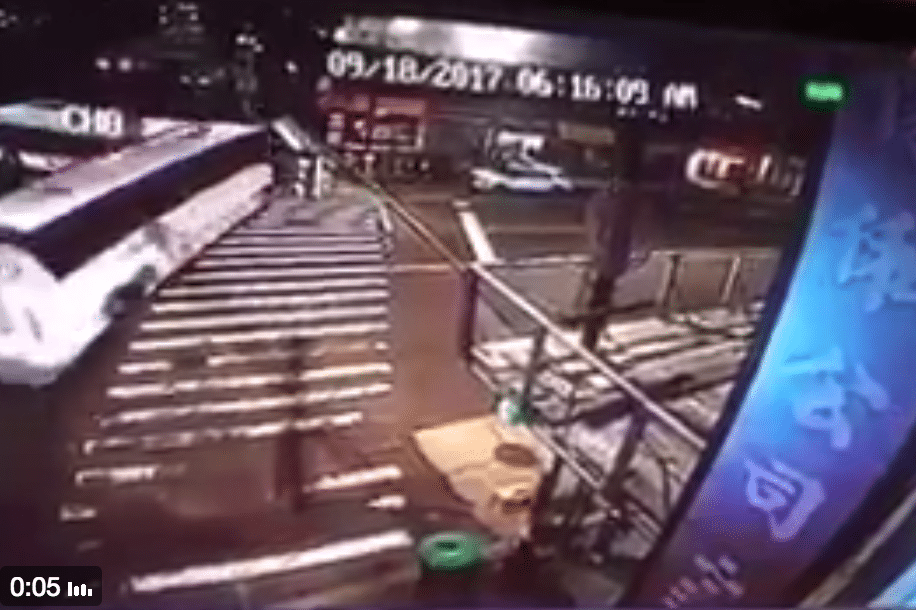 How did Raymond Mong a bus driver with a history of DUI and fleeing an accident come to be driving a bus that caused three fatalities? 
Raymond Mong the 48 year old tour bus driver that crashed in Queens, NY early Monday morning, leading to the deaths of three individuals including himself had his license previously suspended over a DUI incident in 2015 that led to three people being injured in Connecticut.
The revelations come off the back of Mong plowing into a legally turning MTA bus circa 6.20am in Flushing, Monday morning, leading to the deaths of three and the injuring of 16 others.
Of the 16 people injured, five were in critical condition 'and fighting for their life right now,' according to a NYC press conference reported the nypost.
The force of the crash sent the charter bus right through the front entrance of a fast food restaurant and cell phone store, killing Mong — the only person on board that vehicle.
Bus Co in today's triple fatal has speeding history. One killed last yr in Dahlia bus crash in CT. 2 killed in 2003 in NJ. Today vid below: pic.twitter.com/zZTX1idF0c

— jim hoffer (@NYCinvestigates) September 18, 2017
The driver of this tour bus who police say caused deadly #Queens crash identified as Raymond Mong; frmr MTA bus driver fired in 2015 for DUI pic.twitter.com/a0zojkoyox

— Darla Miles (@DarlaMiles7) September 18, 2017
Raymond Mong former MTA bus driver earned $70K plus in 2014.
Court records show the Dahlia Group charter driver pleading guilty to driving under the influence and leaving the scene of an April, 2015 crash, which he caused with his personal car. 
At the time, Mong was working as a Metropolitan Transportation Authority bus driver. 
As part of his punishment, Mong was given a suspended, six-month jail sentence on Oct. 20, 2015, and put on probation for 18 months.
Mong was also ordered to pay a $500 fine and $83 in fees.
Upon his arrest, the Connecticut state Department of Motor Vehicles notified the New York DMV, which passed along the info to the MTA. 
Mong was fired in 2015 for cause, according to MTA spokeswoman Amanda Kwan. The nydailynews reports the bus driver filing a grievance that was handled in arbitration. Come June, Mong's grievance was denied.
At the time of his dismissal, Mong was making $30 a hour, having earned $70,161 during fiscal 2014, payroll records show.
It was unclear when Mong began working for Dahlia. He had an appeal left, scheduled for October.
Raymond Mong 2015 Connecticut DUI and fleeing scene: 
Connecticut state police records show Mong, driving a 2002 Honda Acura, rear-ending a 2004 Chevy Tahoe on the Exit 51 off-ramp from I-95 in New Haven on April 10, 2015.
The impact pushed the Tahoe into a 2011 Volkswagen Jetta containing then 22-year-old woman, Alexandra Wynne driving her mother's car.
Mong, who was with his wife, panicked and fled the scene. State police and New Haven police tracked him down and arrested him.
Told Barbara Wynne, the mother of Alexandra, 'He was driving really erratically and he hit her and thank God she wasn't severely injured.'
Adding, 'I don't know why they would let someone like that drive a bus'. 
At the time, along with DUI charges, Mong was booked for leaving the scene, not having proper insurance, illegally tailgating and driving erratically. 
Mong's Connecticut license was restored on Feb. 23, 2016, according to sources. Less than a year after rear ending another vehicle while under the influence and fleeing the scene. 
#FDNY members on scene of a serious accident involving two buses at 136-04 Northern Blvd #Queens pic.twitter.com/CPVdXDCmPn

— FDNY (@FDNY) September 18, 2017
Cops ID 3 killed in the Queens bus crash as Henry Wdowiak, Gregory Liljefors and charter bus driver Raymond Mong https://t.co/q3lRDWbTkJ pic.twitter.com/4puPyuYa4W

— amNewYork (@amNewYork) September 18, 2017