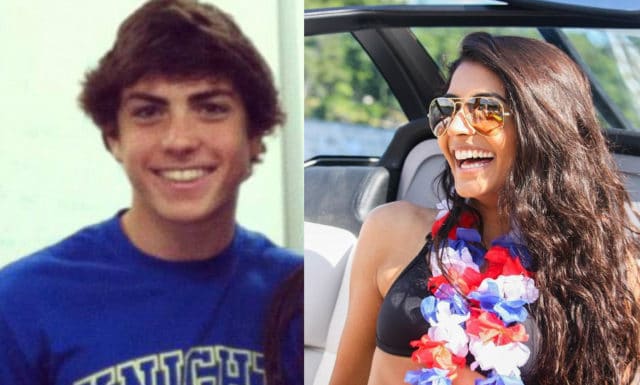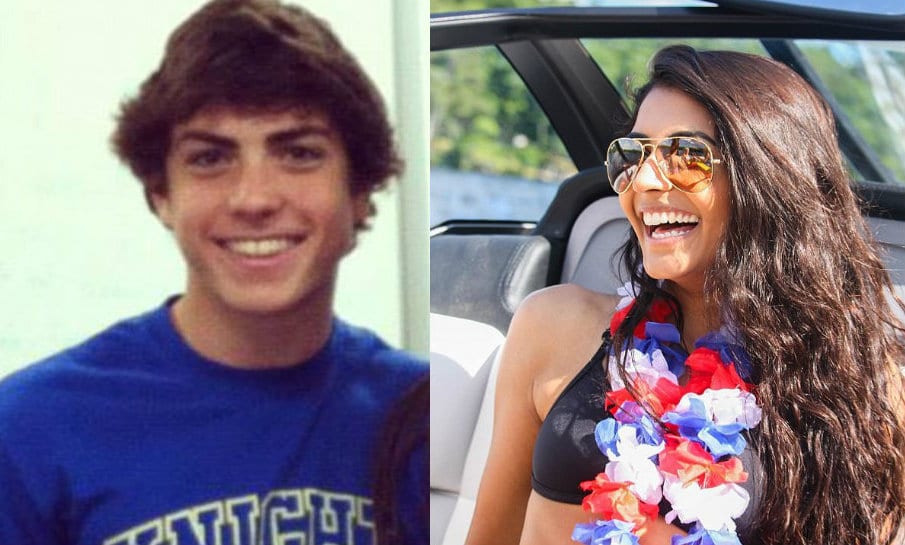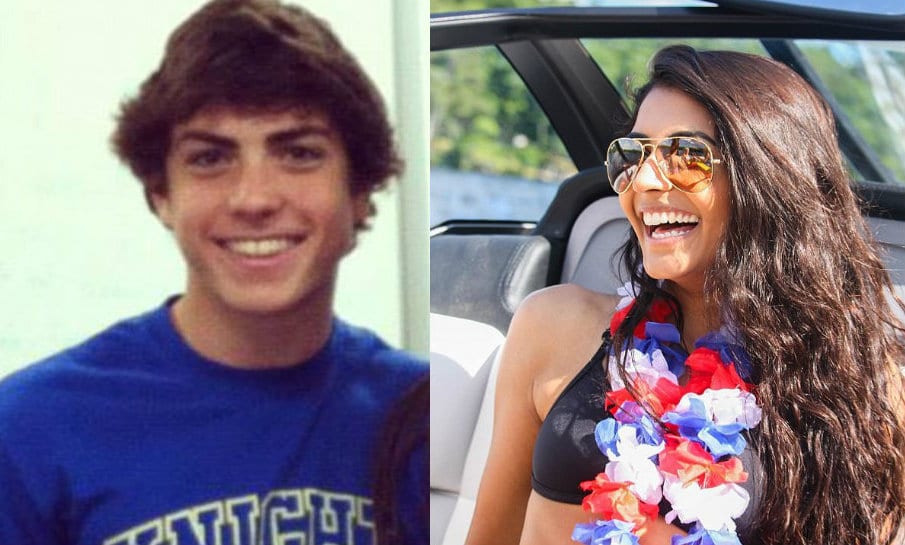 How Michael Laurence Campbell a Minneapolis boyfriend drunk drove his vehicle only to crash and flee leaving his dying girlfriend behind. 
Michael Laurence Campbell, 21, has been accused of abandoning his girlfriend to die in a car wreck he caused after drunkenly crashing while leaving a party.
Killed was 20 year old University of St. Thomas student, Ria Patel who at the time of the 'drunken crash' was sitting in the passenger seat of Campbell's Ford Focus vehicle.
Upon his arrest the boyfriend was charged with operating a vehicle in a grossly negligent manner and leaving the scene of the crash in Minneapolis, Minnesota, Sunday circa 3.40am.
A police report cited via the Star Tribune told of Michael Campbell running a red light and slamming into a semaphore post, causing the crash that left Patel crushed. 
One witness claims Campbell got out of his vehicle and rushed to a nearby McDonald's restaurant.
The female witness told police she noticed Campbell return to the car moments later where he frantically searched for his phone before leaving again to the disregard of his lifeless girlfriend slumped over on the passenger side.
Campbell was later identified after cops found his wallet inside the shredded car.
We are on the hunt for Michael Campbell, his last location was on Stinson blvd and hillcrest cemetery 3am 17th sept please RT/Share pic.twitter.com/FsLon4kbGW

— Partho ocho-uno (@parthp479) September 17, 2017
Michael Laurence Campbell was witnessed getting super drunk: 
It wasn't until two days later that Campbell was found at an unknown home in Wright County. He was then transported to a nearby hospital and later jailed for the crimes.
Investigators interviewed several people from the party who confirmed Campbell was hosting the late night bash and was 'super drunk' before departing with his girlfriend.
Friends told cops that they didn't know the couple had left, while saying that Campbell was 'super drunk' the last time they saw him. It wasn't immediately clear to what degree Patel may have been under the influence and whether she protested joining her boyfriend in the car.
Campbell later admitted to authorities he had been drinking before getting behind the wheel where he killed his innocent partner, Patel.
Campbell told investigators he couldn't stand to see Patel after the deadly crash and was traumatized by the sight before he exited the scene suddenly.
'The entire passenger side of the car was crushed. … There were no visible skid marks,' noted the criminal complaint.
Wow. Witness says Michael Campbell didn't just leave Ria Patel to die… says he fled, then returned to car to get something… fled again

— Lou Raguse (@LouRaguse) September 20, 2017
Michael Campbell crashed a car that lead to his girlfriends death and instead of helping fled the scene. Enjoy prison you piece of garbage.

— Billy Marlow (@BillyMarlow18) September 19, 2017
Michael Laurence Campbell a long history of prior driving violations:
Of disconcert, Campbell according to KSTP had a history of motor vehicle charges, including 'convictions for possession of marijuana in a motor vehicle, failure to stop at a stop sign and a conviction in January of this year for a hit-and-run accident for which he is still on probation.'
At the time of the crash, Campbell was on probation for a separate hit-and-run from January. State records show Campbell having a valid driver's license.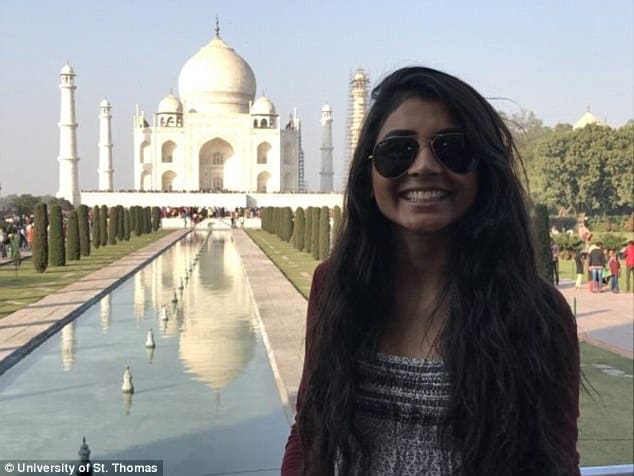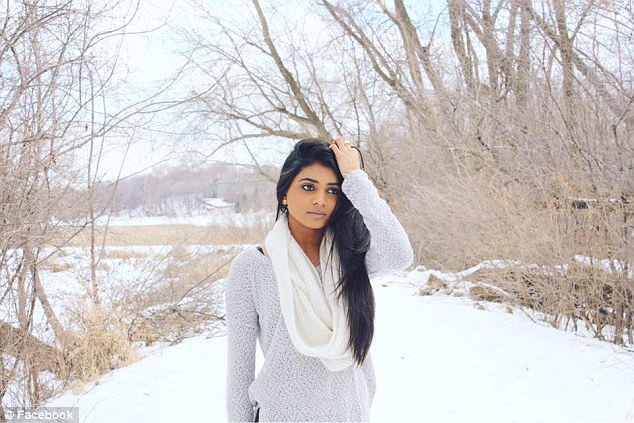 Ria Patel remembered and celebrated:
A regard of Ria Patel's social media profile revealed the college student raised in Eden Prairie, Minnesota, with Patel regarded a promising student at the University of St. Thomas before her tragic death. 
The University of St. Thomas released a statement on the incident to their official website this week.
'Students, faculty and staff are grieving the death of St. Thomas junior Ria Patel, who died in a car accident early the morning of Sept. 17. She was the daughter of Bharat and Devyani Patel. 
'Friends and family are still trying to make sense of the accident that took a young woman who brought light to many.'
The late Patel's uncle, Hitesh Patel, told KARE 11 his niece was 'probably one of the happiest girls ever,' while her cousin, Raveena Patel, added that she and Patel were 'inseparable.' 
Ria's family communicated she was a kind-hearted individual who was able to get along with everyone.
A candlelit vigil will be held at the Arches Thursday from 8:30-10:00 p.m.
'The entire University of St. Thomas community is welcome to attend. Please gather on the Summit Avenue side of the Arches,' the university's post read.
Campbell is currently being held at the Hennepin County jail on $250,000 bail.
He is set to appear in court Thursday to answer to the charges brought against him. 
Yet to be necessarily understood is how Campbell was allowed to retain his driving license and why for that matter other members at the 'bash' didn't insist that the man take a cab or car service and whether in fact his trusting girlfriend had demanded otherwise as well.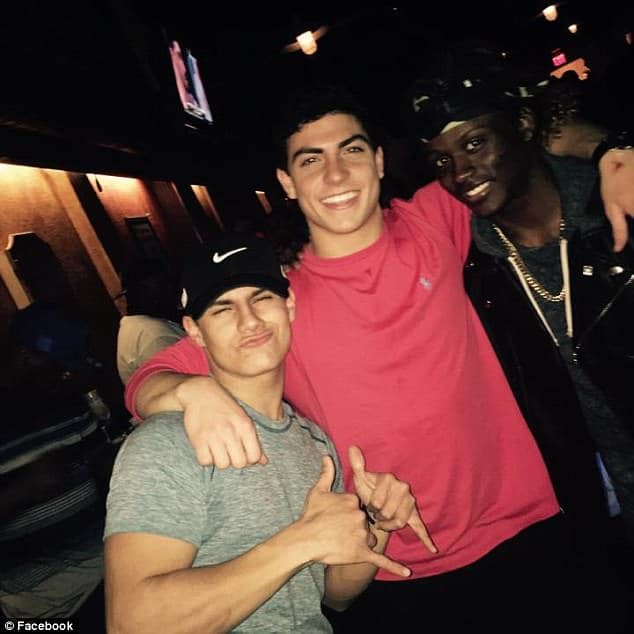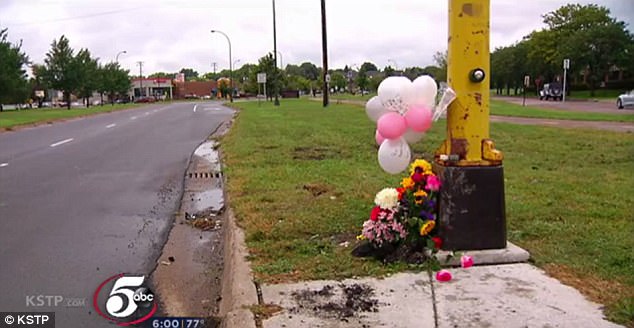 Police seeking driver of car that crashed and killed St. Thomas student Ria Patel. Latest tonight at 10 on KARE. pic.twitter.com/d0Tlb8fuLD

— Boyd Huppert (@BoydHuppert) September 19, 2017