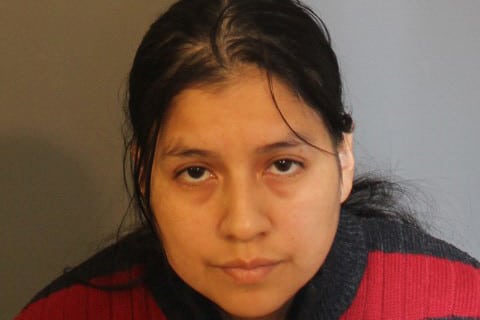 Lidia Quilligana a Danbury Connecticut nanny is sentenced to 15 years jail for felony child abuse in a case of torture inflicted on three infant children in her care. 
Lidia Quilligana a former Danbury, Connecticut nanny has been sentenced to 15 years jail after accusations of having beat and then place a child's hand on a hotplate stove. Incidents which were caught by a nanny-cam recorder set up by the child's mother.
At the time of the woman's arrest in March 2015, prosecutors allege the woman of burning a 3 year old's hand and leg on a hot stove, lifting the child by her hair and trapping her inside a toy chest. The abuse was part of ongoing trauma directed at the three children in the nanny's charge.
During Tuesday's sentencing, the woman's defense said the Danbury nanny's actions were 'unfathomable' while maintaining, Lidia was 'a sad person who lost control,' reported the News-Times.
According to the Lidia's lawyer, Quilligana was abused as a child and was using the only discipline she knew.
Reiterated Lidia's lawyer, Jenn Tunnard, 'Her father, who drank heavily, would hang Lidia and her siblings by their legs and beat them until they bled'.
Told the Spanish speaking defendant through aa Superior Court interpreter, 'I couldn't control myself,'
Adding, 'Believe me, I loved those children with all my heart. I'm sorry a thousand times.'
'To be frank, I'm not the one you should apologize to,' the mother of the victims said in a brief statement to the court. 'You need to own up to what you did and serve your time. There is no excuse for your behavior.' 
'I can't even fathom what these children went through that wasn't caught on video,' added the children's godmother. 'I can't imagine spending day after day with this torture. These were all babies.'
An advocate for the victims said the abuse suffered by the 3-year-old and her 1-year-old twin siblings could only be described as torture.
Judge Kevin Russo said 15 years 'doesn't even come close to fitting the crime.'
Reiterated Assistant State's Attorney Warren Murray, 'The abuse occurred virtually every day that we have video for,'
Adding, 'I've never seen anything like it.'
While child abuse can never be condoned, one wonders whether Lidia Quilligana's sentencing may have been less punitive save for the fact that she was an immigrant woman trying to find her place in a misbegotten America….and get past her own hellish childhood.