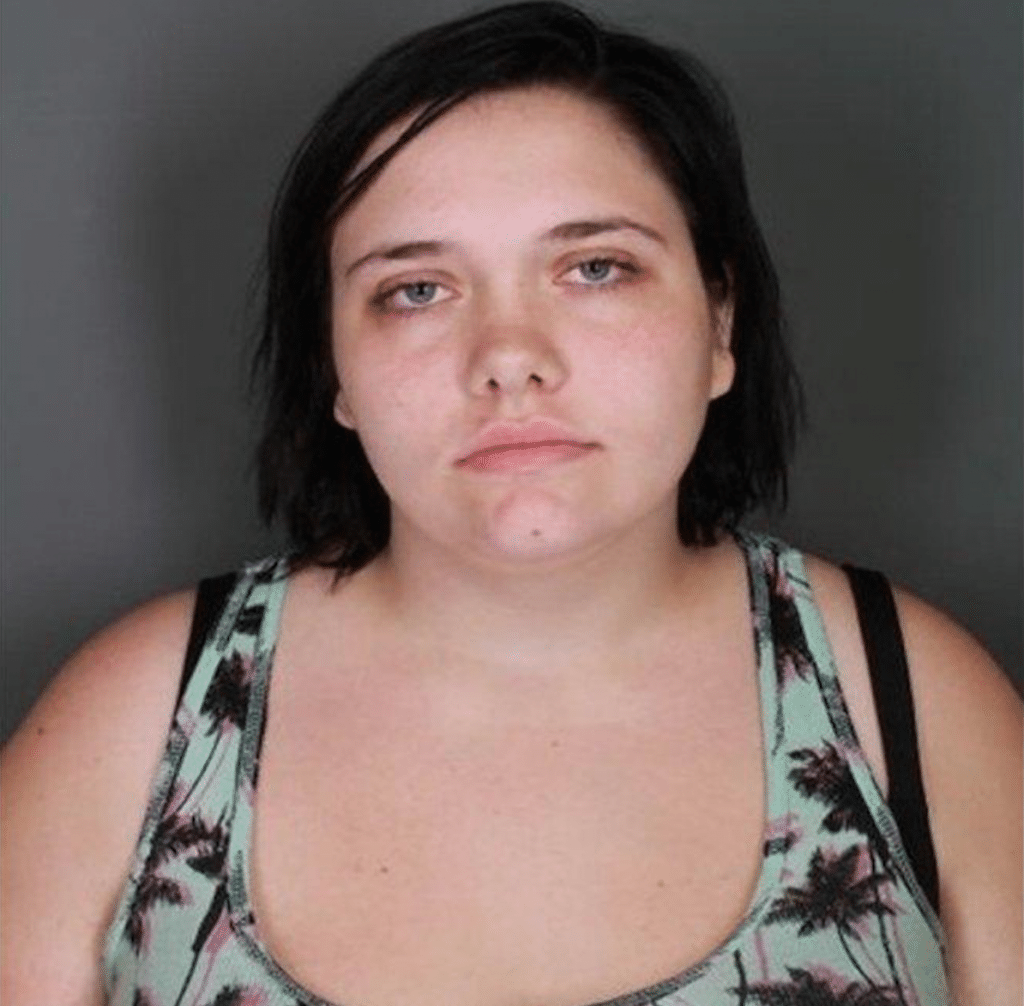 What led to Harriette Hoyt a Pennsylvania teen abandoning her baby daughter in a plastic bag outside of an upstate NY home? Charged with attempted murder.
Harriette Hoyt a 17 year old Pennsylvania teen mother has been charged with attempted murder after allegedly leaving her eight month old baby in a plastic bag outside of a home in Elmira, NY.
The baby was found alive on Tuesday after bearing three days in the discarded bag.
At the time of the child's discovery, the baby daughter was found with both her legs sticking out of a bag. The baby's head and the rest of her body were inside the bag told neighbors.

Neighbors described the abandoned child as, 'filthy and covered in waste,' reported WENY-TV.
Court documents cited by the WENY told of Hoyt placing the baby in a white plastic bag that she left near the bushes in the backyard of a home.
Neighbors Kayla and Karen Seals said they heard a noise, and discovered the baby, who they found the be dirty and dehydrated.
Told  Karen Seals, 'My sister came out off the porch and went to the side to the backyard of my neighbor's house with a stick, thinking it was a dog'.
Emergency crews responded and took the baby to the hospital in stable condition.
The child is expected to make a full recovery.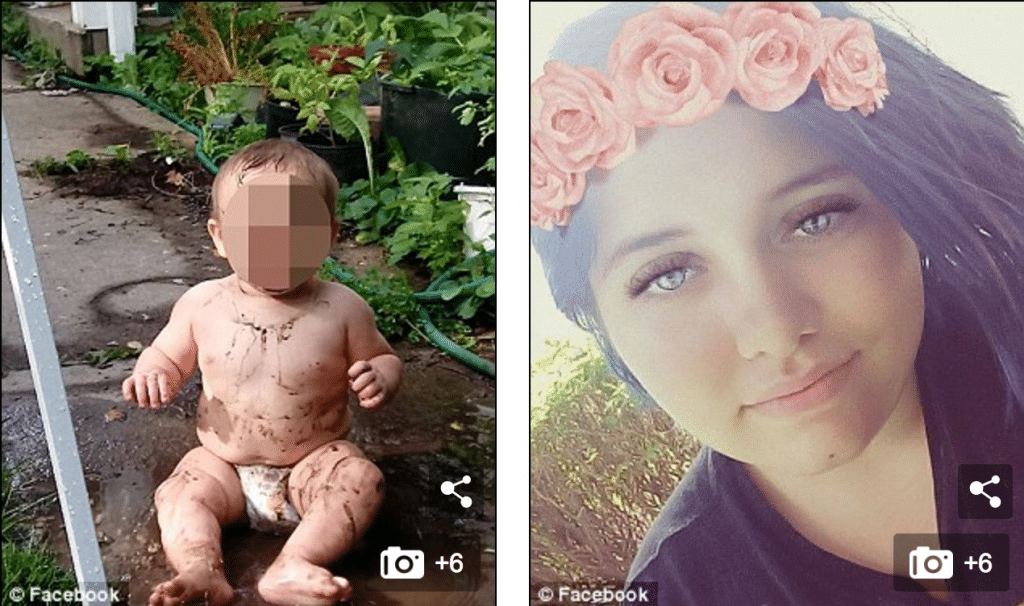 Officials said Hoyt is from Sayre, Pennsylvania, on the New York border about 20 miles southeast of Elmira.
To date, it wasn't immediately understood why the mother discarded the child where she did and whether she had contemplated other options available to her? Also not understood was the identity of the father.
New York's Abandoned Infant Protection Act allows a parent to leave a child with another person or in a safe location such as a hospital, police station or fire station if authorities are promptly notified of the infant's location. But the law covers only newborns up to 30 days old.
Pennsylvania's Newborn Protection Act, also known as the Safe Haven Law, allows mothers to drop off newborns up to 28 days old at any hospital in the state.
Hoyt was arraigned in Elmira City Court and was sent to the Chemung County Jail where she faces one charge of second degree murder. If convicted the teen faces up to 25 years in prison.
@ElmiraPolice is on scene at 609 Walnut St. which is now deemed a crime scene after a baby girl was found in a trash bag overnight. @WENYTV pic.twitter.com/sZ6HJm6IQq

— Isabel Garcia (@WENYIsabelG) August 8, 2017
@ElmiraPolice officials tell me the baby is ALIVE. Neighbors I spoke to say they found her in the back of the house in the brush. @WENYTV pic.twitter.com/4wJfM4zNST

— Isabel Garcia (@WENYIsabelG) August 8, 2017