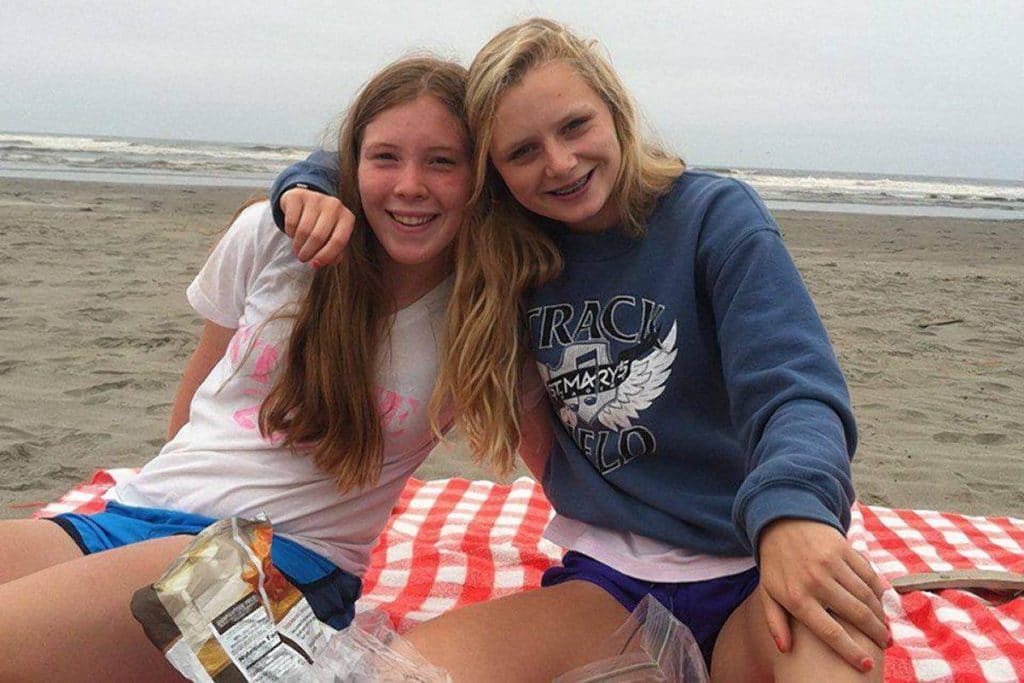 What led to Emma Place and Emily Lang to 19 year old Portland teens falling to their deaths while hiking along Oregon's Mount Hood?
Emma C. Place and Emily D. Lang, two 19 year old teen hikers have died after plunging to their deaths along Oregon's Mount Hood, Saturday late afternoon.
In the wake of the two best friend's death, authorities described the girl's deaths along the Pacific Crest trail as a 'freak accident'.
The girls' bodies were found were found about 6 miles northwest of Timberline Lodge.
Offered Steve Rollins of Portland Mountain Rescue via OregonLive, 'A really sad freak accident'.
Authorities went on to stress that they believed nothing criminal happened while noting the accident happened during lots of daylight being available.
Although authorities have yet to piece exactly what happened on the evening of the teens' death, they say Emma and Emily fell 150 feet.
Notice of the hikers' deaths came after other hikers came across their bodies with investigators saying they have yet to have come across anyone who actually saw what happened.
According to rescue authorities, Place and Langs' bodies were found in a rocky area at the bottom of a waterfall. Investigators say the tragedy likely occurred after the teens made camp at the top of the waterfall.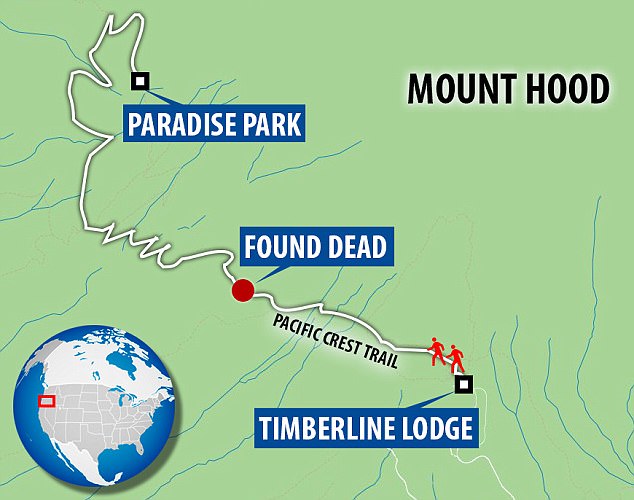 'All evidence points toward the possibility of an accidental fall or something along those lines,' Sgt. Brian Jensen of the sheriff's office told KOIN. 'There was no evidence of a jump or a push.'
Authorities say the six-mile hike on the mountain is a challenging and hazardous one.
Reiterated Rollins, 'They were a lot of twists and turns going down into and getting out of Zigzag Canyon'. 
According to KATU, both Emma and Emily lived in Portland, and were attending college, with Emma Place's father a pastor at a local church.
Close friends of Place said the young woman retained a passion to serve others and God.
Place's Facebook posts show a politically aware student who shared photos of the January Women's March, urged in February that people ask the Gonzaga board to drop investments in any publicly traded fossil fuel companies
'She was full of life and joy,' told Rob Mohrweis, the associate director of a local camp. 'She always had a smile on her face.'
'We're grieving together today as a community and mourning her loss. Comprehending that it's even real,' he added. 'I distinctly remember her on her last day coming up to me giving me a big hug, telling me how much she loved serving with us this summer and how excited she was to be back.'
Both teenagers had recently graduated St. Mary's Academy in Portland. Lang had attended Western Washington University in Bellingham, Wash., and Place studied at Gonzaga University in Spokane.
In the aftermath of the tragedy, some commentators wondered whether the teens may have been best afforded adult supervision during their hike and to what degree they had previously gone hiking in the past and had adjusted for the elements….while others wonder if there were areas that authorities best close off to the public?
Others even went so far to wonder if the girls may have fallen to their deaths taking selfies, which has seen a number of fatalities as well along high vista points.