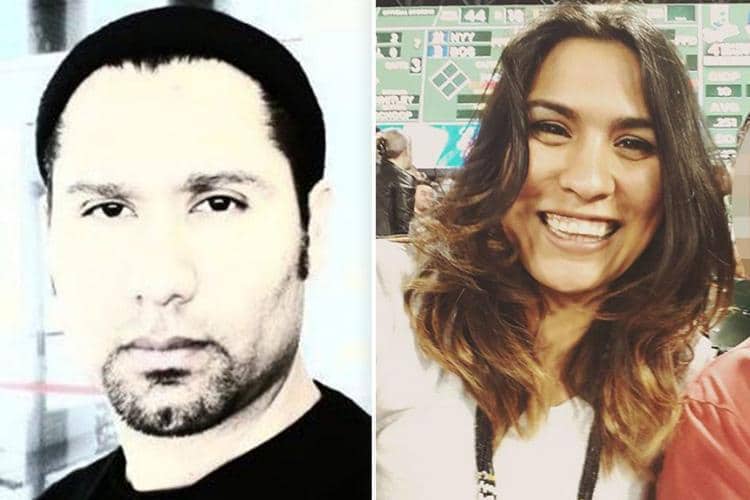 Arturo Eguia Welch sues former girlfriend, Journi Lynn Bentley, accusing her of having giving him false hope and spending money on her he wouldn't otherwise.
Arturo Eguia Welch a 40 year old Minnesota man has sued his ex girlfriend in Oklahoma accusing the woman of fraud after dumping him.
In his suit, the former boyfriend alleged 29 year old woman, Journi Lynn Bentley of having giving him false hope (as opposed to himself …) and seeking reimbursement for expenditures he'd made during the course of courting.
According to The Oklahoman Welch claims he spent $32,135 on expenses on trips to Las Vegas, Texas and Cancun, Mexico in 2014 with his 29 year old Yukon native ex.
During testimony, Eguia-Welch, who owns a motorcycle shop in St. Paul, claims the former girlfriend lied to him about being separated and on the verge of getting divorced when she was still with her husband, whom she has two children with. 
The bike enthusiast claims that Bentley insinuated he was 'next in line.'   
'I did it out of love the whole time,' he testified in a deposition about his expenses during their relationship. 
'When I realized that I wasted time in my life pursuing somebody who had lied to me is when I decided that I wanted to seek damages.'
Eguia Welch decided to sue his ex, despite telling her once on Facebook, 'I don't expect anything in return … I'm pretty well off' and 'it's like pennies to me,' the newspaper reported. 
A judge disagreed with him last year, with the man's case thrown out of a Canadian County court. However, Eguia Welch's lawyers argued against the ruling and the Oklahoma Court of Civil Appeals let the ruling stand in July.   
Held Bentley's attorney, 'If recompense for gifts bestowed upon lovers who parted ways was an available remedy … the courts would be flooded with suits seeking the same'.
Adding, 'The courts are an avenue for an aggrieved party to seek justice, not a vehicle for jilted lovers to recover funds spent courting.'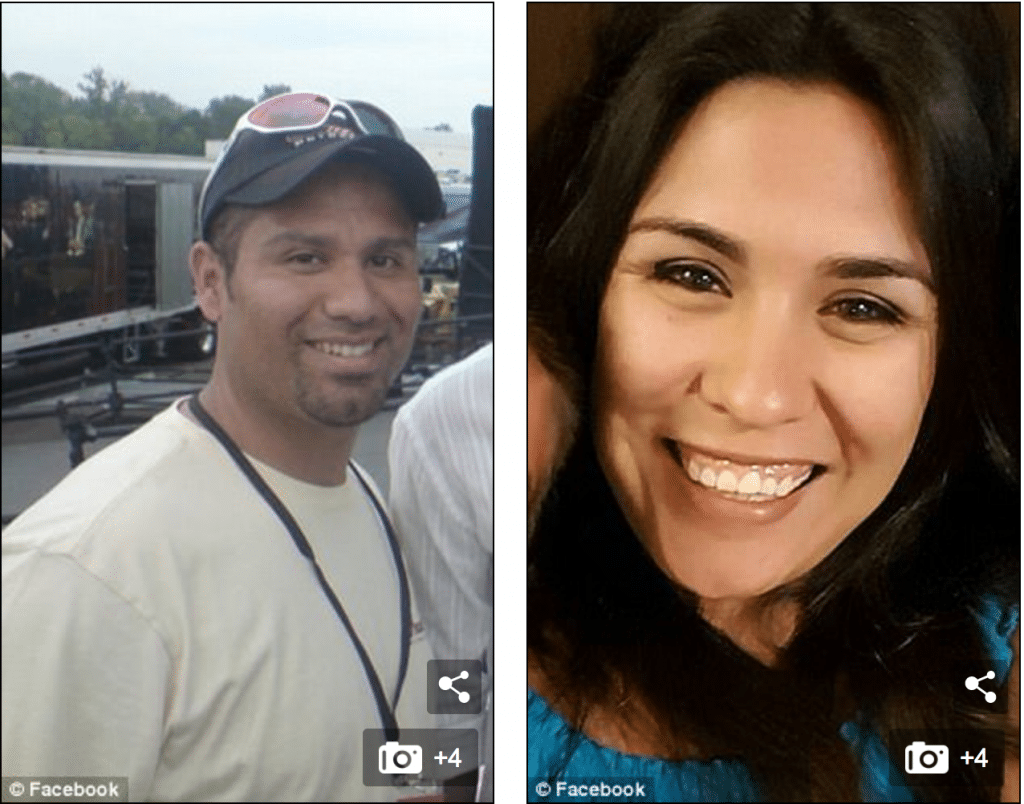 Eguia-Welch met Bentley working as a waitress at Toby Keith's I Love This Bar & Grill during a business trip to Oklahoma City about 10 years ago.
Bentley admitted that she showed poor judgement going on trips with him in 2014 as a way to take a break from her then-failing marriage. 
She claims that Eguia-Welch had become persistent in communicating with her, but insisted she never led the man on as she did get divorced eventually in 2014.  
'From the very beginning, I told him, 'I am married. I don't want a relationship. I'll spend time with you because I don't like where I am right now.' But I always made sure he was clear that I was not in … a situation to guarantee him anything. I couldn't give him that,' she said. 
Bentley broke up with Eguia-Welch in May 2014 when she visited him in Minnesota.  
'I thought it was odd because we stayed in a hotel. He never let me visit his house,' she said of the Minnesota visit. 
Hold on to your hats….
Added the ex girlfriend, 'Come to find out later through the deposition he was married the entire time and never told me.'
After breaking up, Eguia-Welch reportedly took a car to Oklahoma for Bentley to drive after having wrecked hers. 
Bentley claims that in January 2015 her ex became upset when he found out she wanted to return the vehicle and that she had a new love interest. 
Upon her ex taking the vehicle back, Bentley went to the police and filed a protective order.
Yes kids, you saw where this was going ….
In her protective order request, the ex girlfriend claimed Eguia-Welch entering her home on January 15, 2015 without permission, with the 'jilted' boyfriend harassing and threatening her through messages that day. 
A temporary order barring contact was approved and put in place.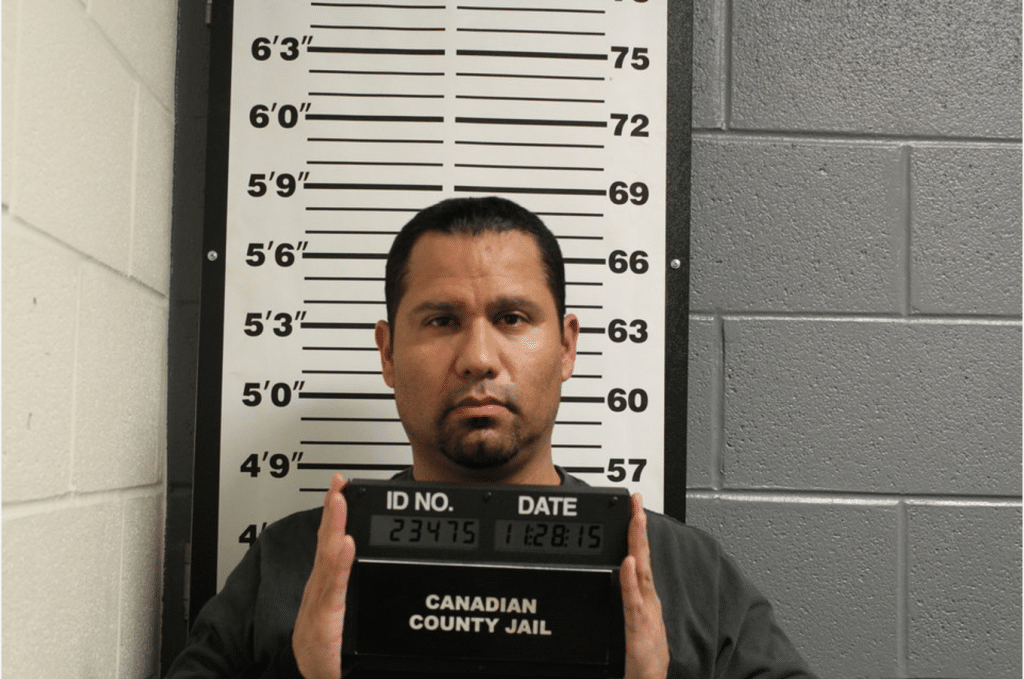 Police arrested and charged Eguia-Welch with a felony, second-degree burglary, in June 2015 over the incident at Bentley's home. He pleaded not guilty to the charge and the case is still pending. 
Bentley claimed Eguia Welch having talked about their relationship to several people in her life, including her ex-husband, a supervisor at work, her parents and members of her church.
But it gets better.
In his deposition, the jilted boyfriend acknowledged having offered to help his ex girlfriend's ex-husband 'take her to court' in an attempt to try and get out of paying child support. 
To boot, Bentley has since contended that the lawsuit against her was 'irritating' because she ran out of money due to having to hire and paying an attorney.  
'Knowing a little bit more about the court system, really the only defense you have is just not putting yourself in the situation to begin with,' she told The Oklahoman. 'You live and you learn.'
The judge in the civil case ordered Eguia Welch to pay Bentley more than $14,000 for her attorney fees and costs in January. A ruling that was upheld during a recent appeal. Which takes the grand total of an extra marital dalliance love lost somewhere in the range of $46K not including the jilted boyfriend's own legal fees. Indeed.