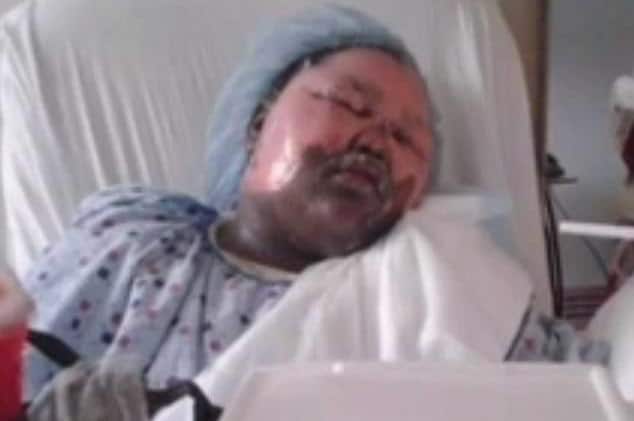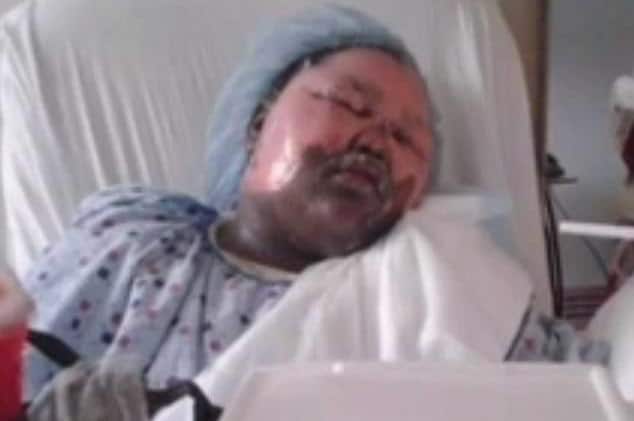 Aniya Grant Stuart the 12 year old Bronx girl who poured hot water over 11 year old best friend is on suicide watch after authorities file felony charges.
Aniya Grant Stuart the 12 year old Bronx, NY girl that poured hot water over her best friend tried to kill herself immediately after the social media prank.
The assertion comes after eleven year old girl, Jamoneisha Merritt was left with scalding hot burns in a 'hot water challenge' dare during a Monday night sleepover at her best friend's house.
Told the mother of the 12 year old suspect, Shernett Panton, 34 via the nydailynews, 'My daughter tried to stab herself with a knife'.
Adding, 'It was a prank — not a good prank. But after she saw what she did to (Jamoneisha) was really wrong, she tried to kill herself.'
So severe were Jamoneisha's injuries, the girl was rushed to Harlem Hospital where she remains in intensive care after suffering second degree burns to her face, neck and shoulders.
The incident led to Jamoneisha's mom, Ebony Merritt allegedly choking her daughter's best friend outside of Stuart's Bronx family home.
Ebony said the incident left her daughter in serious pain, physically and emotionally – not just from her injuries, but from the betrayal.
Told Merritt, 'She's emotionally messed up,'
Adding, 'She don't understand why they did that to her.'
Graphic Image. #Exclusive #NYC Girl Jamoneisha Merritt latest victim of #hotwaterchallenge. Kids tossing boiling water on others. More @NY1 pic.twitter.com/fiWlWxeNTC

— Dean Meminger (@DeanMeminger) August 9, 2017
Merritt went on to say she didn't feel that the adult present at the sleepover did enough to prevent the attack.
Come Thursday, the distressed mother was observed standing outside of her daughter's best friend's home screaming at the girl's mother.
'I'm going to cut your face, you f—ing b—-!' the outraged mother screamed at Panton. 'I'm going to burn your f—ing house down! You let this happen to my daughter!'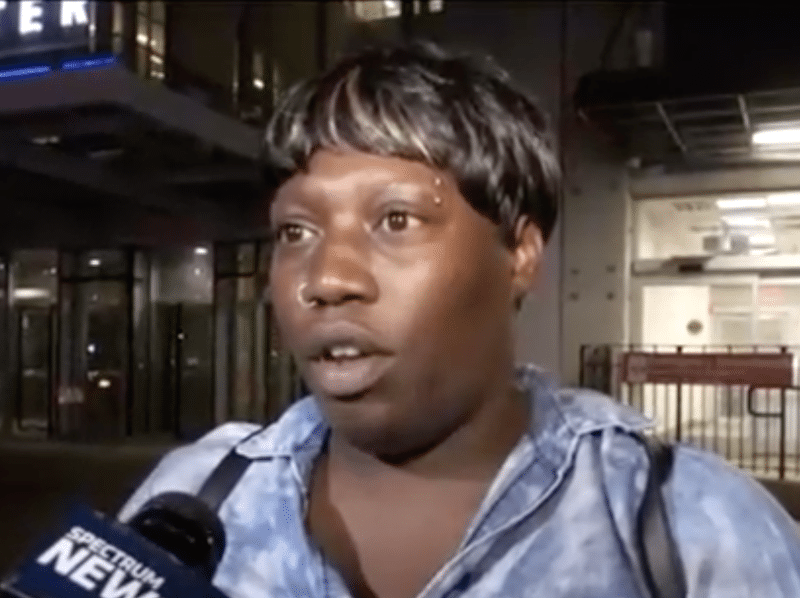 Jamoneisha Merritt victim of 'hot water challenge' by best friend during sleepover.
According to Panton, the girl she knew as Jamoni was a friend of her daughter Aniya and basically moved into their apartment about a month ago.
'They always prank each other,' said Panton. 'My daughter was sleeping and Jamoni poured cold water on Aniya. My daughter was like, 'OK, if you're gonna do a prank on me, I'm gonna prank you back.'
'But my daughter — I don't know what she was thinking — boiled hot water and poured it on Jamoni's face.'
According to Stuart's mom, she was sleeping around 4 a.m. when her daughter poured hot water over Jamoni as she slept on a couch in the family living room.
So distraught has the daughter allegedly become, Panton told of Aniya being under suicide watch at Bronx-Lebanon Hospital Center after trying to stab herself with a knife.
'What she did was really wrong, but it's too much right now,' reiterated Panton. 'My daughter is 12. Everybody makes mistakes.'
While Aniya and her mother now insist that the 'incident' was a mistake and a horrible incident gone prank, Jamoneisha's cousin, Yolanda Richardson offered a different take.
Told Richardson via cbsnews, 'Her and her friend got into an argument and (the suspect) told her if she go to sleep they were going to do something to her'.
Parents beware: #Exclusive: Kids playing something called the #HotWaterChallenge. Now a #NYC girl is in the burn unit. Another girl arrested pic.twitter.com/4nGv2EndHS

— Dean Meminger (@DeanMeminger) August 9, 2017
Panton has since repudiated claims that her daughter and her friends had been bullying  Jamoni earlier in the day, insisting that the two girls spent most of the summer together. 
Told Panton via news12.com, 'they were always pranking each other.'
Adding, 'I don't know what she was thinking when she dumped hot water over Jamoni.'
Panton added her family has received threatening text messages from strangers over the incident.
Following Ebony Merritt's Thursday 'outburst' cops were called outside Panton's family home to speak with the distressed mother in a bid to 'defuse' the situation.
Come Thursday afternoon Aniya Stuart was charged with felony assault charges after attacking her new best friend….