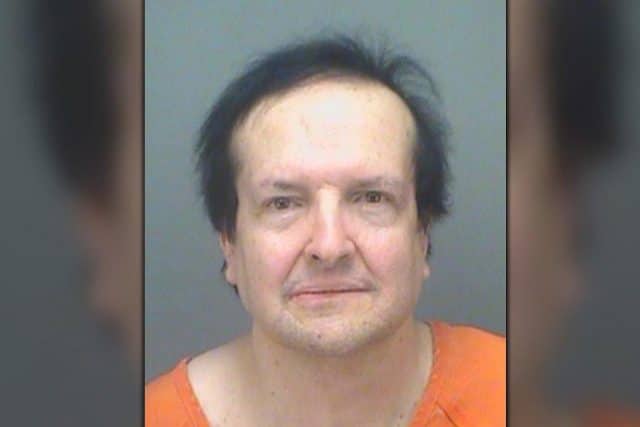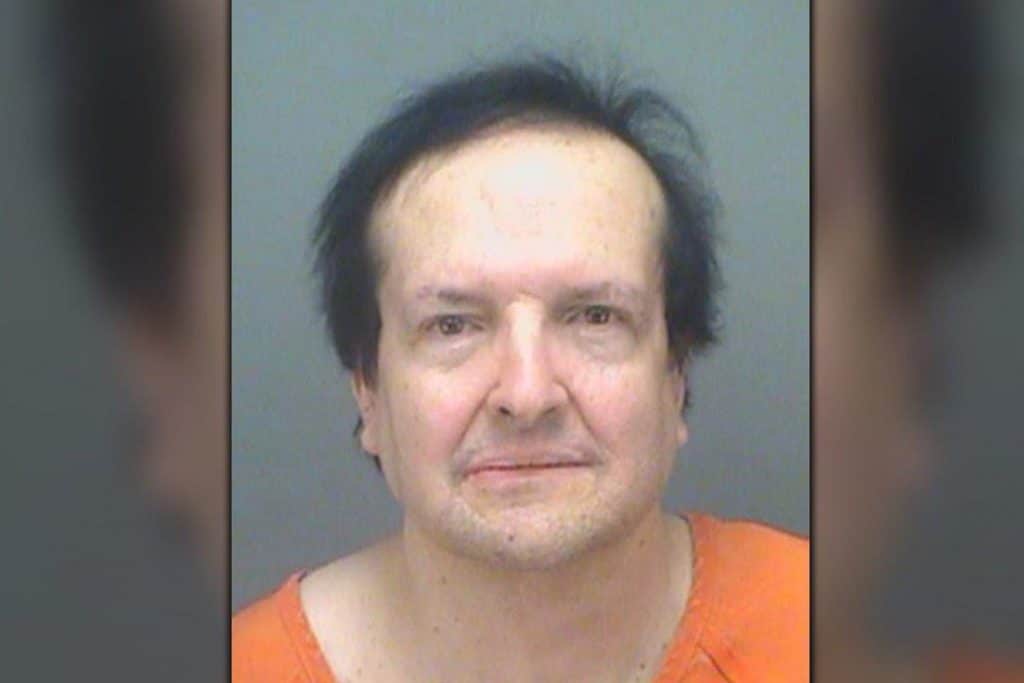 Paul Congemi St Petersburg Florida mayor candidate goes on a racist tirade against supporters of one of his rivals. How to mutilate one's political aspirations in a heartbeat. 
It seems there was little love lost when long shot St Petersburg mayoral candidate, Paul Congemi, 60, sparred with activists telling them they should 'go back to Africa'.
The comments came as the Florida Republican candidate took exception to supporters of International People's Democratic Uluru Movement affiliated candidate and rival Jesse Nevel during a mayoral forum in the town's City Hall on Tuesday
Nevel, 27, the national chair of the movement, announced his candidacy in March saying he would run a platform of reparations to the African community.
A pledge that obviously hadn't sat too well with Congemi who went off on Nevel's supporters after being asked about opportunities for youth in the city.
Told the GOP hopeful, 'Mr. Nevel, you and your people you talk about reparations. The reparations that you talk about, Mr. Nevel, your people already got your reparations. Your reparations came in the form of a man named Barack Obama,'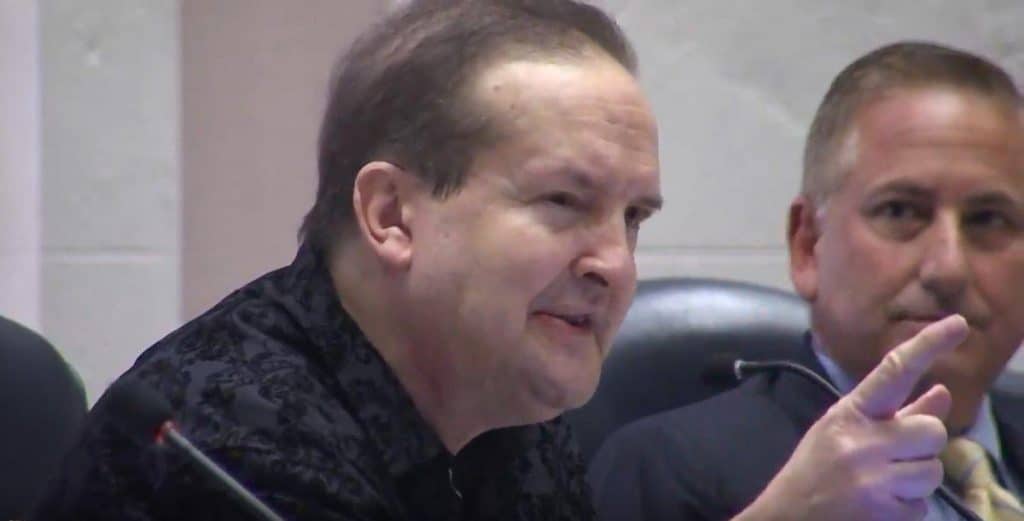 Uproar ensued with a woman in the audience yelling, 'get out of here, get out of here,' at Congemi.
But Congemi was only just getting started.
Continued the mayoral candidate, 'My advice to you if you don't like it here in America, planes leave every hour from from Tampa Airport, go back to Africa,'
Repeated Congemi in case it hadn't sunk in yet that he'd gone on a vicious racist tirade, 'Go back to Africa. Go back to Africa. Go back!'
VIDEO: Paul Congemi, cand for mayor of @StPeteFL tells activists in debate their "reparations were Barack Obama" and to "go back to Africa" pic.twitter.com/QlSmDhGAPw

— Evan Axelbank Fox13 (@EvanAxelbank) July 19, 2017
The Uhuru chairman, who is white, in turn called Congemi a long shot candidate, a 'non-factor' in the race.
Instead, he called his opponent Rick Baker the 'real enemy.'
Baker in turn took out a big stick trying his best to poke the racist tirade thing that suddenly landed on his lap, saying, 'I first have to specifically reject the comments Mr. Congemi just made. I just think in 2017 in St. Petersburg, Florida, I never would have dreamed we would have heard comments like that at a mayoral debate.'
Come Wednesday, Congemi sensing he had just jumped off into oblivion sought to clarify his remarks, saying that 'his advice' was meant only for Nevel's group of supporters. 'Not all African Americans. Just those that Nevel represents,' Congemi wrote in a statement sent to the Tampa Bay Times.
According to its website, the Uhuru Solidarity Movement organizes white people to join Africans in their struggle to 'reclaim their land, labor, resources, and self-determination'.
It fights for reparations to redress systemic discrimination against black people.
Nevel is running against Rick Kriseman, Rick Backer, Anthony Cates and Paul Congemi.
In January, Congemi was charged with felony abuse for neglecting his 87-year-old mother, who suffered from bed sores noted the nydailynews. 
The primary election is scheduled for Aug. 29.
@PaulCongemi hope the people of Florida have sense and you don't have a chance to be elected to anything! Comments are disgraceful..

— Deb (@deb9157) July 19, 2017
I guess when Trump can become president, people like Paul Congemi start aspiring for more than the village idiot. pic.twitter.com/dseOcq761O

— Benjamin Dixon (@BenjaminPDixon) July 19, 2017
Paul Congemi – another white supremacist empowered by Trumpism to crawl out of hole. @StPeteFL @BishopParkes https://t.co/vZRPzoCwFj

— Metro Lover (@ThomCincotta) July 19, 2017