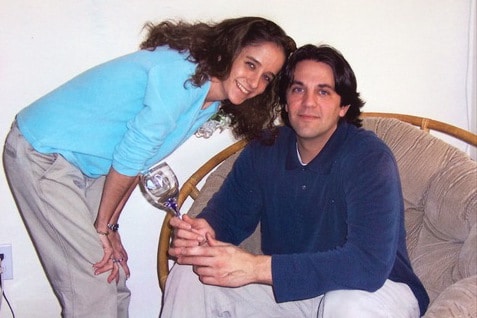 Larry Russell Bates a Georgia man is arrested after shooting dead his next door neighbor and one of his dogs after thinking it left feces in his yard. 
Larry Russell Bates a 46 year old Auburn, Georgia man has been arrested after allegedly shooting his neighbor Sunday morning after believing the man's dog was leaving feces in his yard.
Shot dead was 44 year old man, Paul Allen Wilson along with one of his dogs.
The incident led to the 'irate' neighbor being charged on felony murder and animal cruelty.
A report via the Gwinnett Daily Post told of Larry Bates being arrested after Auburn Police Department received a call about a neighborhood dispute on Crest Pointe Court in Auburn circa 1.16am.
Upon arriving at the scene, cops found Wilson had mortally succumbed to gunshot wounds to the head and torso with one of the family dogs lying in a pool of blood next to the fallen man.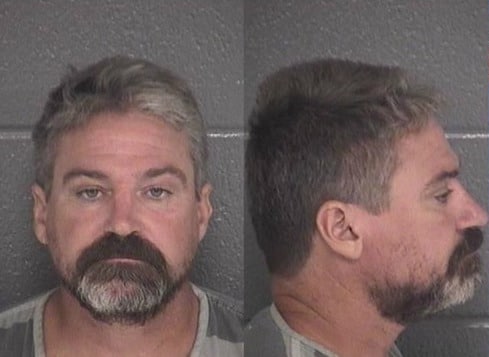 Wilson's wife, Beth, told WSB-TV that Bates, who lived across the road, was 'obsessed' because he was convinced their dogs were leaving feces in his yard. 
Beth Wilson said Bates had moved in two years ago and over recent months had been harassing the couple. That said, the wife said that she had believed that all parties had agreed to put all grievances aside, and let 'bygones be bygones.'
While declaring their dogs weren't responsible, Beth said the couple had offered to clean up the waste anyway.
The wife added that Bates would often wait and watch for her husband going on nightly walks with the dogs. It was early Sunday morning that she watched her newly wedded husband taking his last breaths. 
A GoFundMe page has been set up to help with funeral expenses. So far, $1,755 has been raised out of a $10,00 goal.
Bates is being held in the Barrow County Detention Center, as authorities continue to investigate.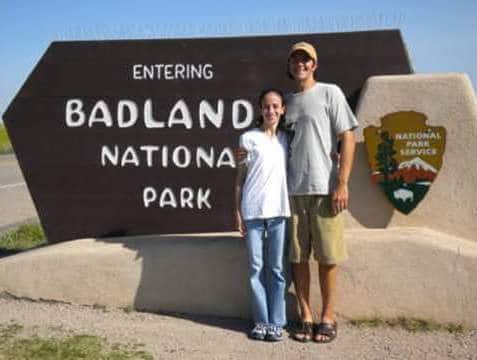 Of note, according to the dailymail, Sunday's incident isn't the first time that Bates has been in trouble with the law.
In 2010, he pleaded no contest to four counts of simple battery and one count of family violence battery, serving probation for 12 months.
In 2012, Bates pleaded guilty to two counts of criminal trespass, serving probation for 12 months and paying a $680 fine and serving 12 months' probation.