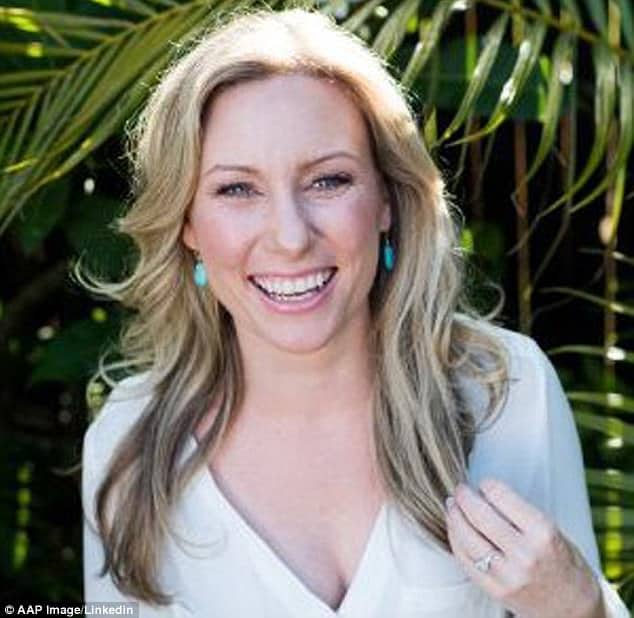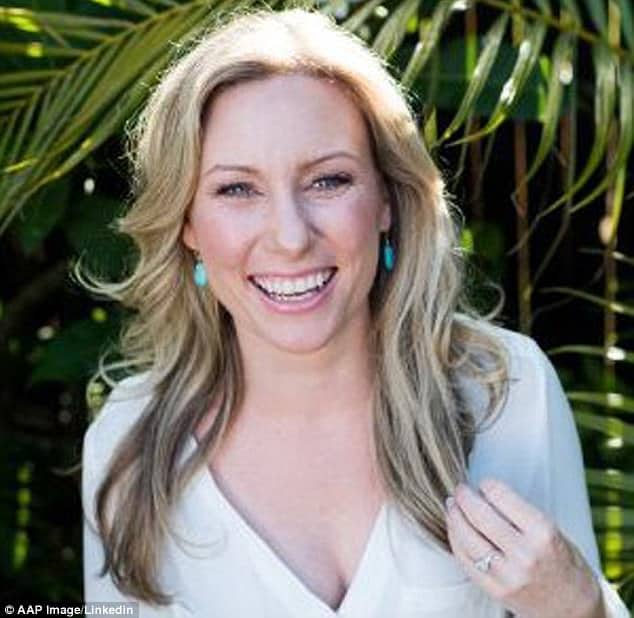 What led to Justine Ruszczyk aka Justine Damond being shot dead by Minneapolis cop after calling 911? Police cameras were turned off at time of shooting. 
Justine Ruszczyk a 40 year old Australian woman living and engaged to an American man in Minneapolis has died after being shot dead by police after calling 911 to report a disturbance in a nearby alley, Saturday night. 
Justine Damond, who also went by her finance's surname, was at the time home with her soon to be stepson when she called police to report a noise in a nearby alley in South Minneapolis, Minnesota, on Saturday.
When police arrived at her home at around 11.30pm, 'one officer fired their weapon, fatally striking the woman' as she reportedly stood in her driveway.
It wasn't immediately understood what caused the policeman to fire his weapon and who he might have been aiming at and whether they had directly aimed at Diamond. And if so, why?
Ruszczyk, originally from Sydney who by now had been living in the US for three years was engaged to marry American businessman Don Damond, 50 reported the Minneapolis Star Tribune.
The couple were set to marry next month.
Justine Damond autopsy: Was her cell-phone confused for gun?
Don Damond: Justine Damond's death was murder!
Why? Mohamed Noor i'd as Minneapolis cop who shot Justine Damond dead
Police confirm officer involved shooting in #Minneapolis was fatal. Woman shot and killed shortly before 11:30pm https://t.co/uzcI77vJtI pic.twitter.com/naJfVRIpNQ

— Gordon Severson (@GordonSeverson) July 16, 2017
At the time of the shooting the fiance was away, with his son Zach reportedly leaving to pick him up from the airport just minutes before Justine Ruszczyk was shot.
The shooting death of Justine left Zach bewildered and condemning police.
Told Zach Damond, 'Basically my mom's dead because a police officer shot her for reasons I don't know,' 
'I demand answers. If anybody can help, just call police and demand answers. I'm so done with all this violence.'
Adding, 'These cops need to get trained differently. I just know she heard a sound in the alley, so then she called the police, and the cops showed up. … Next thing I know, they take my best friend's life.'
Here at scene of officer involved shooting at 5100 block of Washburn Ave S. #Minneapolis officer involved. @MnDPS_BCA investigating pic.twitter.com/MHybU2EjHN

— Gordon Severson (@GordonSeverson) July 16, 2017
Responding to the shooting incident, the Bureau of Criminal Apprehension released a statement to say an investigation was in its early stages reported Twin Cities.com.
Of note, the statement cited police not having their body cameras on during the incident, even though they were wearing them at the time.
Not immediately understood is why officer's cameras were turned off?
KTSP published an investigative piece on July 12 that raised concerns about how little Minneapolis police officers were turning on body cameras.
Noted the report: 'Police department records indicate there were 420 officers who worked in March and were assigned a body camera on their shifts, the body camera policy is complicated, but essentially every officer who wears a body cam must turn it on while responding to critical incidents, traffic stops and domestic disturbances.'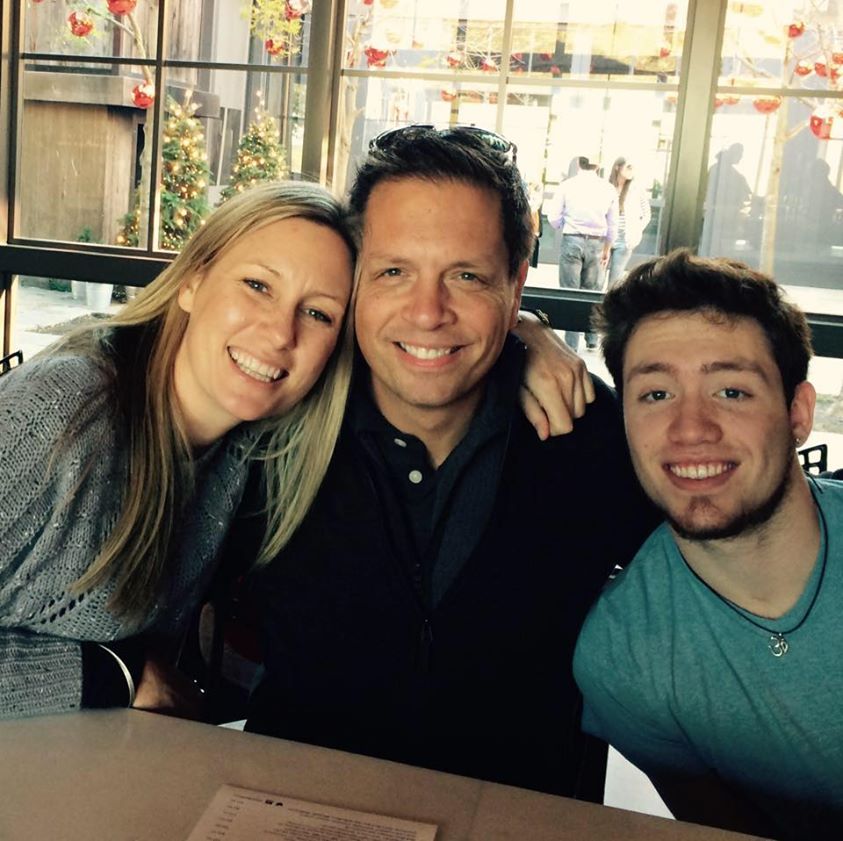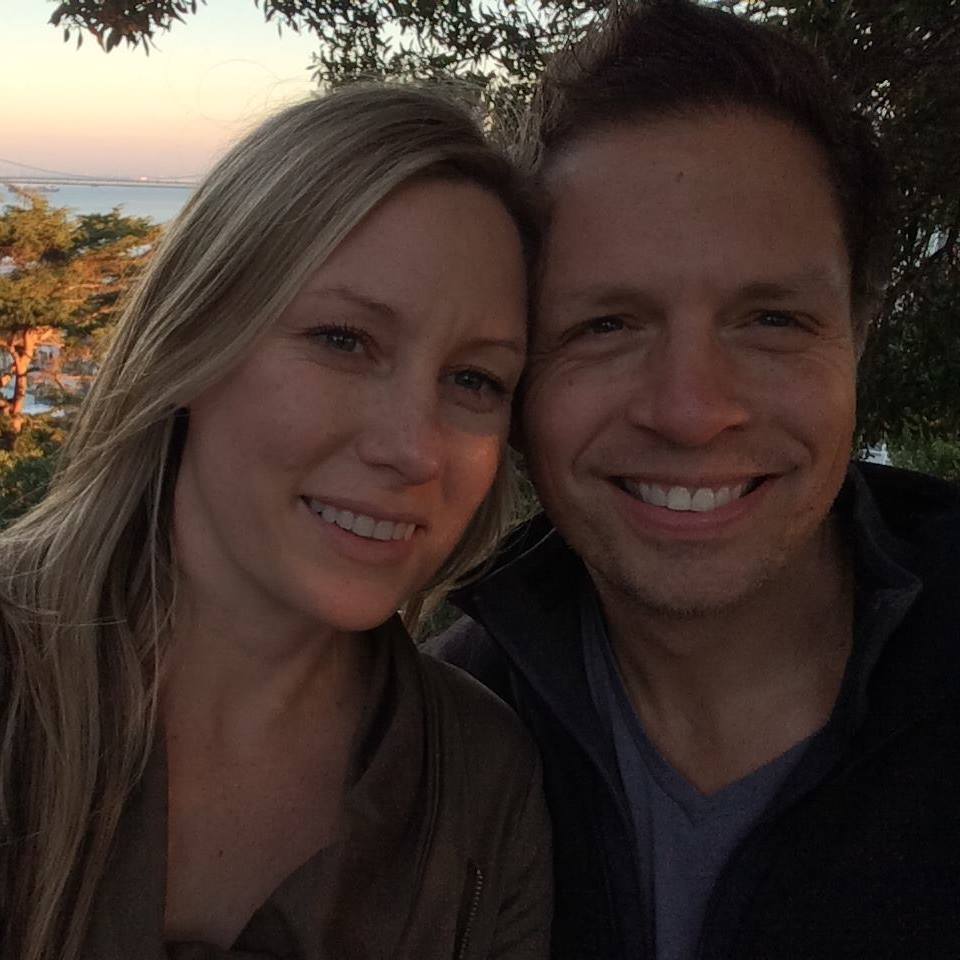 Ironically, Justine's death came as the Australian woman had often expressed reticence with what she perceived to be run-away gun violence in the United States and 'how much better' things were in Australia.
Ms Ruszczyk was a 'corporate speaker, trainer and coach' who worked to spiritually help others, according to her website and social media accounts.
Wrote the Lake Harriet Spiritual Community center, where Justine often led spiritual healing workshops on its facebook wall:
'We are so sad to report the tragic shooting of Justine Damond. Justine was one of the most loving people you would ever meet. We can't even imagine LHSC with out her. The article mentions there will be a vigil at 6pm tonight.'
Originally trained as a vet at the University of Sydney, she was 'supporting individuals and organizations to discover the power and potential within their own brains and hearts.'
In the aftermath of Justine's death, hundreds of well wishers gathered outside the Damond home holding a vigil, with neighbors remembering a 'beautiful light'.
'This woman was a beautiful light, she was a healer, she was loved, she should be alive – she should still be here,' one friend said.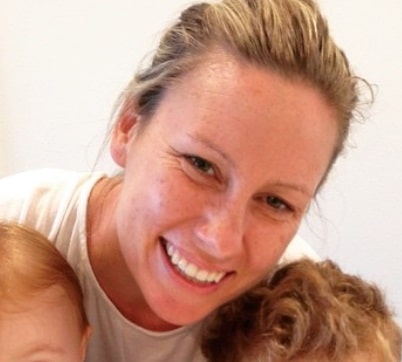 Minneapolis Mayor Betsy Hodges said she was disturbed by the shooting and called on BCA to release information about Ms Ruszczyk's death as quickly as possible.
'As mayor of our city, a wife, and a grandmother, I am heartsick and deeply disturbed by what occurred last night,' Mayor Hodges said, the Star Tribune reports.
'There are still many questions about what took place, and while the investigation is still in its early stages, I am asking the BCA to release as much information, as quickly as they are able to.
'My thoughts are now with everyone affected by this tragic incident, especially the deceased woman and her family.' 
'The city has no excuse for being closed-lipped about this,' said Michelle Gross, president of Communities United Against Police Brutality to Twin Cities.com. 'Justine thought there was an assault going on. She was just trying to protect someone. … She was gunned down.'
Justine's shooting death comes after the shooting death of local man, Philando Castile who was shot dead by Minnesota Police Officer Jeronimo Yanez during a routine driving violation. Except there was nothing too routine with the man's subsequent shooting death and a recent court decision finding the police officer innocent.
The community has since demanded accountability by the Minneapolis Police Department, with calls for the Police Chief to vacate his post immediately.