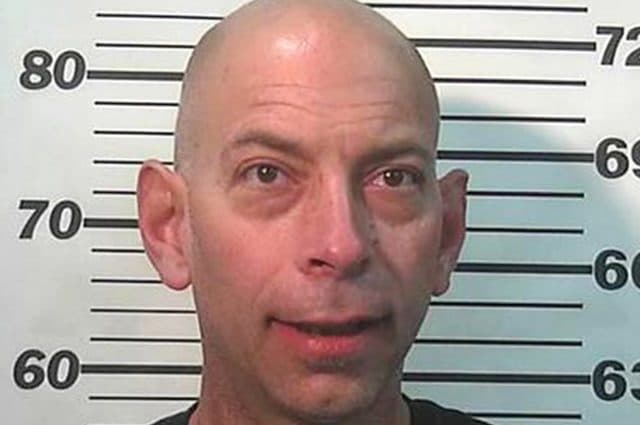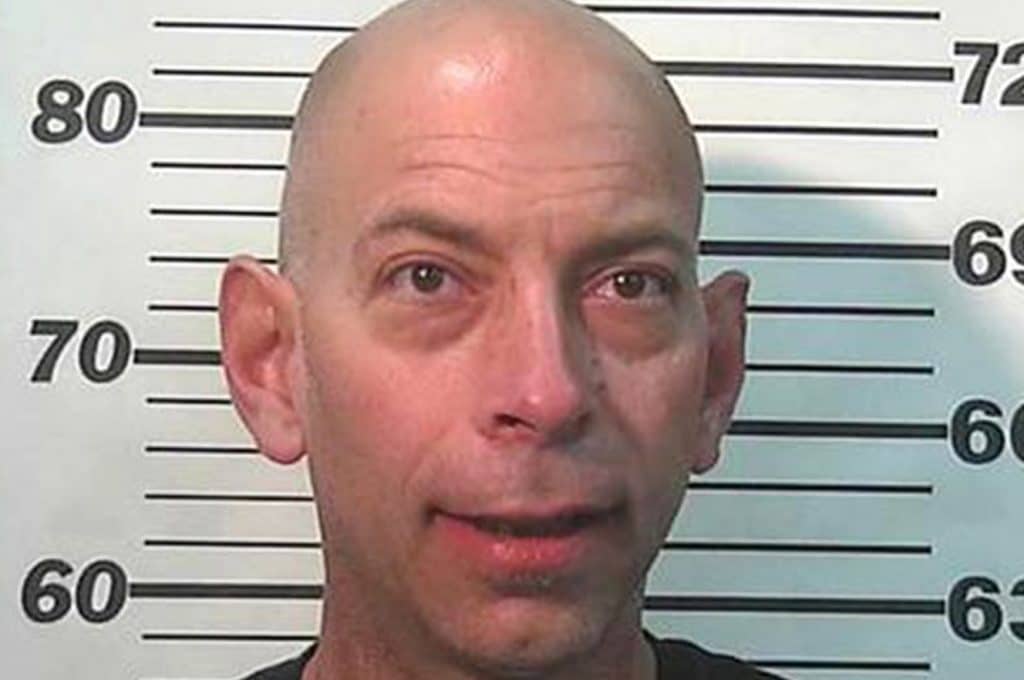 What led to Jason Stone a Summit County, Utah man allegedly beating and kidnapping his on and off girlfriend my girlfriend? A history of domestic violence. 
Jason Richard Stone a 47 year old Park City, Utah man has been arrested after allegedly beating and holding his girlfriend hostage for three days before her escape.
Upon his arrest, Jason Stone was booked into the Summit County Jail, on Monday where the boyfriend now faces charges with aggravated kidnapping, aggravated assault, witness tampering and possession of a stolen vehicle.
According to a report via ksl, Stone's arrest came after 911 dispatchers received a call from a 45-year-old woman who said she'd just escaped from a residence where she had been 'tied up, duct taped and assaulted for three days'.
The boyfriend-girlfriend experience from hell came after the woman, who had been involved in an 'on-and-off relationship' with Stone since February, had voluntarily gone camping with him Friday.
At some point during the trip, along Dinosaur National Monument, the girlfriend's stay was no longer voluntary, with the woman texting family members on Sunday from the camping area telling them she feared for her life and asking for help.
Next @ 5: a man charged with kidnapping, but neighbors say they don't necessarily believe the victim's story. Hear why on @KUTV2News at 5 pic.twitter.com/akQPDKx9NN

— Jeremy Harris (@JeremyHarrisTV) July 5, 2017
Told Summit County Sheriff Justin Martinez, 'It turned into a situation where she was being physically abused, and then she was being held against her will, and she was not free to leave while, over the next few days, he continued to beat her'.
The two returned Sunday night to Summit County where Stone put the woman in an upstairs room and 'barricaded' the door so she couldn't leave, the sheriff said.
Come early Monday, the woman was able to escape by jumping from the second-story window and going to a local business to call 911.
Deputies found the girlfriend with black eyes, cut lips, and bruising and swelling on her face and took her to a local hospital for treatment.
'She said it was a very harrowing three days of being abused,' Martinez said. 'It was just a consistent barrage of beatings.'
Come Wednesday, Martinez said investigators were still trying to determine what triggered the man's outrage.
But it gets better.
According to court records, Stone was charged in May with assault, a class B misdemeanor, in Summit County Justice Court in a domestic violence-related incident. Later that month, he filed for a stalking injunction against a woman, but a judge denied that request, saying the woman was only retrieving her possessions from his residence and that it did not constitute 'psychological suffering.'
Of question, was whether the woman involved in the stalking incident was the same that was held against her will over the weekend.
That said, Martinez, who declined releasing the girlfriend's identity, said deputies had in fact previously responded to a prior incident of domestic violence between Stone and the woman. He also said that the witness tampering charge is connected to a prior incident.
'He had basically said, 'I want you to write an affidavit claiming I did not assault you in the previous claim, or I will beat you again," Martinez said.
Court records show another woman filing for divorce from Stone in 2011 and later requesting a protective order from the court against him.  
Stone remains held on $100,000 cash-only bail. He had not yet been charged or assigned an attorney as the man denies the allegations against him.