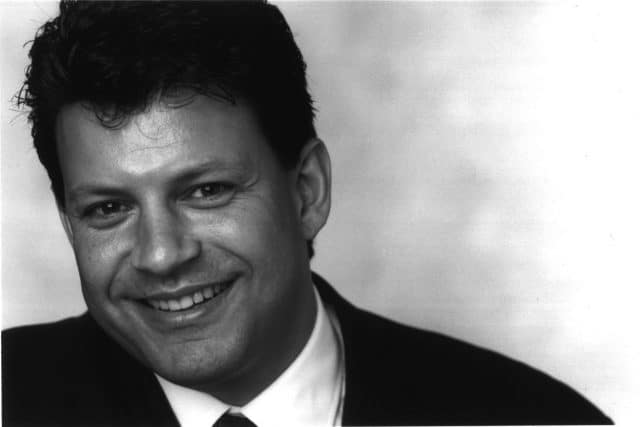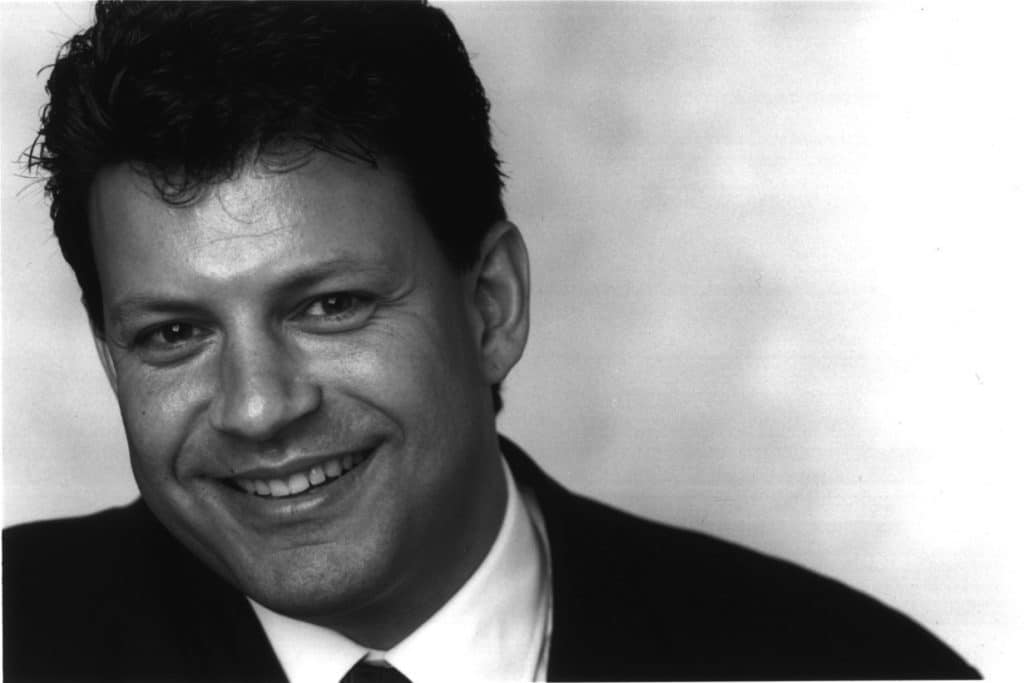 What led to Glenn Scarpelli a NYC chiropractor and his wife Patricia Colant jumping to their suicide deaths early Friday morning? A series of financial calamities. 
### Disturbing updated revelations on Dr Glenn Scarpelli's suicide appear at the bottom of this page, edited two days after the chiropractor's death, put a more starker darker tone to the chiropractor and his wife's suicide deaths.
53 year old NYC chiropractor, Glenn Scarpelli and his 50 year old wife, Patricia Colant have been identified as the NYC couple who jumped to their suicide deaths early Friday morning from the 9th floor of a 14 story Murray Hill, Manhattan commercial building.
The chiropractor husband and his wife, both left respective suicide notes (in ziplock bags) at the time of their deaths, with Glenn Scarpelli noting they had a 'wonderful life', reported the nypost.
Police said the couple leaped to their deaths circa 5.45am from the same floor where Scarpelli practiced on 33rd st, between Madison and Park avenue.
Their suicide notes mentioned having insurmountable health care costs, that they were unable to afford.
Ironically, the couple's suicide deaths came just a few hours after the GOP's latest efforts to repeal the Affordable Health Care Act failed.
A couple distraught over health-care costs jumped to their deaths in Murray Hill early Friday – leaving suicide… https://t.co/BRXPWdMU5a

— Revolution In Health (@revolutionheal) July 28, 2017
Capitalism 2K17: NYC couple commits suicide by leaping off a building because they cannot afford their medical bills pic.twitter.com/GF2dUr2y1D

— FULL COMMUNISM (@LaterCapitalism) July 28, 2017
Nyc couple (in denial) jump to their deaths cause they can't afford healthcare
In the hours after Glenn and Patricia Scarpelli's suicide, there has been debate as to what actually drove the pair to take their own lives.
Police told of initially finding a note in Patricia's pocket which read, 'in sum and substance,' referencing spiraling healthcare costs along with a plea for their children to be taken care of after their deaths, with Patricia writing, 'our kids are upstairs, please take care of them.'
It was subsequently revealed the couple's children being their 19 year old son, Joseph Scarpelli and 20 year old daughter, Isabella Scarpelli.
It was revealed that Joseph was a student at the University of Miami School of Business Administration's program while Isabella was enrolled at St. Edwards University in Texas.
Prior to college, the son had attended the exclusive (and costly) private high school, Loyola High School on Manhattan's Upper East side.
Noted the husband in his own suicide note, 'Patricia and I had everything in life,' while at the same time touching on the couple's 'financial spiral' and how 'we can not live with' the 'financial reality'.
Added the husband, 'We both have medical issues, we just can't afford the health care.'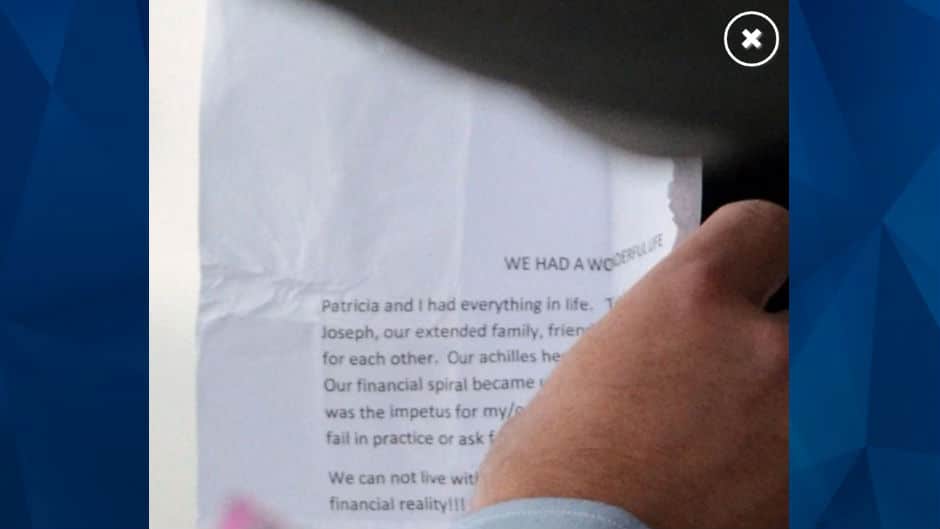 It wasn't immediately clear whether the couple had been besotted with insurmountable medical bills or they had been subjected to other financial debts that made the possibility of downgrading inconceivable to the couple? Or whether medical obligations had aggravated an already comprised financial viability?
Contradicting the couple's suicide notes, a NYPD spokesman said a further regard of the couple's suicide notes said there was no mention of medical-cost struggles reported the nypost.
Rather, the couple were in debt, another source said. How much they owed wasn't immediately understood.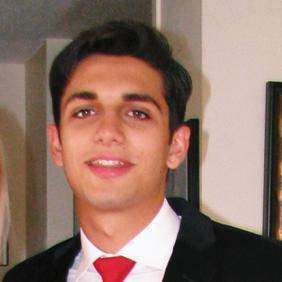 That said a report via the nydailynews told of Glenn Scarpelli owing $213,000 to the federal government in back taxes while owing $42,000 to New York State.
Referencing the cause of the couple's suicides, NYPD Chief of Detectives Robert Boyce said, 'We still have to go further.'
At the time of the couple's death, Glenn practiced from the office building that the pair leaped from, located at 29 East 33rd Street. The building is populated with many professionals running their own businesses, including accountants, dentists, doctors, lawyers.
Of note, the Daily News reported that Scarpelli's business had recently closed. It wasn't immediately clear what led to the business closing.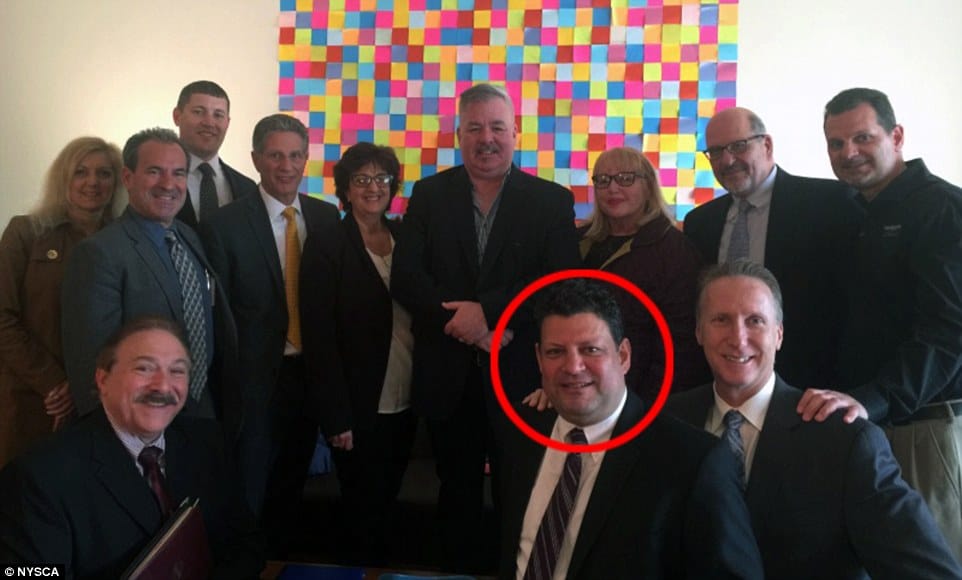 According to online reviews for Glenn's practice, Patricia worked as the receptionist, where she was also considered to be a part of the healing process. According to his LinkedIn page, Glenn studied to be a chiropractor at Logan University in Chesterfield, Missouri.
After his graduation, Glenn operated the Madison Wellness Center at 171 Madison Avenue, suite 908 in New York City for 27 years.
In the aftermath of the couple's suicide deaths, the owner of a local nearby bar, Becketts Bar and Grill, said that the family was beloved in their downtown neighborhood where they lived with their two children.
Told the man, 'They're wonderful people, just genuine people. I would go out and eat with them too. They're always having a great time together.'
Neighbors said the doctor had been a regular presence, until recently…
And then there was this comment that made its way on this author's personal Facebook wall page which painted a less than sympathetic picture of Dr Glenn Scarpelli, which portended to potential skeletons in the closet. Have a read and see what you think ….?
And then there was this bombshell Sunday morning ….July 30th, just 2 days after Dr Glenn Scarpelli and Patricia Colant took their own lives on Friday.
Someone wrote this message on my Facebook wall this morning which paints a less than sympathetic picture of Dr Scarpelli than what the mainstream press are running ….
"I'm sorry to say and I'm not a hateful person but I have absolutely no sympathy for this family. It sounds like father and son are very much alike and the apple didn't fall or from the tree in this case. The only ones I feel sorry for those two children because they have to live their lives knowing what degenerate scumbags both their father and their grandfather were in screwing people over for money.
Mayor Scarpelli was by far the absolute worst thing that ever happened to brick Township the place I will always call Home no matter how far life is taking me and living there was such a pleasure growing up until he took over as mayor and destroyed the town as we knew it, jack the taxes up so high that lifelong residents couldn't afford to live in their homes anymore and all so he could steal money and take bribes to sell off every inch of our fine town for his own corrupt needs.
Then sadly the law failed us once again and allowed these bums to get away with it. And after stealing millions of dollars at the expense of brick Township taxpayers all he did was get a slap on the wrist in a couple years in a minimum-security facility on Fort Dix. There's no way his son a simple chiropractor was affording to live the lifestyle he was living off of just his own income and I'm sure with no doubt that is thieving father and the corrupt money is what allowed him to live a lavish lifestyle in Manhattan in the first place. So in closing all I will say is God bless those two boys and hopefully they get as far away from the Scarpelli family as possible so that they don't turn out to be just like their father and their grandfather."
And from the
nypost
on Sunday, July 30: His father, Joseph Scarpelli, served 18 months in federal prison for taking bribes from a developer to gain approval for construction projects while serving as the Brick Township Mayor in New Jersey, reports say.