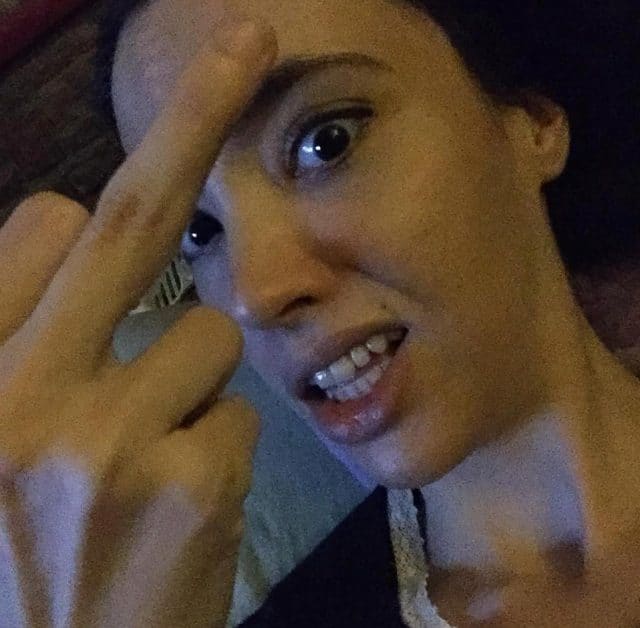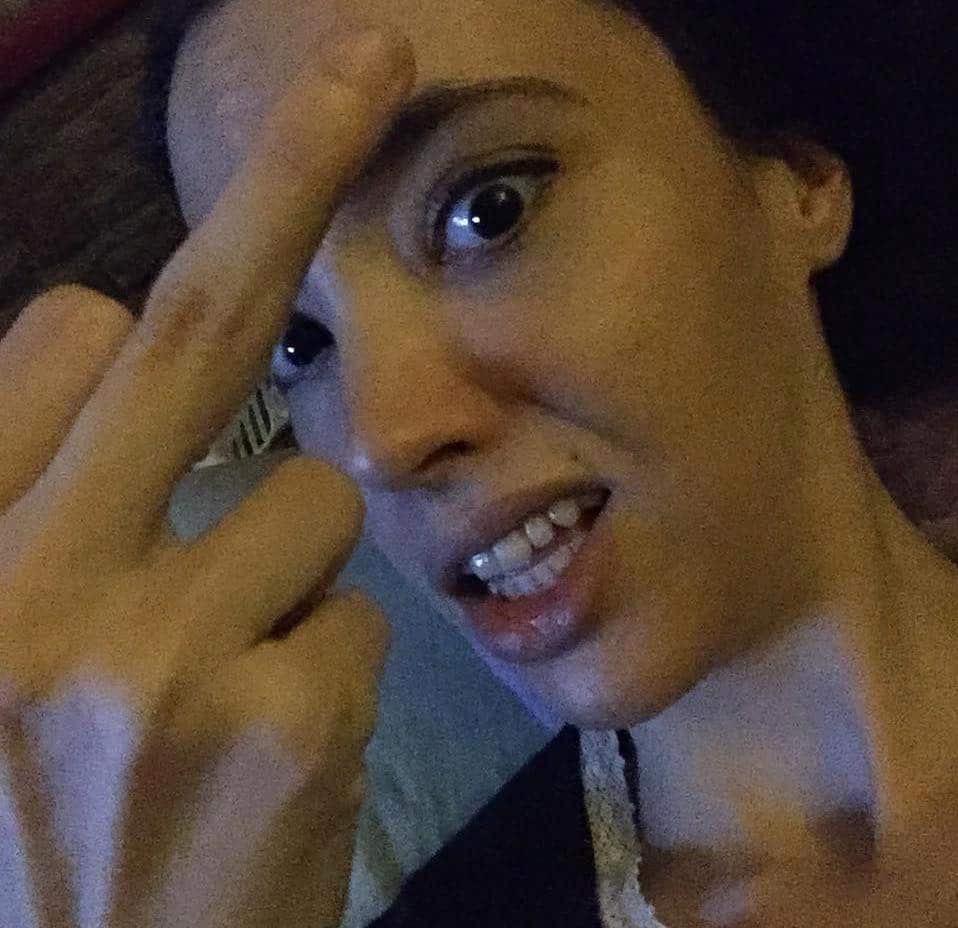 Emily Lance a Philadelphia woman becomes the scorn of the internet after posting a video on social media of herself urinating on the American flag. Debate flares. 
Emily Lance, a Philadelphia, Pennsylvania native has found herself the scorn of the internet after publicly sharing a video of herself urinating on the American flag on the 4th of July.
The video (see below) shows Lance urinating on to a flag submerged in her bathroom toilet using a GoGirl, a device that assists women in peeing while standing up. Yes folks, who knew such indelible must have's existed.
Captioned, Lance on her video which she posted on Facebook (and since deleted): 'F*** your nationalism. F*** your country. F*** your stupid f****** flag'. 
In the background of the clip, the song, 'Night Moves' by Bob Seger and the Silver Bullet Band plays.
The video quickly went viral (naturally …) as thousands of people slammed Lance for being disrespectful to the nation and the flag. 
Emily Lance, Of Philadelphia,  Pee On The Us Flag, Now All Of America Is Pissed With $3k… https://t.co/tZFwwgNIbs pic.twitter.com/N7rwdXlTFw

— Libs Of ORC (@OneRandom_Chick) July 6, 2017
Perhaps non surprisingly, Lance's 'dynamic' take on 4th of July celebrations led to her receiving death threats, with one user suggesting someone slit her throat and even offering to pay money for the feat.
But it gets better.
One social media user went so far as to say they had posted a Craigslist ad with the catch-phrase '$3000 butty against Emily Lance'.
While many didn't go so far as to demand the woman's demise, many nevertheless didn't hesitate to express their disdain (so much for liberty if one can't even express their dissent…).
Some called Lance, disrespectful, unpatriotic and offensive for urinating on an American symbol. 
Some commenters suggested that Lance was a 'snowflake', 'liberal extremist' and the result of 'privileged white kids in this new generation'. Do you suppose?
Other indelible comments included Lance being called an 'attention w****' and 'worthless', with some saying she has 'no self respect'. 
As the video, which has since been deleted, caught traction online, Lance a self described, anarchist, LGBTQ rights and Bernie Sanders fan (and professional model on the side) tried to explain why she decided to share the video.
'Freedom (of speech/expression) means that I'm entitled to do and say as I please, EVEN if you don't like it, so long as I am not physically hurting someone – and no, your precious feelings don't count, that's your own problem,' she wrote. 'What don't you people understand? 'You're celebrating freedom while damning me for doing the same. You can't have it both ways. FREEDOM OR NONE. Practice what you preach or shut the f*** up.'
She later added: 'People are wishing illness, harm, and suffering upon me over a piece of fabric. 
'People are willing to MURDER someone over a flag. It's so sad that people don't realize how brainwashed they are. 
'I'm gross for peeing on a symbol? LOOK AT YOURSELVES. You people epitomize all that is foul.'


Lance said in a further Facebook post that her father's work place had been targeted following the incident. 
'To whom it may concern, my Dad just called me and informed me that his place of employment has been targeted,' she wrote. 'As has he. Interestingly he respects THE FLAG and loves your country. 
'I do not live with him nor does he or anyone in my family agree with my shenanigans. They've got nothing to do with my decisions. 
'Don't take your anger out on the wrong people – you harassing them is displacing your emotions and the equivalent of blaming Jack for what Sally did.'  
Lance has also previously posted photos that claim the 9/11 attacks were an 'inside job'. 
Welcome to a brave new America where standing up for your rights to self detonate and capitulate and generally disagree with the world will see the internet's instant wrath: cause perhaps freedom is just merely an illusion.