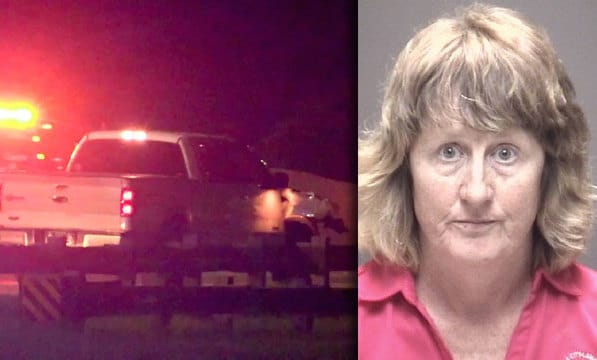 Dee Ann Haney a Texas City commissioner faces 4 to 40 years jail if convicted after plowing into 2 men with her pick up truck while impaired under marijuana.
Dee Ann Haney a Texas City commissioner has been arrested after being accused of fatally striking a man and his son with her pick up truck while under the influence of marijuana early Monday morning in Galveston.
Upon her arrest, the 54 year old Republican affiliated Texas politician was charged with two counts of intoxicated manslaughter in the deaths of Van Duoc Le, 59 and his son Phue Hong Le, 33, reported KTRK-TV.
The charges come after Haney admitted to smoking marijuana prior to the 12.55 am crash in an arrest affidavit which occurred on northbound I-45 near the Galveston Causeway. 
Troopers determined marijuana intoxication after a field sobriety test.
Law enforcement agents said the two men were standing outside of a stopped black truck when Haney inexplicably plowed into them. The men were pronounced dead at the scene.
Police said the men and another person were trying to secure items in the bed of the truck when the crash happened.
At the time Haney was taken to a nearby hospital and then booked into Galveston County Jail. 
Texas City official Dee Ann Haney leaves jail after she was charged in the fatal crash of a father, son in Galveston https://t.co/cnYwgTcMvH pic.twitter.com/L7zs00mDNv

— ABC13 Houston (@abc13houston) July 3, 2017
Haney would make bail the late Monday morning after a magistrate judge set Haney's bond at $100,000. As part of the conditions, Haney will have to install a breathalyzer in her vehicle. Additionally, she is not allowed into any place that serves primarily alcohol.
The 'incident' led to Texas City Mayor Matthew Doyle confirming that Haney is a sitting commissioner-at-large for the city. The mayor is out of the country and did not immediately comment on the crash.
Haney is also an employee of Texas A&M University at Galveston, working as a lab safety and training coordinator.
The university released a statement following the crash:
'We learned this morning that an employee of Texas A&M University at Galveston, Dee Ann Haney, was involved in a vehicle accident last night that resulted in two deaths. Our deepest condolences go to the families of those who lost their lives.'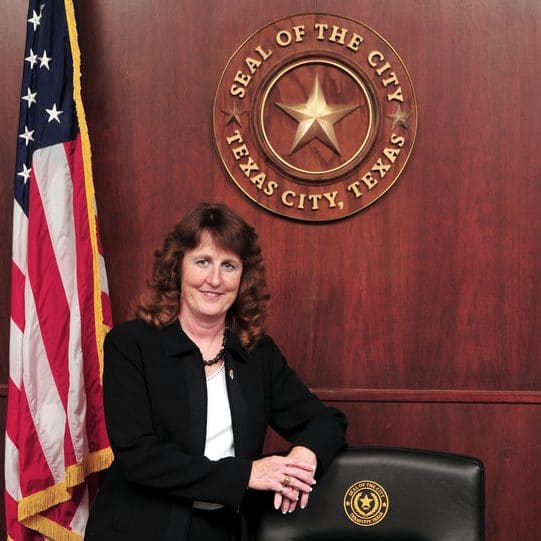 The university told KHOU-TV that Haney has been suspended for five days, which rolls over into 30 days if the issue is not resolved, per standard practice.
Yet to be necessarily understood is what led to Haney believing she could drive while being impaired and how often the Texas City commissioner may have been previously driven while 'impaired'. 
Haney was first elected as city commissioner in May 2004, and was most recently re-elected to a seventh term in 2016.
If convicted, Haney faces between 2 to 20 years in prison on each count, along with fines of up to $10,000.