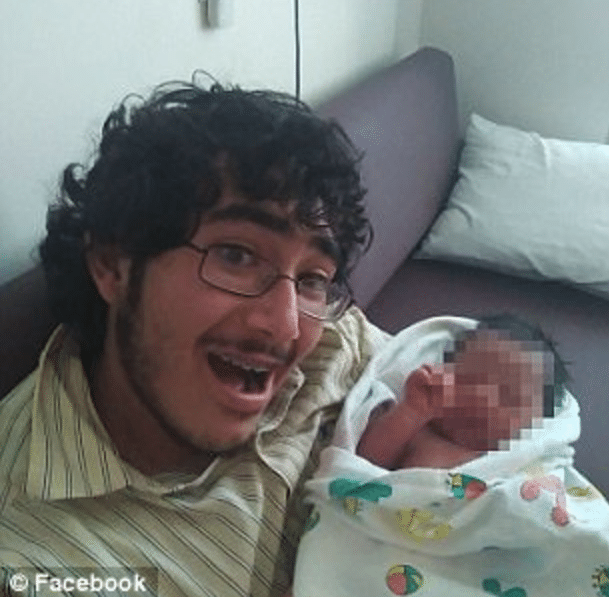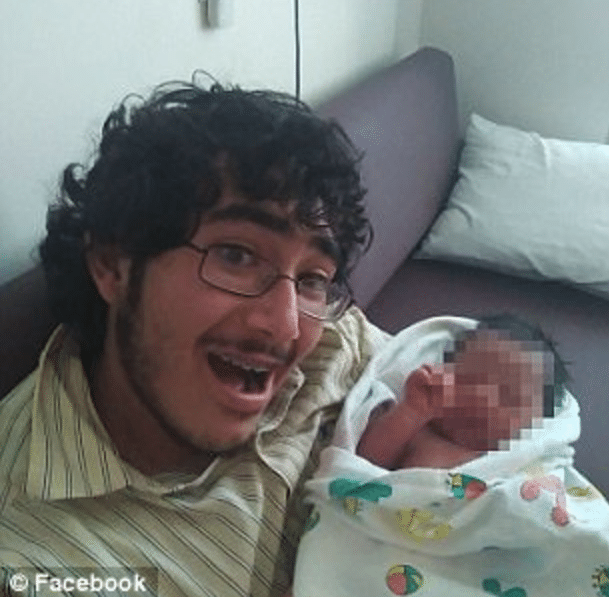 What led to Daniel 

Stephen 

Mitchell a California teen dad abandoning his newborn son at a Siusun City shopping mall? Faces child abandonment & endangerment charges.
Daniel Stephen Mitchell an 18 year old California man has been arrested after surveillance video showed the teen father abandoning his 16 day old baby at a mall parking lot.
Video footage showed Mitchell pulling in to a parking space at Sunset Shopping Center in Siusun City, in his Toyota, Monday afternoon just on 3pm.
The teen father comes to a stop, with Mitchell then getting out of the driver's seat to retrieve his son, who was sitting in a baby carrier, from the back. 
The young father calmly places the baby seat with child next to the car before driving away. 
Erick Keaton, a barber working nearby spotted the abandoned baby just two minutes later.
He called police and the infant was taken to hospital where he remained in a critical condition, Monday night. 
Authorities have not yet revealed what kind of injuries the baby boy suffered.
'I noticed he had his binky, he was wrapped up in a blanket,' Keaton said via KCRA. 'He had a diaper on and he appeared to be fine.'
Adding, 'His tongue was a little white, maybe like he just had a bottle recently'.
Told Mega Smoke Shop owner Karan Grewal, whose surveillance camera captured the incident, 'It's heartbreaking and something I've never seen in my life'.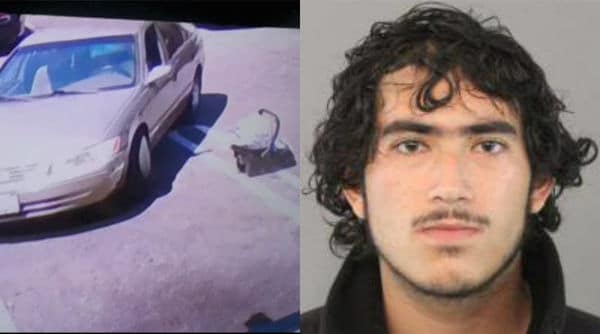 Daniel Mitchell was arrested moments later after crashing his car nearby. He tried to flee from the scene but was caught and was taken in to custody where police identified him as the baby's father.
At the time, the teen was on bail for burglary.
A report via x told of Mitchell's wife being unaware of the teen father's plans. She was not facing charges.
On Tuesday, the child's mother asked friends to 'pray for my son' as he recovered in hospital. 
The infant was born on July 10. His father lists his profession as a cashier at the clothing store Hollister on social media.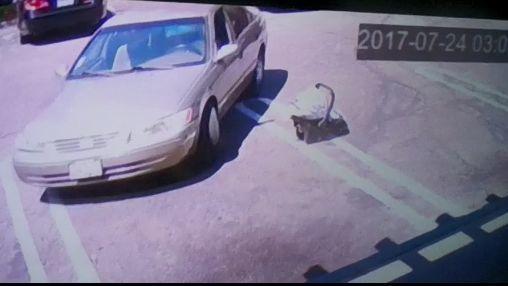 Upon his arrest, the teen dad was charged with felony hit-and-run, child endangerment, child abandonment, committing a felony while on bail and possession of suspected cocaine. 
Since the father's arrest, commentators have wondered why Mitchell didn't drop the baby off at a nearby fire-station- at a designated safe surrender site.
That said, the law only allows for a parent to 'confidentially' drop off a child within 72 hours of birth.
Also not understood is how Mitchell envisaged abandoning the baby without his wife and the child's mother presumably not calling authorities at the first sign of the child's disappearance.