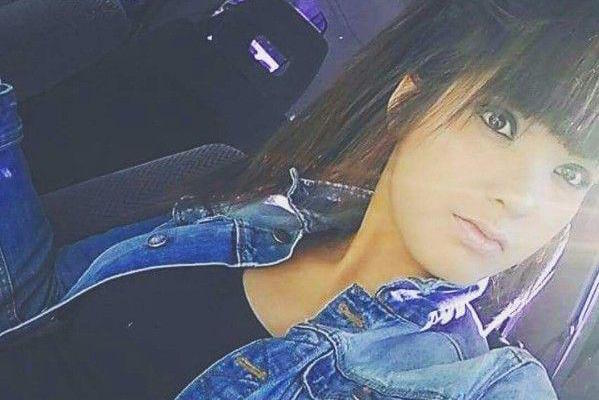 Chey Alvarez a Canadian woman wakes up from a two week coma to find out she's had her foot amputated after a snake bite caused a rare eating infection. 
A mother was forced to deflect her daughter's daunting question after waking up from a two week coma after developing a flesh eating disease from a potential spider bite.
Asked 21 year old Canadian woman, Chey Alvarez, 'Where's my foot?' Am I missing a foot?'
Unable to break the news to her own daughter, Alvarez's mother waited a further two days before telling her the truth. 
Matters first came to the fore last month, when Alvarez was at the family Surrey, British Columbia home when she was bitten on the right ankle, by what was thought to have been a brown recluse spider.
Two days later, the daughter contracted the rare condition, necrotizing fasciitis, a rare but serious bacterial infection also known as 'flesh eating disease'.
Necrotizing fasciitis is an infection caused by bacteria. It can destroy skin, fat, and the tissue covering the muscles within a very short time. 
It can lead to organ failure and death.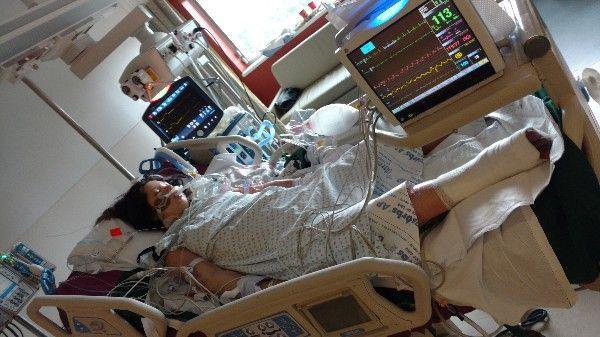 Necrosis: Venezuelan girl's leg turns black after snake bite. May die now
From there, Alvarez was put on life support and in an induced coma during which time medics were forced to remove her right leg below the knee.
Chey knew something was wrong when she came out of her coma, her mother, Rhonda Alvarez Licona said via Canada's Global News.
Too weak to talk, she asked for a pen so she could write out a question.
Wrote the daughter 'Am I missing foot?' 
Alvarez said her daughter remained in a coma for almost two more weeks, unaware that she was an amputee. 
She said she was terrified her daughter was going to die.
'When she was brought out of the induced coma, we did not tell her about the amputation for a few more days as she was still on the life support,' wrote the mother online.
'We wanted to gain a couple more healing days before telling her the bad news that she lost her foot and part of her leg.' 
The bug had also attacked other parts of her body – her arms, her inner leg and her hip area.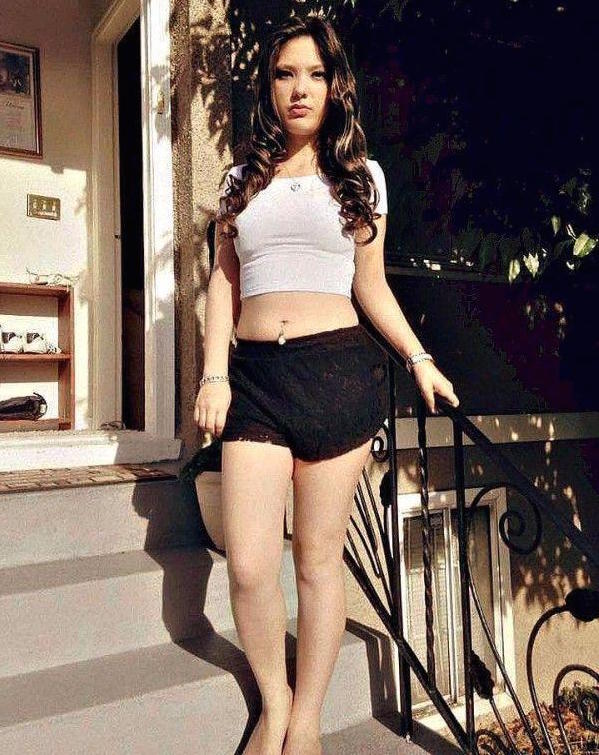 Brown recluse spiders are usually native to the Midwestern and Southeastern states in the US. They are the second most venomous spiders in the states after black widows.
They are 'shy' by nature and only bite when threatened, but its poisonous venom can cause itching, chills, fever, nausea and sweating.
Chey, who was bitten on June 3, was in an induced coma for 10 days and on life support for 12 days.
She is not completely out of danger and will likely remain in hospital for some months, as she continues to make progress noted the dailymail.
The family has set up a fundraising page to help fund medical costs.
'She will have to learn to walk from the hips even before she can learn to walk with a prosthetic leg,' wrote Mrs Alvarez.  
'We would like to bring a public support for her to gain some funds for a prosthetic leg and other medical needs in the near future.' 
'As a mom I am a not in any position to help raise the funds on my own and had to put my work on hold to be at her side  
'The disease attacked her and has changed her life forever.'