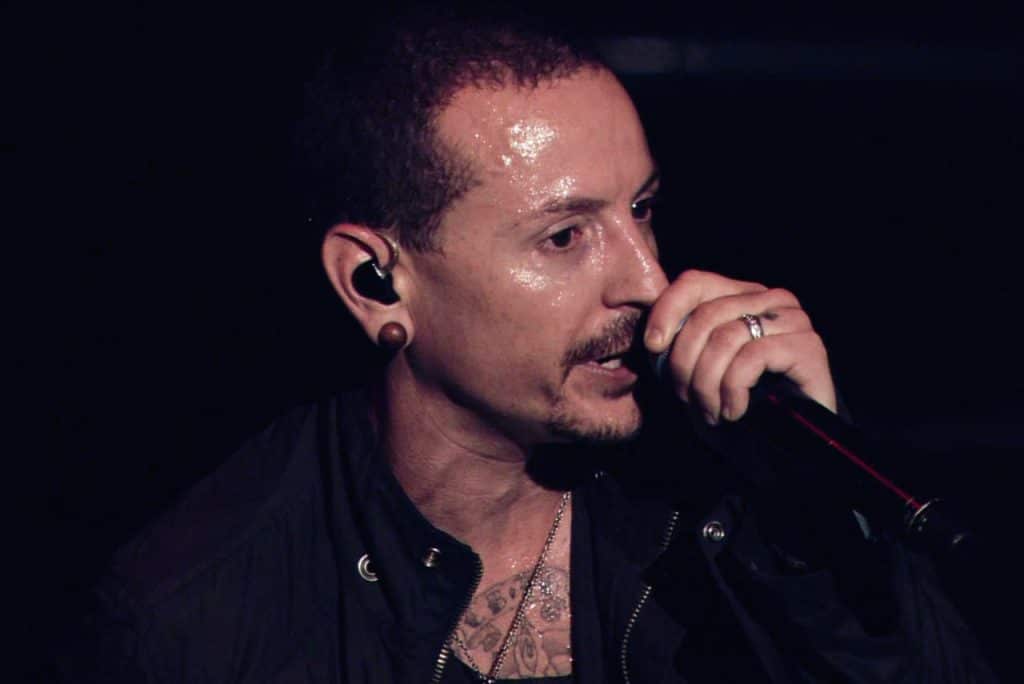 Chester Bennington suicide death. What led to the Linkin Park singer hanging himself? Had struggled with drug and alcohol abuse in the past as he struggled with his demons.
Chester Bennington the 41 year old lead singer of alt rock/metal group, Linkin Park has died, the result of suicide.
A report via TMZ, told of the Papercut singer hanging himself at a private residence in Palos Verdes Estates in Los Angeles.
The singer's body was discovered Thursday morning just before 9am.
Linkin Park were one of the seminal bands of the noughties rap-metal movement, with their debut album, Hybrid Theory, considered to be a metal masterpiece.
Bennington's suicide death comes off the back of the singer having a history of drug and alcohol abuse.
Numb – Linkin Park

RIP Chester Bennington pic.twitter.com/n7dDHFC1SN

— Chester Bennington (@ChesterBeRIP) July 20, 2017
R.I.P Chester Bennington, lead singer of Linkin Park. Gone, but never will be forgotten. ?#RIPChesterBennigton pic.twitter.com/41RN40j5KR

— Leafs Fans United (@LeafsFansUnited) July 20, 2017
At the time of his death, the Linkin Park singer had six children from two marriages. He had been married to model Talinda Ann Bentley since 2006. The couple had three children together. It wasn't immediately clear if the singer's suicide was in any way related to any friction with the former Playboy model.
Bentley has yet to publicly discuss her husband's death, though she did take to social media earlier this month to share a photo of herself and one of their daughters, saying that they missed him while he was away on tour, and were thinking about him.
Thinking of you @Chesterbe ❤️?❤️?❤️?❤️?❤️?❤️?❤️ pic.twitter.com/yghbqQoafA

— Talinda Bennington (@TalindaB) July 6, 2017
In 2009, Bennington revealed he'd struggled with his demons and battled thoughts of suicide following the breakdown of his first marriage, to Samantha Marie Olit, in 2005.
'I felt like my life's work had been given away. I drank myself to the point where I couldn't leave the house and I couldn't function,' he told Kerrang. 'I wanted to kill myself. I could very easily not be the person who's sitting here right now. I could be dead. It was a horrible, horrible existence.'
Of note, Chester Bennington's suicide follows the recent suicide death of Soundgarden rocker Chris Cornell who hanged himself in May. The two were close friends.
A report via the dailymail noted Chester and Linkin Park guitarist Brad Delson performing Leonard Cohen's 'Hallelujah' for the crowd of mourners at Cornell's funeral.
At the time of Cornells' death, Bennington penned an emotional open letter, admitting that he wept 'with sadness, as well as gratitude for having shared some very special moments with you and your beautiful family.'
'I can't imagine a world without you in it,' Bennington wrote in the note, which he published on his Twitter account.
With all of my love @chriscornell. pic.twitter.com/NFz0dnxfp8

— Chester Bennington (@ChesterBe) May 18, 2017