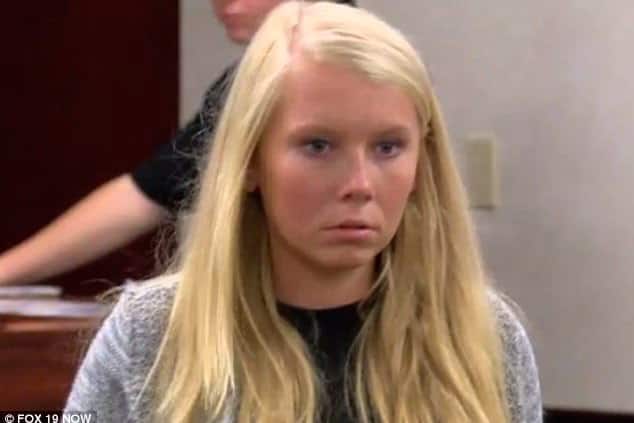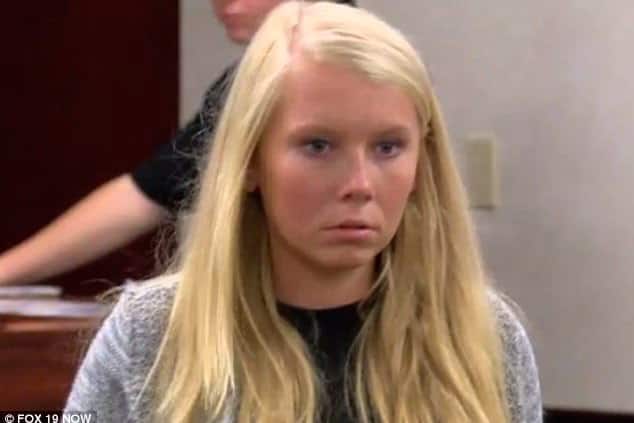 What led to Brooke Skylar Richardson an 18 year old Carlisle, Ohio teen burying her newborn baby in the family backyard? Faces up to 5 years jail.
Brooke Skylar Richardson an 18 year old Carlisle, Ohio year old woman has been arrested after allegedly burying her new born baby in the family backyard.
Come Friday, Brooke Richardson, the local cheerleader was charged with reckless homicide reported the Dayton Daily News.
The child's remains were found July 14 behind her home, which is about 40 miles north of Cincinnati, after authorities received a tip from a doctor's office.
The Warren County Sheriff's Office said the remains had likely been buried for 10 to 12 weeks.
Authorities initially believed the infant was stillborn, but further examination from the Warren County Coroner's Office determined that the baby was born alive. No details have been released about the newborn's death.
Officers returned to the Richardson's home Thursday night to arrest the 18-year-old cheerleader. She was booked at Warren County Jail, where she was released on $15,000 bond.
Law enforcement said they were continuing to treat the case as an 'active and ongoing investigation.'
Richardson, a recent high school graduate, pleaded not guilty to the charges during a Friday court arraignment.
## Ohio cheerleader found not guilty of murdering newborn but questions remain
Brooke Skylar Richardson 'good girl' pleads not guilty to burying new born baby in backyard
Her attorney Charles Rittgers said that his client, who'd graduated from Carlisle High School in May, along with being a cheerleader was a member of the school track team. The lawyer said Skylar who'm he described as a 'very good girl' planned to go to college at the University of Cincinnati in the fall.
Told the lawyer, 'She didn't drink. She wasn't a partier or a smoker'.
The attorney said Richardson helped kids with disabilities at a cheer camp and worked at the YMCA with children.
Reiterated Rittgers, 'By all measures a very good girl who helped children.'
Adding, 'She's taking it the way you would expect.  It's a shock to her and a tragic situation.'
He also mentioned the girl being on the National Honor Society.
Brooke Skylar Richardson just appeared in court charged with Reckless Homicide involving death of newborn @FOX19 pic.twitter.com/0qjzNJUbay

— Amber Jayanth (@AmberJayFOX19) July 21, 2017
Not necessarily understood is how the child came to be buried in the backyard, why authorities were never notified at the time of the child's 'death' and what part her family had in possibly covering up the newborn baby's murder? Commentators on the web also wondered why the cheerleader declined to give up the child up for adoption. Or at the very least, leave it with authorities at the time of birth?
Richardson is due to return to court for a preliminary hearing Aug. 1.
If convicted, she could face up to five years in prison.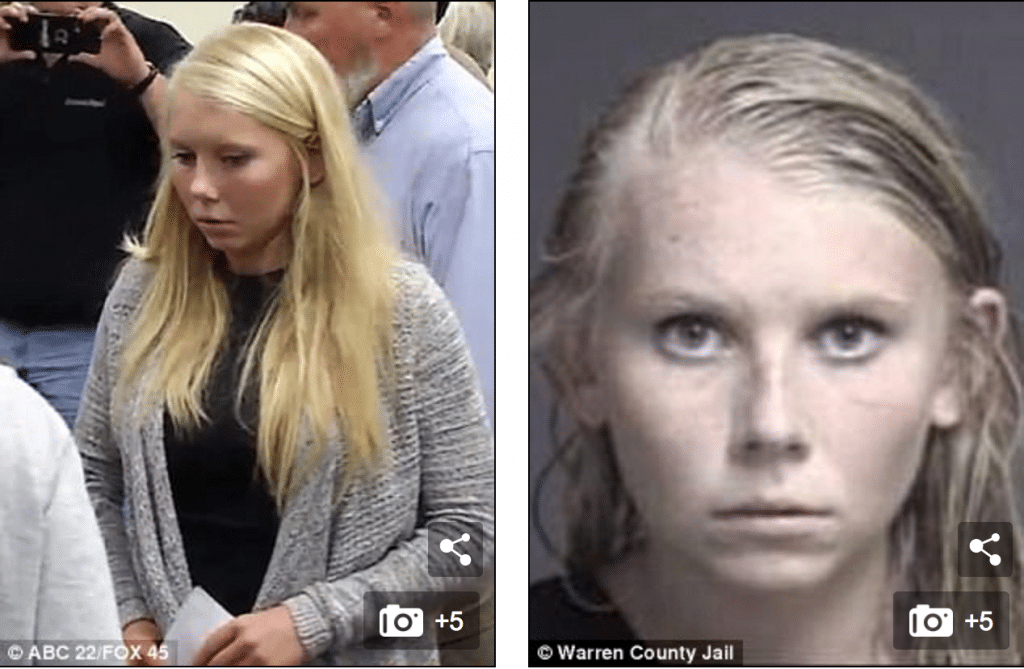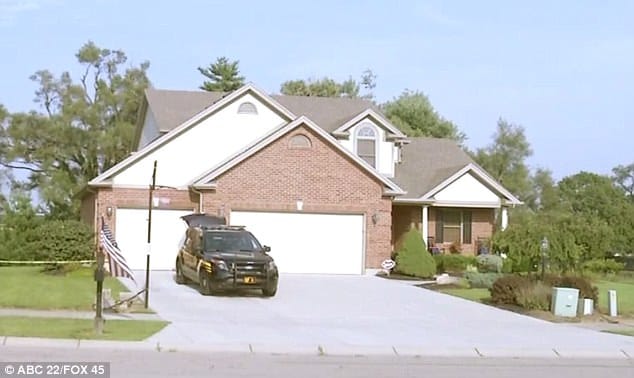 Richardson's attorney says Brooke-goes by the name Skylar. Says she works with children at local Y and planning to attend UC @Local12 pic.twitter.com/Iz5iNGHo4b

— Larry Davis (@LarryDavisWKRC) July 21, 2017