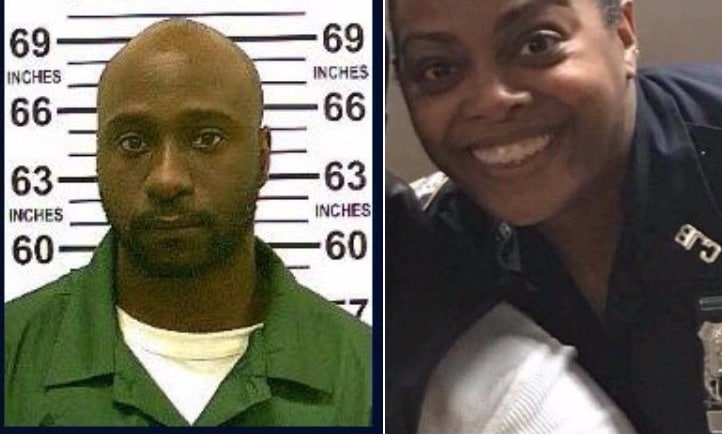 What led to Alexander Bonds a Bronx man shooting dead NYPD Officer Miosotis Familia in NYPD ambush assassination? Social media posts provide clues. 
NYPD Officer Miosotis Familia, 48 has been identified as the NYC police officer who was shot dead by serial criminal, Alexander Bonds, 34, in a purported ambush Wednesday morning, July 5th. 
The shooting happened as the woman was in her command trailer when gunshots rang out circa 12.30 am near the intersection of 183rd st and Grand Concourse in the Bronx.
At the time, Officer Familia, a mother of three, was sitting in her marked vehicle when Bonds approached the NYPD police officer and shot her through the passenger side window.
Despite being rushed to hospital, the 12 year veteran who'd been on the anti crime unit on the 46th precinct died soon after.
Bonds, who also went by the name, John Bonds in turn was shot dead by other officers as he fled the scene.
An innocent bystander was shot in the stomach and is now in stable condition.
NYPD says Alexander Bonds used this silver revolver to shoot veteran officer in the head in an "unprovoked attack." in the Bronx @ABC7NY pic.twitter.com/FVKHefOvj9

— Dray Clark (@DrayClarkABC7) July 5, 2017
According to a report via the nypost, police sources said the the deliberate cop 'assassination' came after Bonds had recently posted anti-cop messages on social media.
A report via the nydailynews also noted Bonds having posted on social media about a Oakland, California police officer being wrong to stop a child riding a bicycle.
"Police is f—-ts, and this ain't no gimmick,' posted Bonds at the top of an 11-minute video lambasting cops.
A few days earlier, Bonds shared a video of a police officer calling out 'criminal cops,' and wrote, 'That ain't nothing new.'
On New Year's Eve, Bonds wrote on Facebook, 'Good morning everyone I want to thank God for see another year it ain't been a easy ride when has it that's what I respect the most. Just few years ago I was in the devil house I truly thank the man for his help and the people that was put in to my life to get it right…. Happy New year eve blessing to all be safe out here.'
He wrote in October, 'Good morning world feeling bless to be black and only black meaning I'm born strong.'
In November, just before Election Day, he shared a conspiracy video from Occupy Democrats that claimed voting machines were changing Hillary Clinton votes to Trump.
'Watch out also go vote our voices matter believe that if I could I kno u would,' he wrote.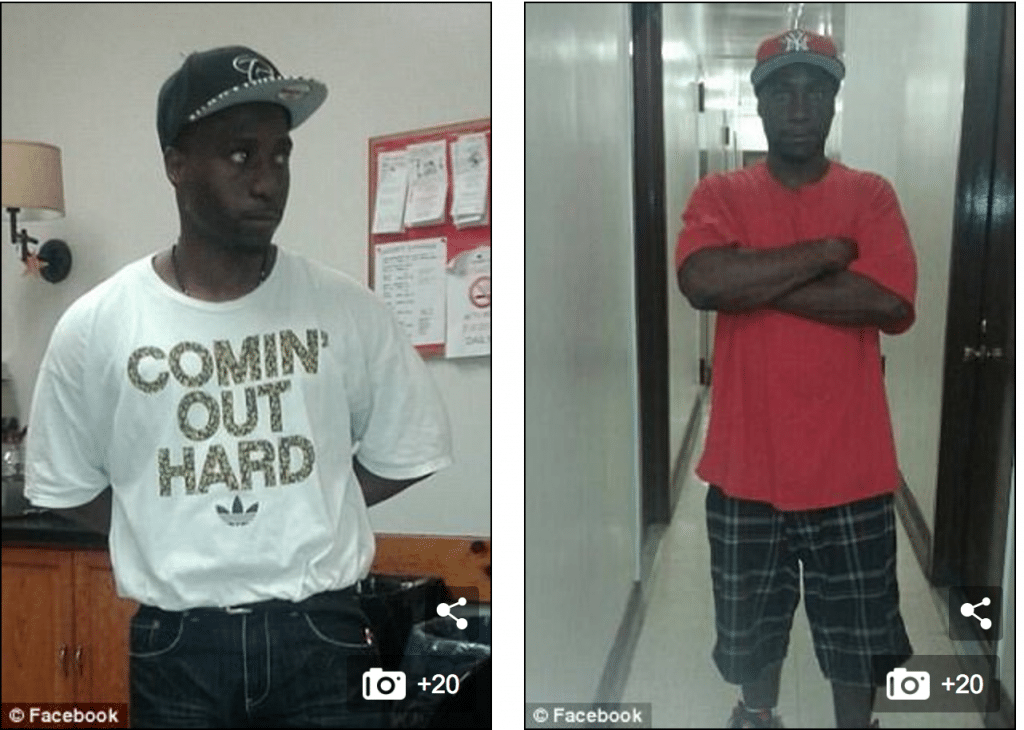 Bonds' criminal record included a 2001 arrest for beating up another NYPD officer with brass knuckles. Four others reportedly joined in assaulting the officer. The outcome of that case is not known. 
A previous report via the nypost told of Bonds currently being on parole for a 2014 robbery in Syracuse. He also had prior arrests for drug violations in 2000 and 2002. He is said to have had addresses all over the city, in the Bronx, Queens and several homeless shelters, and went by up to six different aliases.
Bonds most recent collar in New York City was in 2005 but it was not immediately clear on what charges.
Police Commissioner James P O'Neill said that the attack was unprovoked. 
Told Mayor de Blasio in a press statement, 'She was on duty serving this city, protecting people, doing what she believed in and doing the job she loved,'
'And after this shocking and sudden attack, her fellow officers came to her aid immediately.'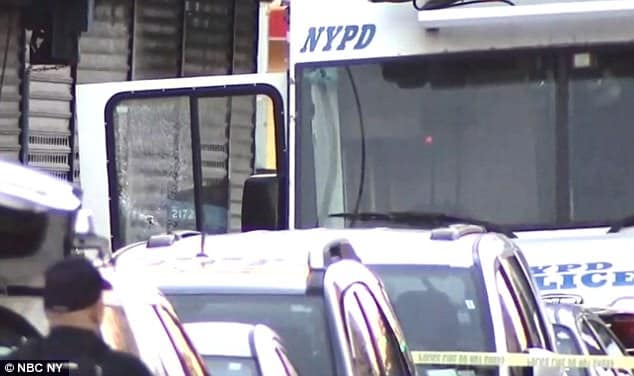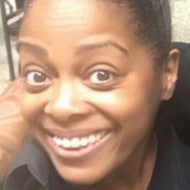 The wounded officer was in a command vehicle with her partner when the shooting occurred. 
Her partner immediately radioed for assistance while other officers encountered the suspected shooter one block away. 
'Shots fired!' a panicked officer was heard shouting into his police radio just after shots rang out.
'I need a f*****g bus! 10-85 10-85! My partner's shot! My partner's shot! My partner's shot! Hurry up central!' 
As the fleeing man encountered responding police officers, Bonds drew out a revolver, with officers striking and killing him, O'Neill said at a press conference early Wednesday morning. 
A silver revolver was recovered from the scene, police said.   
Police said there were no other suspects.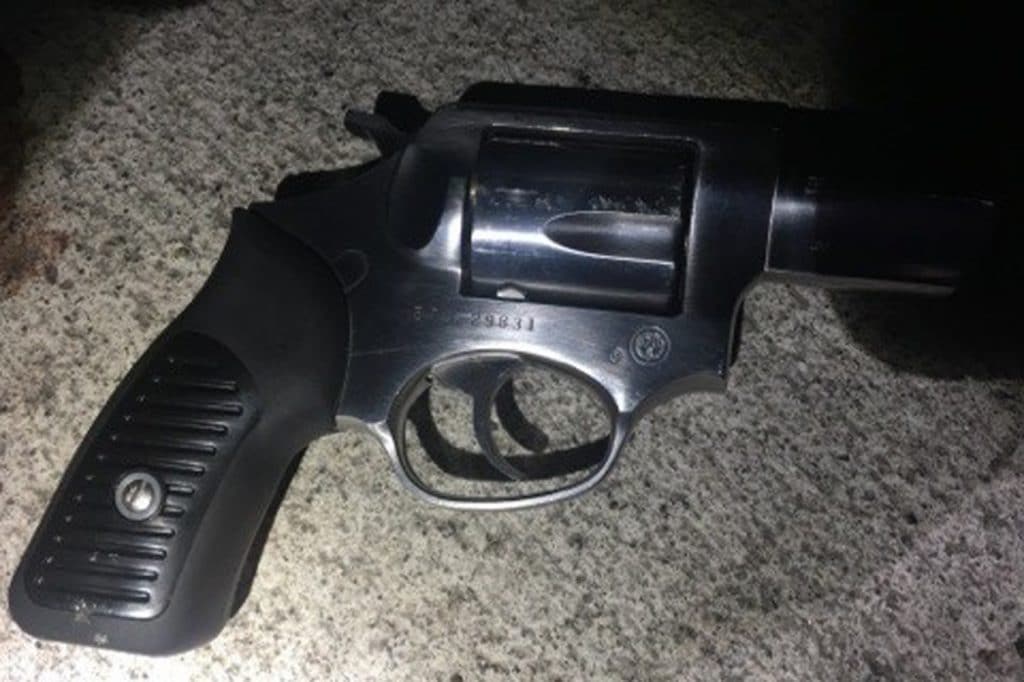 Witness Jay Marzelli said it looked as though there was a riot going on before the shooting. The man initially had thought the shots were holiday fireworks.
'It looked like there was a riot going on and two seconds later I hear gunshots, 'bam, bam' and then the police officer was just laying there in front of the stationary precinct – right here on Creston,' Marzelli said. 
Neighbors at Bonds' home on Rev. James A. Polite Avenue in the Bronx said they tried to stay far away from Bonds.
'He is scary! He looks crazy! I never talk to him but he talks to me. He always asks if I will get with one of his friends. He was always outside with his friends,' said Alliya Merin, 15, who lives across the street via the nypost.
'Someone was killed in front of his door last year. I am scared of him and his friends. All of them scare me. They sell drugs. He tells the others where to go and deliver.'
Supermarket manager Alvaro Kidd, 33, said he last saw Bonds on Tuesday night around 7:30 p.m.
'He was just drinking beers on the corner with his friends,' Kidd said. 'I never talk to him. He hangs out with scary people.'
In December 2014, two uniformed police officers were assassinated as they sat in their marked car in Bedford-Stuyvesant, Brooklyn. 
Officers Wenjian Liu and Rafael Ramos were targeted by the shooter because of their uniforms, officials said at the time. 
Of note, in that incident, the shooter, Ismaaiyl Brinsley, 28, had also previously posted anti-police threats on social media. 
NYPD motorcade transports slain officer Miosotis Familia, 48, from St. Barnabas Hospital where she died early Wed morning. pic.twitter.com/vzYIacrncL

— Adam Shrier (@adamshrier) July 5, 2017